Chianti and I have if not exactly a love-hate relationship, then one based on mutual incomprehension. Try as I might, I just don't get what all the fuss is about. Chianti can't understand why.
Not that I think Chianti's a bad wine. A judiciously-chosen bottle's a perfectly fine accompaniment to a pizza or a bowl of pasta. It's just that with the rarest of exceptions, it's so desperately, desperately ordinary. A real mongrel of a wine.
What's All The Fuss About?
But why its extraordinary popularity ? Back in the 60's and 70's, no self-respecting Italian trattoria in any of the world's big cities would regard its decor as complete without a candle stuck in the neck of a straw-wrapped Chianti flask, (ironically, known as a fiasco), plonked down on every table. 'Chianti' and 'Italian red wine' became almost synonymous.
Then, blended as it was with a generous dollop of white wine, Chianti was light in colour, taste and alcohol. Easy drinking. And cheap. Perfectly pitched for the times.
Even further back, once upon a long, long time ago, Chianti actually was a white wine. Over passing centuries, it gradually morphed into a red – but it clung like a limpet to its original white heritage. In fact, it wasn't until the 2006 vintage that all vestiges of white in a bottle of Chianti were finally declared illegal.
So what can you expect to find nowadays inside the bottle ? The predominant grape variety is Sangiovese and indeed many examples of Chianti contain pure 100% Sangiovese juice. But many don't – especially lower down the scale, which is what you're likeliest to discover in your day-to-day drinking.
At its most basic, Chianti must be made with at least 75% Sangiovese grapes. Then it gets little more complicated. Up to 10% Canaiolo (a bit of a sop really, as it harks back to the time when this variety – and not Sangiovese – was Chianti's prominent red wine grape); and up to 20% any other approved red variety. Like CabSauv or Merlot. (Again, another large glass of expediency to keep onside the producers of the late – and not especially lamented – so-called 'Super Tuscans' – more of which in a moment – that flourished in the 80s and 90s).
But with Sangiovese the only mandatory, must-use grape variety, unless the label on a Chianti bottle unequivocally states that the contents are 100% Sangiovese, you're not going to be entirely sure what you're getting. And that's not right.
Neither is the fact that Chianti is produced over a vast area in Tuscany. The original production area was in that treasured stretch of countryside lying midway between Florence and Siena. Commendably only slightly enlarged over the years, this is the heartland of Chianti Classico. The original and the best.
But the Chianti Classico area is nowhere near big enough to satisfy the world's insatiable demand for Chianti – and taking into account as well the old maxim that 'you can't have too much of a good thing' – Tuscan grape growers from outside Chianti Classico saw no good reason why they too shouldn't also be allowed onto the band-wagon.
So rather in the manner that southern Burgundy's dotted with Beaujolais crus, so Tuscany is now liberally scattered with Chianti variants: Colli Aretini; Colli Fiorentini; Colline Pisane; Colli Sinese; Montalbano, Rufina and Montespertoli, all of which cover a pretty-well unbroken area from Pistoia in the north to Siena in the south; and from Arezzo in the east to Pisa in the west.
And while all produce wine that's to a greater/lesser degree made with Sangiovese, all have subtle differences and characteristics. With widely differing terroir – or growing conditions – that's inevitable. Each has its own take too over how long its wine should be aged before release; alcohol content and other little variants.
The end result is that there's no such thing as a 'definitive' Chianti. Sure, every wine expert and every wine drinker has an opinion of what Chianti should taste like; and how it should be made; and the ideal ratio of different grape varieties. But every opinion's individual and each of the Chianti regions has its own adherents. The brand's spread over too wide an area. The regions have individual characteristics. Classico's tacitly accepted as the best – but that of course doesn't imply the others are inferior.
The Chianti area produces around 100 million bottles a year. That's an insane amount of a single wine. The gargantuan production of a Tuscan, Sangiovese-based wine should of course be broken up into smaller and more manageable production areas and the wine produced in those areas renamed. But then of course, if it's not called Chianti, it doesn't fetch Chianti prices. Which is why this'll never happen.
Who Said Wine Was Simple?
And to make things even more complicated, there are DOC and DOCG areas; and Superiore and Riserva categories. The wine can be sold as either a product of its own region – for example as Chianti Classico, or Chianti Ruffina; or simply as 'Chianti'. Which can – and will – have come from anywhere in the entire production region, and will with overwhelming certainty be made of a blend of wines from more than one of those regions.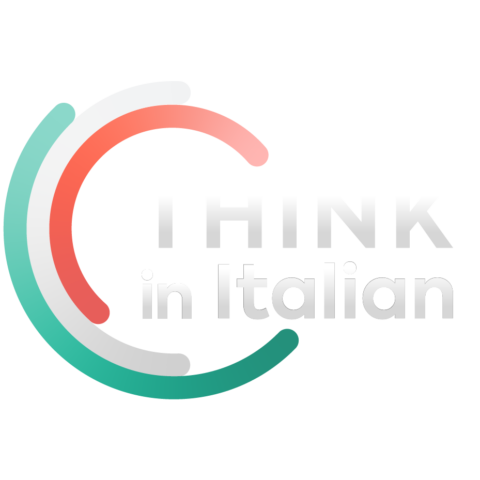 Stop reading, start speaking
Stop translating in your head and start speaking Italian for real with the only audio course that prompt you to speak.
Confused ? We're not finished yet. Tuscany's two most majestic wines – Brunello di Montalcino and Vino Nobile di Montepulciano (nothing  whatsoever to do with Montepulciano d'Abruzzo btw) are both made from 100% Sangiovese and could both – quite legally – choose to label themselves as 'Chianti'. Rather sensibly, they've declined to do so.
A final addition to the generally prevailing anarchy is an attempt to revive the 'Super Tuscan' concept. Such was the confusion over what grapes could/couldn't be used in the making of Chianti in the last couple of decades of the 20th century, that some big producers decided to start blending Sangiovese with so-called 'international' varieties like CabSauv, Merlot, Syrah et al. Using these 'illegal' grapes, the end-product couldn't  be called Chianti. In fact, it was reduced to the status of a humble Vino da Tavola – table wine – but fetching stratospheric prices.
When Chianti's legit make-up was at last finalised in 1996, guess what ? The 20% of 'approved' other varieties included CabSauv; Merlot, Syrah et al. Thus were the Super Tuscan producers appeased; their experimental and costly wines largely disappeared off the shelves; and what had been sold as Super Tuscan wine was now back to being called Chianti.
Italian expediency wins out again.
Except that the concept of the 'super wine' hasn't quite gone away. I mentioned Brunello di Montalcino. This stand-alone Tuscan special must contain 100% Sangiovese. But some producers now want to have the ability to introduce 'international' varieties into the mix. Thus far, they haven't been successful. But watch this space…
Here's An Interesting Question…
But this ongoing episode does bring the key aspect of Chianti into sharp focus. You may wonder, if the Sangiovese grape makes such great wine, why do people want to keep blending it with non-Italian varieties ?
The answer of course – which nobody in Tuscany will ever admit – is that Sangiovese really  isn't that great a grape variety. On it's own, it's OK. Nothing more. And while well-grown; well-made; and well-aged, it can indeed be a fine wine, these examples are desperately hard to find anywhere outside Tuscany. Let alone outside Italy.
So what's the answer ? Add the tried-and-tested varieties which will give Sangiovese a lift; add to its ageing potential; and provide the ability to add a well-known grape variety to the label that the world's emerging wine market will have heard of. Which'll increase its popularity and price.
And yet…
I suspect – actually, I know from personal experience – that in Tuscany, the bottles of Chianti Classico, bearing that little Black Rooster logo that certifies its authenticity –  are the real deal. Quite tart – but in a pleasant, refreshing way – with a big hit of rich, juicy Morello cherries that lingers and goes on lingering. Doesn't have to come from some big prestige winery with prices to match; a decent artisan producer who knows what they're doing can make just as good a wine. Perfect with a Bistecca Fiorentina.
All the bigger shame then that proper Chianti's been fritzed around with to such an extent that the wine it should – and could – be is for the most part a very well-hidden secret.
Here's the response to this anti-chianti post by Italy Chronicles' resident Tuscan, Stephen Lusher: Chianti Wine Wars: Blogger v Blogger
By David Brenner
In 2007, after a lengthy career as a television broadcast journalist in the UK – latterly with BBC World – David, his wife Pauline and their three cats moved to Abruzzo , where they now run Villasfor2, providing three holiday rental villas just for couples. Wine lovers who go stay with David, will be able to have long, interesting chats with him about Italy's many wonderful wines. If you are not a wine buff, David may well end up converting you!
In addition to his passion for discovering and promoting Italian wine, David's regular AboutAbruzzo blog charts daily life in this little-known region of Italy.
Why not send David Italian wines for him to review? He can also run tasting sessions with his guests and write about his findings either on Italy Chronicles or on his own blog.