Yes, yes, I know the word 'cheesy' has a couple of meanings – one of which is negative, but, I assure you, the 'cheesy' surprises in this case did actually related to surprisingly good Italian Toma cheeses.
I genuinely believe it would take a lifetime, perhaps two, to discover the all tasty treasures Italy has to offer. After more than a decade here, I'm still making gastronomic discoveries. Incredibly, there is often no need to venture long distances from Milan where I live to make such discoveries, as I found out last weekend.
A friend of ours invited us and some other friends to spend the weekend at his villa in the hills above Lake Maggiore. The villa has glorious view across Lake Maggiore – one of Italy's big three lakes – the others being Como and Garda.
Anyway, while we were up there, Pietro, who knows I'm a bit of a food lover (I think one can see this too!), took me down to Gignese, the village near his house in the hills.
For those interested, there is an umbrella and parasol museum in Gignese – link to location on Google Maps.
No Ordinary Supermarket
In the village, he took me into the local supermarket (not a normal everyday supermarket) – where it turned out he's known by all those working there.
After a chin-wag and some cheese tasting, I came out with two hunks of the local Toma cheese, a semi-liquid wedge of the local Gorgonzola and a pizza-plate sized loaf of the local bread. The bread with its price of just €2 was about two thirds the price of bread bought from a baker in Milan.
Cheesy Treats
I'd tried Italy's Piedmont region Toma cheese before, but it did not compare to Fontina – which is one of my favourite Italian cheeses. Obviously I had not tried 'real' Toma cheese. These Tomas were delicious! One wedge was creamy and full-flavoured, whereas the other was harder and with a much stronger, fuller flavour – it was more mature too.
The seasoned Toma cheese was perhaps a little too salty for my liking, but when eaten with the local bread, it went down very well indeed. Both of these Toma cheeses are well worth trying.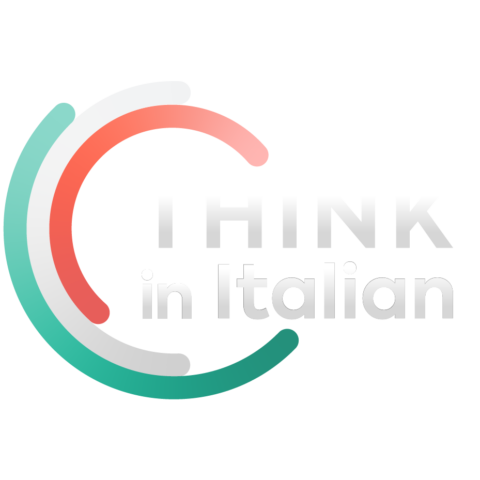 Stop reading, start speaking
Stop translating in your head and start speaking Italian for real with the only audio course that prompt you to speak.
And that Gorgonzola – wow! Creamy and very tasty indeed. Just the type of cheese to be added to polenta or a risotto, simply to be enjoyed on its own or with the local bread.
I would have posted some photographs of the cheese and the bread, but we gone and eaten it all. Sorry. Almost.
Lovely Local Bread
I don't usually rave about bread and unlike most Italians, I don't eat much bread with meals, but Italians are bread lovers and like their bread to be freshly baked. The bread I bought was very fresh and unlike most of the fresh bread we get in Milan, it was brown – I think Pietro, my host, referred to it at 'black bread', although it is nothing like the dense German black bread. The circular Gignese black bread (actually with a rust coloured crust) was soft and fluffy, and its crust was with a distinctly crisp. It really was very good bread and complimented the local toma cheeses and the Gorgonzola very well.
The downside of the Gignese bread is that it only really lasts a day once you've breached its crust.
Fine Food One Hour Away from Milan
So there you have it, new food discovered a mere hour's drive from Milan – and that is only travelling in one direction of the compass!
If you want to sample the cheese and the bread offered by the Gignese supermarket, then it's just about opposite the Gignese council hall – as shown in this photograph:
I won't mention the donkey mince we had for lunch, as I'm not too sure that many of the readers of this blog would like the thought of eating donkeys! Suffice it to say, it was rather good, if somewhat filling.
Gastronomic Treasure Trove
Italy is a veritable slow food gastronomic treasure trove. There is so much just waiting to be discovered. I really don't think those not from Italy (and, to be honest, Italians themselves) appreciate the incredible variety there is in Italy's cuisine.
The only problem is that more often than not, you either need to know an Italian, or be able to speak good enough Italian to be able to ask about all those interesting cheeses and other items which can be found in the deli sections what appear to be deceptively ordinary-looking shops.
As I've mentioned before, it's about time Italy appointed itself a Minister for Culinary Heritage who could devote some time to educating the world in the ways of Italian food.