Here's how the latest wine adventure happened…
Italy Chronicles supremo Alex Roe pressed a crisp €50 note into my paw with explicit instructions to use half buying and tasting a selection of the cheapest Italian wines I could find; and the other half buying a single bottle of something stonkingly superb and reporting on that too.
(Editor supremo's note: The good Mr Brenner has tried oodles of Italian wine, from dirt cheap plonk to really top notch stuff )
Strangely enough, the first – and so far only – part of the exercise I've tried wasn't as easy as it sounded.
In this part of Italy at least – the Abruzzo region in the semi south – the concept of the UK 'Off Licence' or the US 'Liquor Store' as a retail outlet solely dedicated to buying wine/spirits/beer doesn't seem to exist. People buy their wine either direct from a winery, or from a supermarket – which is the road I went down.
Now, I can't speak for supermarkets outside Abruzzo, but those within the region tend to have big and impressive stocks of Abruzzese wines – and not a lot more of anything else.
Not exactly helpful when you want to blog a nationwide survey.
I ended up visiting a couple of budget supermarkets – Eurospin and Todis, neither of which – interestingly – is Italian-owned. Both are aggressively budget-priced operations and between them, have around 2000 stores throughout Italy and the islands, so if you're in Italy and fancy trying one of the offerings that follow, you've a fighting chance of finding it.
Where Eurospin and Todis both score is by selling a genuinely representative range of Italian wines. And seeing as I had the choice, I wanted to buy what seemed absurdly cheap bottles of what are generally very highly-regarded DOCG offerings, along with even cheaper, 'generic', everyday wines.
At this stage, you may reasonably wonder how a bottle of DOCG wine, (the highest accolade the Italian ranking system currently bestows), can be bought for just a very few euro – and also for several times as much.
What's going on? Are the cheap bottles really what they claim to be?
Yes they are, but this fact underlines the curiosity – or some might say sheer unreliability – of the Italian ranking system.
Provided a wine comes from one of the 70-odd current DOCG areas and fulfils a raft of highly-prescribed conditions governing every element of its production, it qualifies for the coveted little paper label round the neck of the bottle which is designed to prevent tampering with the cork and – theoretically at any rate – guarantees the quality of the wine inside.
So all DOCG wine is uniformly excellent then – regardless of price?
Well no, it isn't and this is where it all starts getting a bit tricky and technical to explain just why every singe bottle carrying a DOCG label isn't infallibly good. But one sure and certain truth emerges: you get what you pay for.
Pay €50 – or more – for a bottle and you'll get a wine from a fine vintage that's been made as well as it's possible to make a bottle of wine. Growing conditions for the grapes will have been as perfect as nature allows; quality control will have been rigorous; the wine will have been aged and stored in optimum conditions before you buy it. Yes, natch, given there are exceptions to every rule, paying premium prices should ensure you're getting hold of the best possible example of a winemaker's art.
Pay a bit less – and you'll perhaps get the second-choice grapes; or maybe wine from not such a good vineyard or vintage.
Spiral downwards and your DOCG wine, while coming from the ordained production area, might be from newly-planted vines that don't yet contribute to the making the best wines.
And finally, you'll end up with some of the wines I'm about to tell you about. Cheap? Yes. But what I was hoping for was a hint in the DOCG bottles I bought of the excellence achievable and available for a higher price. Plus an overall attempt to represent as many Italian wine-growing regions and styles as I could for the price.
The Magnificent Seven
I paid €21.34 and bought seven bottles of wine. Yes, I could've squeezed in another out of my €25 budget, but I figured 'The Magnificent Seven' was too good a headline opportunity to pass up.
Of those seven, four had DOCG status. For once, I've broken a long-standing principle and done a Robert Parker by marking each bottle not out of 100, (which always strikes me as a bit pointless as Parker scores start at 50 and never seem to be less than somewhere in the 70s), but out of 10 – which should at least help put the seven bottles in some sort of context.
And in strict tasting order, here's what happened…
Prosecco Superiore Valdobbiadene DOCG. 2013. 'Villa Sella'. 11%. Todis. €5.35
Unusual to see the production year given on the label. Because there's no such thing as 'vintage' Prosecco – with the usual advice to drink the youngest available – this information's generally regarded as superfluous. Personally though, I was pleased to see the date, because it does at least give the consumer the means of checking the bottle hasn't been sitting on a supermarket shelf for too long before purchase.
This was the colour of sun-bleached hay. Very (too ?) lively in the glass. Pleasant, light, floral bouquet. Very dry with a slightly astringent, almost metallic finish. A good, citrus Prosecco note not especially up-front and evident in the taste, but lurking somewhere in the background. All-in-all, decent enough and at around €3 cheaper than I'd normally expect to pay. Fair value. 6/10.
Fiano di Avellino DOCG 'Terre Sacre' 2011. 12%. Eurospin. €4.49
The southern Italian region of Campania, which is centred on Naples, currently produces some of the most exciting wines in Italy, headlined by the terrific Taurasi DOCG red, which for me is way better value than similarly priced wines from Piedmont and Tuscany.
And not just red wines emerge from Campania, with two excellent DOCG whites – Fiano di Avellino and Greco di Tufo – produced practically next door to each other.
I've tried both before and my personal preference is for the Fiano di Avellino. With the exception perhaps of the hazelnut notes supposedly evident in better bottles, (which to be honest has always eluded me), this was a pretty good generic bottle of its type. A pale gold in the glass, with a light, slightly herbal, bouquet of angelica and elderflower. The taste was very distinctive. Dry, with strong hits of apricot and dried fruit, and a notably long, slightly minerally, flinty finish.
Fiano is a white grape variety that does have an ageing potential which tends to bring out those dried fruit flavours. A better-sourced bottle of the 2011 vintage would just about be hitting its stride now and remain at its peak for a year or so more. 7.5/10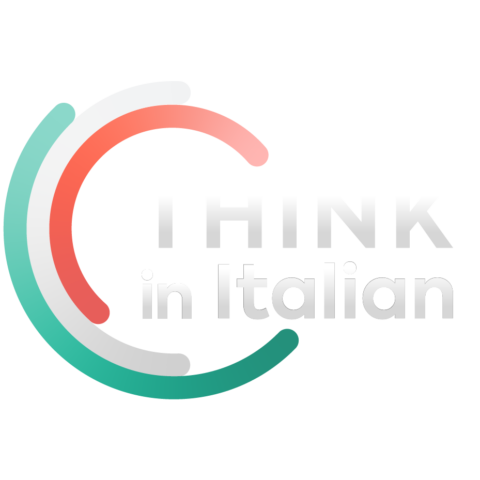 Stop reading, start speaking
Stop translating in your head and start speaking Italian for real with the only audio course that prompt you to speak.
Frascati 'Cajo Flacco' DOC 2013. 12%. Todis. €1.59
Along with too many other hugely popular and vastly over-produced Italian whites, Frascati's a prime example of being a victim of its own success. It's the white wine of Rome and at its best is a clean, bright, refreshing wine. Slightly sharp and perfect for drinking on long, hot, Roman summer days. Like so many other Italian wines, a visit to the production areas (which, as regards some in this case, are becoming alarmingly overtaken by Rome's urban expansion), increases your chances of stumbling across the real deal. Otherwise, what you're likeliest to be given is something painfully nondescript at best; utterly awful at worst.
And this bottle came into the latter category. The one truly dud bottle in the seven I bought. Great bright lemon colour promised good things in store and swayed my purchase decision. But a nasty chemical smell and taste then went and spoiled everything. An unlucky one-off ? Or symptomatic of a bad day down at the winery ? Who can say ? The fact that after the one initial swig, the rest of the bottle got poured down the sink says all you need to know. Took several glasses of water and a sandwich to recover my taste buds. 1/10 (Nice colour !)
Rose Veneto 'Duca della Rocca'. IGT. NV. 10.5%. Eurospin. €1.79
This is a bit of a cheat because it's a wine I know very well, but because it's so incredibly good, I particularly wanted to tell you about it. This wine's living proof that with a bit of luck and wine know-how, you can find delicious, cheapo cheapo wines in Italy. This is a frizzante pink from the Veneto; dry; fragrant; utterly vice-free and of such a user-friendly alcohol content, it can be guzzled contentedly through a hot summer's day without any ill effects. Yes, the colour's a bit lurid, but so what ? And as for the grape variety ? Well…there's no information on the label, but a clue might be in the wine's scrumptious scent and taste of luscious ripe strawberries. That could just indicate that the Grenache grape has gone into this bottle, because the scent/taste of strawberries is one of its giveaway trademarks. Grenache is the rose grape of the South of France – but is it grown in the Veneto ? Haven't a clue.
(On the other hand, Grenache is grown in Sardinia, so maybe a little bought-in juice has gone into this ?)
To be honest, I don't really want to over-analyse this wine and would rather just take it at face value. It's extremely good; extremely cheap; and as perfect a summer wine as you'll find. That really says it all ! Recommended. Highly. 9/10
Negroamaro Salento 'Terre del Sale'. IGT. NV. 12.5%. Todis. €1.94
And so to the reds. The Negroamaro grape is one of the mainstays of the Puglia region and Puglia's best wines arguably come from the Salento area in the far south on the very heel of Italy's boot.
Negroamaro can make harsh and uncompromising wine, though softening with age. This ruby-red NV example, in all probability from the 2014 vintage, has been prepared for early and easy drinking by (legally) adding 15% of other 'approved' local red wine grapes grown around Lecce, Brindisi and Taranto to 85% Negroamaro. It works.
I got an initially strange and tangy – but certainly not unpleasant – hit of tangerine peel and rich fruit cake in the glass, with that opulent theme continuing in taste of prune and raisin, leading to a long, slightly tannic finish.
If we're talking wine from this particular area, my personal preference would invariably be for a Primitivo, but this bottle is a perfectly good, everyday red, which'll stand-up especially well to richer, tomato-based pasta sauces; game; and strong cheese. 7/10
Morellino di Scansano 'San Cassiano' DOCG. 2013.13%. Eurospin €3.79
From the Maremma region in the south-west corner of Tuscany comes this extremely close cousin to Chianti – but usually at a significantly lower price.
Or maybe I should qualify that. When I first arrived in Italy in 2007 Morellino di Scansano was a bit of a quiet backwater DOC red, highly coveted by those in the know – but not making too many ripples internationally.
Then from the 2007 vintage, that all changed. Morellino di Scansano was awarded DOCG status; the world started taking an interest; demand perked-up – as did prices; and new vineyards started to get planted in the DOCG area to cash-in on the new-found popularity.
So bearing in mind that MdiS is a red wine from Tuscany, made from the same grapes as Chianti and with broadly-similar production techniques as Chianti, are they really that different ? If you get into the upper reaches of Chianti, then the answer's 'Yes'. But at this level, I'd say there's really not much to choose between them. It comes down to personal taste and for me,  this MdiS seems a fresher, livelier, more vibrant wine than a similar bottle of its more illustrious neighbour.
Choose carefully – and despite increasing production, you'll still get a pretty good wine. 85% Sangiovese ('Morellino' is nothing more than the local Maremma word for 'Sangiovese') plus 15% of other varieties that the local wine authorities in their infinite wisdom deem also worthy of inclusion.
An entry-level MdiS such as this won't have seen the inside of a wooden barrel as it'll have been released in the March following the vintage. In the case of this 2013 wine, that means it'll have been sent out into the world in March 2014; which in turn means it's had about a year in the bottle, (hopefully well-stored), to develop a little.
This example was a nice, uncomplicated wine. Light and bright in the glass, with a clean, fresh bouquet and a taste packed with juicy fruit – predominantly cherry – with a dry, fairly short finish. No vices. No "yes, but…" Just a good, excellently-priced bottle of wine. Recommended. 8/10
Barbera D'Asti Superiore 'Castel Boglione' DOCG. 2012. 13.5%. Europsin. €2.39
And finally…
A real treat and a real find. Here's a top-notch Barbera D'Asti from a good co-op in the heartland production area in the Piedmont comune of Asti itself.  Add to that an excellent vintage – and a Superiore rating, which denotes an alcohol level above the 12.5% threshold, plus an ageing process taking in at least six months in wood.
And as a little bonus, a good Barbera D'Asti will keep improving for 10 years-plus in the bottle, and while this budget-priced example may not have quite that potential, it'll certainly come to no harm if you stick it on its side somewhere cool and dark for a few years.
The initial impression a rather curious one, with a slightly vegetative, barnyard bouquet more akin to a Pinot Noir than a Barbera. A deep garnet colour in the glass and marginal apprehension prompted by the scent instantly dispelled by a wine of real depth, with a good touch of Barbera's trademark acidity. Redcurrants and cranberries, perhaps a little under-ripe, leading to some astringency in the finish, though that was overtaken by a more lasting and pleasing raspberry sweetness. Give this a year or two more to develop and you'll be talking seriously good. As it is, an utter steal for under €2.50. 8.5/10.
Taken overall, it'd be churlish to spend a little over €20 on seven bottles of wine and major-in on the one really bad bottle – the Frascati – in the bunch. The remaining six were all proof you can buy good – or even very good – budget-priced supermarket wines in Italy if you're prepared to hunt them down.
And now you'll have to excuse me, as I have €30-odd burning a hole in my pocket and a date with great bottle.
And at that price, it had better be…
By David Brenner
In 2007, after a lengthy career as a television broadcast journalist in the UK – latterly with BBC World – David, his wife Pauline and their three cats moved to Abruzzo , where they now run Villasfor2, providing three holiday rental villas just for couples. Wine lovers who go stay with David, will be able to have long, interesting chats with him about Italy's many wonderful wines. If you are not a wine buff, David may well end up converting you!
In addition to his passion for discovering and promoting Italian wine, David's regular AboutAbruzzo blog charts daily life in this little-known region of Italy.
Why not send David Italian wines for him to review? He can also run tasting sessions with his guests and write about his findings either on Italy Chronicles or on his own blog.