In that land of contrasts which is Italy, at one end of the spectrum, we have the Lega Nord which has been labelled as being xenophobic, right wing, and racist, and despite attempts to water down this impression, most probably is alas, and then we have socially aware politicians, such as Nichi Vendola, the president of the southern Italian region of Apulia, who are genuinely working to make the world a better place.
Caposud, the fruit of one of Vendola's attempts to promote inter-cultural understanding, is a relatively new Italian news magazine.  The publication receives funding from Apulia, as well as the Italian ministry for youth.
Here is a little more about the CapoSud magazine.
Packed with colourful photographs, the magazine contains articles written by young journalists from all over the world.  The edition I have has stories from Agadez, the Sahel, Peru, Haiti and, Brazil – via a young journalist I know, Mara Rocha.  The tone of the magazine is truly international, and gives readers an opportunity to read about life in nations which often only come to be mentioned in the international news when something controversial or negative happens within their borders.
Opening Italian Eyes to Other Cultures
Wouldn't it be interesting to know a little more about life in such countries?  Information which may, perhaps, help us understand better why some immigrants blow their life's savings on death defying trips to escape societies which give them little hope of a better future.  The articles in CapoSud may well help generate more understanding, and, in turn, may convince some Italians to see immigrants with new eyes.
CapoSud is something Italy needs, in that, like it or not, many countries are becoming multi-cultural societies.  Indeed, many European countries are already multi-cultural, even if they are still having problems coming to terms with this fact of modern life.  As a result of ignorance and misunderstanding though, people from different cultures are not always welcomed with open arms when they start to establish themselves within other nations. A consequence is that ghettos are formed possibly by immigrants who might like to integrate, but cannot, or feel from the way they have been treated by the locals that integrating will not make any positive difference.
The situation in Italy is perhaps even more complex than that of other countries, in that Italy has trouble coming to terms with its own cultures, and the north-south divide is greater than ever.
CapoSud's Collateral Effect
Perhaps in helping Italians develop an awareness of the life and culture of other countries, CapoSud may have an interesting collateral effect.  Once Italians develop start to appreciate how other cultures function, they might even start to comprehend their very own cultural differences, and, as a result, brush their differences aside. Then, Italians might start to work and live together more harmoniously.  If CapoSud manages to help Italians see things more clearly, then it will be seen as a worthwhile project.  Though this is not going to happen overnight!
Education and information is one of the keys to inter-cultural understanding.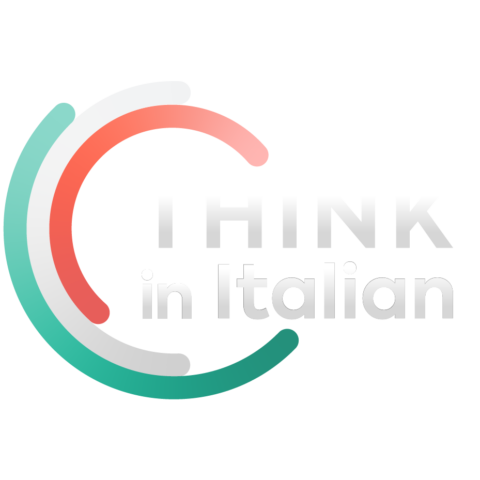 Stop reading, start speaking
Stop translating in your head and start speaking Italian for real with the only audio course that prompt you to speak.
I was lucky enough to meet one of the people involved in the CapoSud magazine through one of my English courses at Il Sole 24 Ore's Business School.  The person I met was Fabio Dell'Olio, the head of the magazine's press office.  It was he who told me about CapoSud and thrust a complementary copy into my hands.  I'm glad he did, as the CapoSud magazine is an interesting project, and it demonstrates that despite Italy having something of a reputation for parochialism, especially with regard to the country's traditional south, not everyone in Italy is as parochial as they are made out to be.  Oh, the dangers of stereotypes.
The Man Behind the Magazine
CapoSud was created by Tonio Dell'Olio, and yes, before you ask, he is related to Fabio.  Tonio Dell'Olio, aside from being CapoSud's managing editor, is also a priest.  As a clergyman, Tonio has worked with some of Italy's most hardened criminals, and has tried to help young drug addicts.  Possibly his experiences with criminals and drug addicts led to the formation of CapoSud.  I have not asked, but it would not surprise me too much to hear that this is the case.
As well as running CapoSud, Tonio Dell'Olio is also closely involved with the Anti-mafia association, Libera.  Tonio Dell'Olio understands that to change society for the better, one needs to start by educating the youth of a nation.  Young minds are not crammed full of pre-conceptions, so if they are taught about other cultures, and good neutral journalism can do a lot in this respect, then perhaps they will grow up free of the prejudices which tend to beset older generations.  In turn, these young people will have children, and instead of encouraging them to denigrate, will teach their off-spring to appreciate different cultures.  This will lead to more understanding and to greater harmony in our complex world.
In case you are worrying that CapoSud has strong religious undertones, don't.  It hasn't.
CapoSud Every other Month
The magazine comes out every two months, and a two subscription levels are available, the ordinary level costs €25, whereas the Sustainer level subscription costs €5 more.  Note that it is written in Italian.  At the moment the magazine is appealing for more distributors, and perhaps a few people might like to take out subscriptions to the magazine on behalf of their local school or offer the magazine for sale in their bookshops and newsagents.  Advertising space is also available.
Finally, any aspiring young journalists passing this way who have written, or would like to write, articles on life in their countries, should contact CapoSud, as articles are accepted in English, Spanish, French and Portuguese, and are then translated into Italian.
More information, in Italian, can be found on the CapoSud website: CapoSud
Inspired by Ryszard Kapuscinski
The subtitle of the magazine is Information from another point of View, and these words neatly sum up what the publication is all about.  CapoSud was inspired in part by the words of the late Polish journalist Ryszard Kapuscinski: "Every time a man meets another he faces three options – make war, hide behind a wall, or start a dialogue.".  Dialogue is always better than war.
CapoSud provokes dialogue and definitely qualifies as a Good Italian Thing.  I hope it grows and achieves its aim of promoting inter-cultural understanding.
Tonio Dell'Olio is obviously a visionary.