Gilberto Gil, Wayne Shorter Quartet, Goran Bregovic – whoever spends summer in Calabria in Italy has the opportunity to see internationally celebrated musicians performing in an ancient and enchanting setting. All thanks to Armonie d'Arte, a unique music and arts festival which is a cultural breath of fresh air for Italy's south.
The Armonie d'Arte festival started on July 13, 2013, and ends exactly a month later, today, August 13.  Taking place  in the heart of Calabria between the lido beach areas of Catanzaro and Squillace, the festival is held on an archaeological park located near the highway.
In a region as far off the beaten path as Calabria, tucked away in the 'toe' of the Italian boot, visits by world famous artists are an unexpected luxury. Chiara Giordano, who has directed Armonie d'Arte since its first edition 13 years ago, is proud of the ever-growing artistic value of the festival – and rightly so. In the last few years, she has presented international stars such as Pat Metheney and Chick Korea, as well as the celebrated English Chamber Orchestra. 'We have a very faithful audience,' says Giordano. 'People drive here from all over Calabria, even from Sicily and Puglia, because we offer concerts they don't want to miss.'
Giordano is a professional pianist herself, and after she had moved from her native Naples to Calabria for love, she felt she needed to broaden the cultural spectrum of the place. 'Calabrians have the right to listen to a great symphonic orchestra once a while, just like people in the rest of Italy.' She found the perfect location: the archaeological park Scolacium, centered around the monumental ruins of a 11th century church called 'la Rocelleta di Borgia'.
The festival stage was set up in the middle of a century-old olive orchard, against the backdrop of this ancient place of worship. Surrounded by such quiet and solemn beauty, the open-air performances have a remarkably comforting effect.
Organizing this kind of cultural event in Calabria takes a lot of determination. The Southern Italian region has great natural beauty, but remains one of the poorest and least developed of the country. This is mostly due to the fact that its economy and governance are manipulated by the 'Ndrangheta mafia, the most powerful of the Italian mafias today.
'Armonie d'Arte is not a billboard festival', Chiara Giordano stresses. 'It comes from a profound desire to create harmony in a disharmonious time and place. There is such a lack of shared values in the world today, we are oppressed by financial and political interests. The arts can help us to find a sense of harmony and significance.'
Afrobeat
This year's co-production with Ravenna Festival, Regard sur le Passé, illustrates Giordano's philosophy. This 'Epic of the last African Emperor' is a rearrangement by Marco Zanotti for his Classical Afrobeat Orchestra of a 1969 recording by the Guinean Bembeya National Jazz Band. Zanotti's interpretation makes use of European classical and baroque as well as African instruments.  The piece is a song of praise for Almamy Samory Touré, who founded the West-African Wassoulou Empire and resisted French colonization for twenty years.
[youtube]http://www.youtube.com/watch?v=FH1nP4JLYqg[/youtube]
To perform the African epic for the audience of Armonie d'Arte, the musicians could not have chosen a more challenging evening. Though summer rain showers are generally unheard of in Calabria, that evening of the 9th of August a thunderstorm was clearly about to burst. Luckily, it did not lead to the organizers call off the concert. And as it had been for more than a century, the anthem of the Africal emperor was told by the powerful Giunean singer Sekouba Bambino Diabate and Malian vocalist Baba Sissoko, both of whom are griots.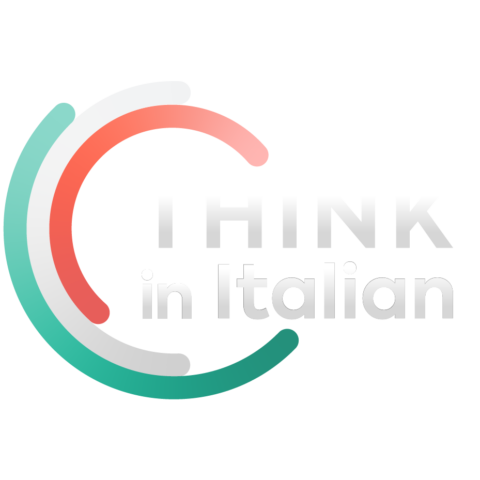 Stop reading, start speaking
Stop translating in your head and start speaking Italian for real with the only audio course that prompt you to speak.
Griots are not only the musical keepers of the West African oral tradition, they have also been tasked historically with reminding their public of the past, the knowledge of which in turn helps guide future choices. The lyrics of Regard sur le Passé may have been about Africans rebelling against European exploitation, but seem equally applicable to the worrisome local reality in Calabria as well as Italy's profound political disorientation:
'If you are not able to organize, direct and defend your father's country, appeal to more valorous men. If you cannot say the truth always and everywhere, appeal to more courageous men. If you cannot be impartial, give your throne to just men. If you cannot protect your arms to confront your enemy, give your sword to the women, for they will show you the path of honour. If you cannot express your thoughts with courage, call upon the griot to speak.'
Lightning
Dancing lightheartedly across the stage, Sissoko and Diabate kept performing while a thunderstorm closed in. As though it were part of the spectacle, the lightning behind the ruins of Rocelletta added a silver-white backdrop to the colorfully lit stage. And when the rain finally started to fall, it still did not discourage the griots or the musicians, indeed, it made them even sing louder. Even after the storm caused the concert to be interrupted for fear of dangerous short circuits, the celebration continued.
For next year's edition, Armonie d'Arte is not only aiming to include the London Philharmonic Orchestra in their programme, but also preparing a digital projection of the original church of Roccelletta to house their very own musical. 'You know what Wayne Shorter wrote me after he played here last week?' says Chiara Giordano. 'Never give up.'
[googlemap lat="38.809334″ lng="16.598384″ align="undefined" width="450px" height="300px" zoom="7″ type="G_NORMAL_MAP"]Italia[/googlemap]
On the final night of the 2013 festival, August 13th, Goran Bregovic will appear at Armonie d'Arte.
For more information in Italian, see www.armoniedarte.com.
I was at the concert with my Calabrian zzitu (boyfriend) and our friend Ba from Senegal. You can read more about Ba in my next story.
By Sanne De Boer
Sanne de Boer divides her time between Amsterdam and a small village on the Ionian coast of Calabria.
Sanne works as a freelance journalist and editor, enjoys making her own wine and is addicted to the zest of bergamot orange.
You can follow her on Twitter @Zzitalia or her Facebook page.