Last night the final of four instalments of Vieni Via Con Me, an Italian television programme designed to shed some light on contemporary Italy, was shown.
Vieni Via Con Me, which was presented by anti-mafia activist and author Roberto Saviano and socially aware chat show host Fabio Fazio, was watched by 8.7 million Italians last night.  In total, not far short of 40 million Italian viewers tuned into this programme which risked being banned.
The Vieni Via Con Me format was original and a refreshing change from run-of-the-mill Italian television which is lacklustre to say the least.  I praised a previous instalment of Vieni Via Con Me in my Vieni Via Con Me, Lega Nord and the Mafia post. Interesting documentaries tend to be broadcast after 11:30 or so at night on Italian television – great if you are a night owl.
Twenty Euros a Vote
Last night in one of his monologue style Vieni Via Con Me commentaries on the state of contemporary Italy, Saviano explained how Italy's mafia buys votes in Italy.  The going rate for a vote is reported to be around €20, and this is small change for a criminal organisation which is reputed to generate an annual income which equates to somewhere between 7% and 9% of Italy's gross domestic product or around 130 billion Euros – which translates into 6.5 million votes – if the mafia were to spend all its income on vote generation, which it does not, and does not need to.
Machiavelli Lives
Another highlight of last nights episode of Vieni Via Con Me was the appearance of noted Italian satirist, composer, theatre director and playwright and Nobel Prize winner Dario Fo who read a list of Machiavellian advice to politicians.  The one which has stuck in my mind concerned the telling of lies, and that such lies need to be repeated as eventually they will come to be regarded as the truth.  I think we have seen this tactic at work in Italy, and it does, as Machiavelli knew, tend to work, unless, of course, people like Saviano come along and tell the truth.  In Machivelli's day, Saviano would have been brutally elmininated.  In actual fact, there are people who would love to see the end of Saviano; he has some ugly enemies.
To get an idea of the kind of life Roberto Saviano now leads, read the Lunch With Roberto Saviano article which appeared in the Financial Times on November 26, 2010.
Reactions to Vieni Via Con Me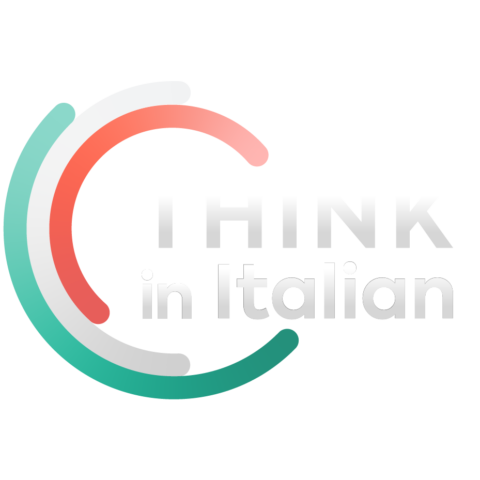 Stop reading, start speaking
Stop translating in your head and start speaking Italian for real with the only audio course that prompt you to speak.
Reactions to Vieni Via Con Me have generally been positive, although the Berlusconi friendly newspaper did try to run an anti-Saviano poll, which was a sad thing to do.  All Saviano wants to do is to make Italy a better place for everyone.  He could just hide away and live off his earnings, but he does not.  For this alone he deserves credit and recognition.  A comment from one of my Twitter followers wondered whether Roberto Saviano could be Italy's Vaclav Havel.  I think this is likely and do hope he brings about a catharsis in the Italian mentality – which wobbles uncomfortably between apathy and, with regard to corruption: 'if they can do it, so can I'.  This cycle needs to be broken, and Saviano may have started a ball rolling.
Another observation is that the subjects covered on Vieni Via Con Me were nothing new – and while this was generally true, such an observation highlights for how long Italy has not changed.  Basically, people need to keep shouting until things do change; until the message finally hits home.
No More Vieni Via Con Me
Sadly, it does not look as if a fresh run of Vieni Via Con Me is on the cards.  Some of the points made by those who presented and appeared on Vieni Via Con Me were not popular with the powers that be in Italy, as these people tend to prefer to gloss over Italy's problems.  This head in the sand reaction is counterproductive for clever politicians could work towards dealing with Italy's problems.  Then such politicians could stand up proudly and say they had made Italy a better place, and nobody would contradict them.  Is this going to happen?  Probably not, but the existence of Vieni Via Con Me, Roberto Saviano, Fabio Fazio and the production team which forged ahead with the project indicates that Italy has not been one hundred percent enveloped by the dark side.
A Vieni Via Con Me Curiosity
Just in case you missed it, the television production company behind Vieni Via Con Me was Endemol of Big Brother fame – and the company which controls Endemol is Mediaset.  Mediaset is owned by the Berlusconi family, but it was Berlusconi senior who was rumoured to be  against airing Vieni Via Con Me.  Ironic, is it not?
Italy Has Potential
Italy, as I have stated a few times, is a country with lots of potential – it just needs to understand this and embrace it.  And Italians need to work together as one, not as now, as Italy comes across as being a group of petty little clannish fiefdoms which squabble perpetually and get nowhere, slowly.
Dario Fo image by Nk from Wikipedia.