Today, at some point, the judges hearing the sordid Ruby case will decide whether former Italian prime minister Silvio Berlusconi is guilty of having had sex with an underage prostitute  – Ruby, whose real name is Karima El Mahroug.
UPDATE 17:35 24 June 2013: Silvio Berlusconi has been found guilty of the crimes of prostitution of minors and abuse of office. After passing a guilty verdict, the court of first degree in Milan, Italy, sentenced Berlusconi to a 7 year prison sentence plus a life ban on his holding public office. The prison term is one year longer than was requested by the prosecution. Berlusconi will appeal.
—update end—
The same judges – there are three of them and all are female – will also decide whether Silvio Berlusconi abused his authority to have Ruby removed from the clutches of Italy's police where she was being held on suspicion of theft. To extricate Ruby from the long arm of the law, Berlusconi claimed Karima El Mahroug – Ruby – was the President of Egypt's niece. Onlookers wondered just why so much pressure had been applied to have Ruby removed from police custody so rapidly. This all happened at the end of May in 2010.
Almost a year later, investigators believed they understood just why Berlusconi was so keen for Ruby to be removed from hands of the the police. Charges of paying for sex with a minor and of abuse of office were brought against Italy's then Prime Minister.
Berlusconi has continually denied doing anything untoward, and Ruby has denied ever having had sex with Berlusconi. For reasons which are not entirely clear though, Ruby received millions in payments from Berlusconi. Why? Was he trying to buy her silence? This is what prosecutors suspect.
27 Months and 50 Hearings Later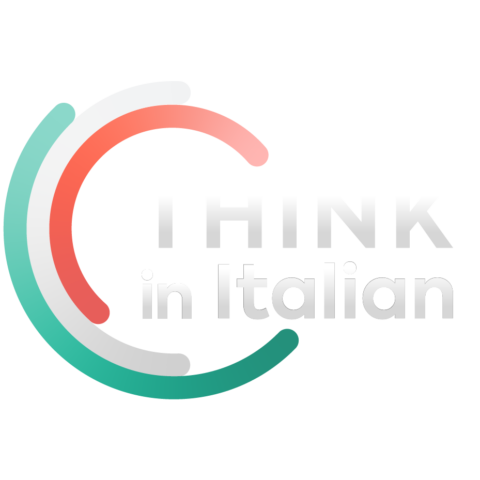 Stop reading, start speaking
Stop translating in your head and start speaking Italian for real with the only audio course that prompt you to speak.
27 months and 50 hearings later, after the world has learned all about bunga bunga, judges will decide today whether Berlusconi is guilty as charged. Berlusconi himself is not hopeful and has locked himself away in his Milan mansion in Arcore to await the verdict. Meanwhile in Milan, half of the world's press has camped outside Milan's main court building to await the judges' verdict.
The Ruby case verdict is expected at sometime this afternoon or, possibly, this evening. If found guilty, Berlusconi could, theoretically, end up in prison, and he could face a life-time ban from holding public office.
However, even if Berlusconi is found guilty today, the verdict really will not carry much weight. Before any sentence imposed by the court becomes official, the case will go to appeal and then it will end up in Italy's highest court. While all this legal kerfuffle continues, there's a possibility the case will fizzle out owing to Italy's statute of limitations.
The verdict today is really not that significant, but it will weaken Silvio Berlusconi's position and tarnish his public image if he is found guilty. And the Ruby case is one of many in which Italy's former prime minister is caught up. Berlusconi suspects various groups, including communist judges, want to 'take him out', albeit legally and not physically.
It is possible that Berlusconi will use his influence to bring down Italy's current grand coalition government if other cases go against him. Because he represents some 9 million Italians and is very rich, Berlusconi believes he should not be subject to the full force of Italy's justice even though in Italy, everyone is supposedly equal in the eyes of law.
So, the Ruby case verdict may have wide ranging repercussions and may even bring down Italy's government. As to exactly what will happen, we shall see soon enough.