BlogfromItaly is kicking off 2010 on an optimistic note.  This post is about BridgestoItaly – a networking site set up by enterprising Italian Bianca Dellepiane to provide a little online publicity for the work of Italian scientists in the Biotech, Nanotech, Cleantech and High-tech sectors.
However before saying some more about BridgestoItaly, a New Year's rant about bad news.
Why are We so Negative?
For reasons unknown, the human race suffers from an attraction to the bad and the negative.
A quick glance at the headlines of most newspapers, news websites, and the like, gives one the impression that not a lot of good ever happens in this world.  This is a mistaken impression, but for some reason; probably connected to why we tend find murder stories so morbidly fascinating; good news is swamped by the bad.
What a pity.  The odd dose of good news can help us think that this old world has plenty going for it, and it helds keep our spirits up when the going is tough.  Such as during economic crises.  I like reading good news.
Italy?
How does Italy fit into this good news, bad news thing? Well, aside from Italy being part of the world, and, some would argue, a seat of European culture, Italy found itself in a bad light more than a few times in 2009.
All the negative publicity Italy attracted was rather depressing, and regular visits to sites such as that run by Beppe Grillo can make you wonder whether Italy will ever be able pull itself up and out of the mire it seems to have sunk into over many years.  What we Italophiles could do with, is a site with news about Italy which is not all doom and gloom.  Italians may also like to read something more positive about their country and its citizens too.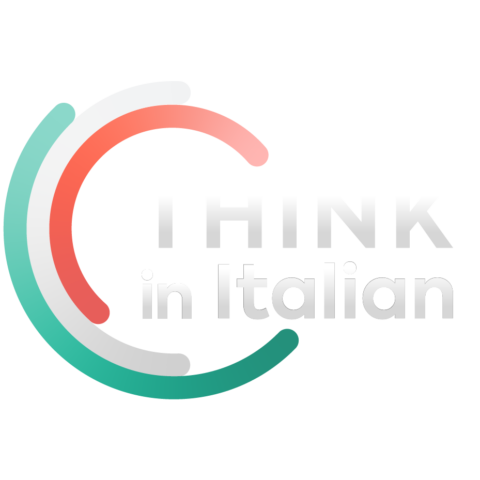 Stop reading, start speaking
Stop translating in your head and start speaking Italian for real with the only audio course that prompt you to speak.
Fortunately, such sites do exist. Those who talk about banning Facebook and similar sites should take note.
BridgestoItaly is Upbeat
Thanks to Twitter, I seem to have come across such a site.  It's called 'BridgestoItaly' and it was founded by an Italian in the United States called Bianca Dellepiane.  BridgestoItaly is also a networking location for those in the Biotech, Nanotech, Cleantech and High-tech industries.
The Tweets BridgestoItaly broadcasts are a breath of fresh air, and demonstrate just what Italians are capable of.
Italians are Smart
Maybe it's just my impression, but I tend to think that Italians are on the whole an intelligent bunch.  The fact that Italy is riddled with small businesses seems to bear this out, as indeed does, in a certain way, the existence of that criminal organisation par excellence, the mafia.
What the news on Bianca Dellepiane's site tends to demonstrate is that when Italian brains are used constructively, they are capable of great things – things which can make the world a better place to live in.
Blowing Trumpets for Italian Brainpower
Bianca Dellepiane wants BridgestoItaly to blow trumpets for Italy's brainpower, and she deserves a great deal of credit for this.  What she is trying to achieve is very worthwhile, and I really do hope that BridgestoItaly grows, and that it attracts many more members.  Italian and otherwise.  I may join up, but I'm not a scientist, however, I will be using BridgestoItaly as a source of news for BlogfromItaly's Good Italian Things section.
When you think Italy's image is negative, head on over to BridgestoItaly and read a few of the fascinating stories of Italian achievements there.   And if you use Twitter, either actively or passively, do not forget to follow @Bridges2Italy – and if you know what retweeting is, then please do it to help spread the BridgestoItaly word.  As of writing, BridgestoItaly has 704 followers on Twitter.  It'd be great to see that number become 704,000!
Here's to a Happy and Prosperous 2010 for Italy and to building plenty of bridges to Italy!