Renato Brunetta, Italy's Public Sector and Innovation Minister, has been innovating.
In an attempt to bring Italy's, infamous for inefficiency, public sector to heel he's come up with a darling little scheme which Italy's citizens can use to register their approval or not of the performance of offices dealing directly with the public.
A series of touch screens are to be introduced into these offices.  On aforementioned touch screens will be three smiley faces, which Italian citizens can use to indicate their level of satisfaction with the service received.  Green Smiley face equals 'all well and good', yellow smiley face means 'OK, but could do better', whereas red smiley face indicates that the service provided by the office concerned was way below par.
This smiley face strategy is certainly original, and Brunetta himself has been speaking of a 'little, big revolution'.  By the end of June, Italy will boast around 300 of these smiley face touch screens.  Some will even be found within Italy's notoriously queue ridden post offices too.  Brunetta has stated that he wants people to be able to compare the performance of one office with another.  But will this touching scheme actually work?
The Sicilian Observation
A student of mine who works up here in Milan, but hails from Sicily, was rather scathing about Brunetta's smiley face customer satisfaction system.
This Sicilian does know his onions, which is in part why he left Sicily. What he suspects is that the public sector offices furnished with smiley face touch screens will be besieged by relations, friends, and the friends of friends of those working in these offices.  All these people, literally Uncle Tom Cobbly and All, will be pressing the nice green smiley face.  Suddenly that Sicilian post office in Palermo within which a two hour wait was the norm, will achieve a phenomenally high green smiley face count, and every one in the politicians home in Rome will be patting themselves on each others backs, as well as congratulating Mr Brunetta.
Meanwhile though, down in that now supposedly super-efficient Palermo post office, people will still be waiting two hours to send a registered letter.  Touch screen efficiency may reach unheard of levels, but on the ground not much will change, most probably.  At least this is the fear of the ex-Sicilian.  He probably has a point.  Friends helping friends is something for which Italy is famous.
Still, it will be fun to hear the results of the smiley face customer satisfaction system, but one suspects that the only really smiley face that will come out of this touchingly innovative exercise will be that of the owner of the company which won the contract to install the three hundred or so smiley face touch screens.
Portici's Absent Friends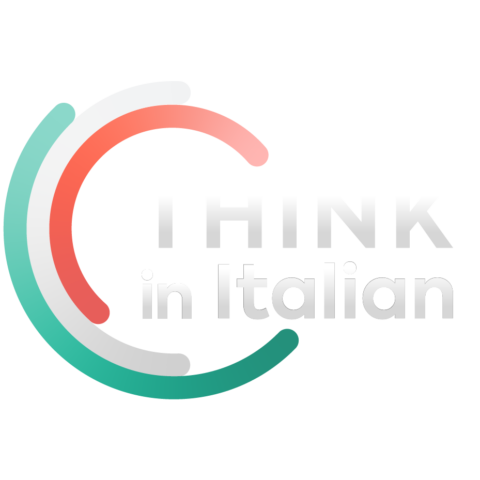 Stop reading, start speaking
Stop translating in your head and start speaking Italian for real with the only audio course that prompt you to speak.
Still, Brunetta's cunning system might cut down on little schemes such as the one down in Portici council near Naples, where some 36 council employees are currently under house arrest after it was discovered that they were not doing much work.
Either these crafty public servants would turn up in the morning to clock in and then scoot off out to do a spot of shopping, or an office 'friend' would do the clocking in.  Thus saving the cunning employee concerned from even bothering to get out of bed.  One imagines that there was a nice little arrangement in operation, whereby one week one employee would clock another absent friend in, then the following week, the returning prodigal friend would do the same favour for his or her chum.  And these people were even claiming overtime! Talk about money for nothing.
This sly little fiddle was first discovered back in 2007.
With the introduction of the Brunetta smiley face system, it is likely that public servants will be popping out of their cubicles to hit the green smiley face probably just before popping out for a spot of shopping.
The question is: Does Renato Brunetta know his onions?  It has been said that Mr Brunetta, along with Economy Minister Giulio Tremonti, is one of the brightest sparks in the Berlusconi government.
Sources:
Brunetta's Smiley Faces: Da oggi ci mettiamo la faccia… – in Italian from Brunetta's own site.
Reuters Italia: Assenteismo, ai domiciliari 36 dipendenti comune Portici – in Italian.