A couple of weeks ago I sat down to watch the first episode of a new Welsh police drama ("Hinterland").  I was riveted as the legend, connected to the place where a body was found, was related, (I love legends).
The legend was that of the Devil's Bridge; a rural spot about 12 miles from Aberystwyth. Well, there's a Devil's Bridge in Tuscany too and it's not far from Barga where I live.
First, I'll tell you a little about the Welsh Devil's Bridge legend and then I'll take a look at the Italian version. Surprisingly, despite the distance separating Wales and Italy, the Welsh and Italian legends share certain similarities, and animals.
Welsh Legend
According to this legend, an old woman found herself on the opposite bank of the river to her cow; after the old bridge was washed away.
We are talking about a fast-flowing mountain stream, so pulling her skirts up and paddling across was not an option!
Along came the Devil (in disguise, of course) and offered to build her a bridge in return for the soul of the first living creature to cross it.  She agreed and the Devil duly built the bridge and then waited for his reward.  The old woman, however, had realised who she was dealing with and threw a crust of bread she had in her pocket onto the bridge.  Her dog ran after it and became the Devil's reward; and it is said that he was so embarrassed at being outwitted by an old woman, that he never returned to Wales.  What I say is, "What had that poor dog ever done?"
The association between bridges and the devil is quite a common one, and there are legends about it from many countries, primarily in Europe.  Perhaps it had something to do with the incredulity of earlier people regarding some of the seemingly impossible bridges that were built.
But … what had really grabbed my attention was the very close similarity between that old Welsh legend and the legend of Il Ponte del Diavolo (The Devil's Bridge) at Borgo a Mozzano, a small town not far from Barga.
Italian Legend
Actually there are several legends, but the one I have heard or read most frequently is that, the master builder in charge of the bridge's construction was having so many problems that he was fearful he would fail in his task. He made a pact with the Devil; in return for his help in finishing the bridge the first soul that crossed the bridge would belong to the Devil. It was agreed, but the master builder's conscience bothered him and he went to his priest (to the bishop in some versions) and confessed.
The next day when, as was inevitable, the bridge was finished, no one was allowed to cross it until it had been properly blessed and formally opened.  A dog (a pig in some versions) was then sent across; what is it with these dog-hating folk of yesteryear! Some say that, in his anger, the Devil seized the dog and leapt into the Serchio River and that, sometimes, the dog's howls can still be heard.
I find it intriguing not only to read how earlier people explained phenomena in such fantastical ways, but also how similar many of these legends are, even though the communications of the time precluded any collusion.  Perhaps, in essence, we really are all the same.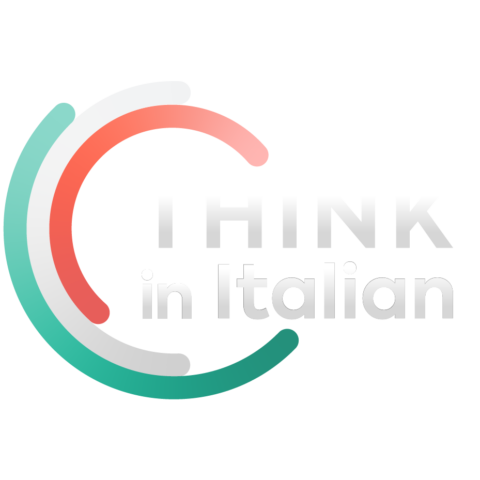 Stop reading, start speaking
Stop translating in your head and start speaking Italian for real with the only audio course that prompt you to speak.
Equally intriguing though is the real story of this Devil's Bridge or, to give it its correct name, Il Ponte della Maddelena (the Bridge of Mary Magdalene).
The Truth
The bridge was a vital river crossing on the Via Francigena, which was a medieval route for merchants and, more particularly, for pilgrims travelling to Rome from France; some say the route started in England, at Canterbury. Actually, there is some doubt as to whether it was an alternative inland route as opposed to the usual coastal route of the Via Francigena (used in times of troubles and pestilence), or whether it was an altogether different medieval pilgrim route. Certainly it is sometimes called the Via de Santo Volto (Way of the Holy Face).   I favour the first, if only because that is what it is called on the information board at the bridge.
Via Francgena was never a single route, as we might understand the word today but, rather, a series of alternative routes which varied according to conditions, and changed over time. It goes way back over many centuries; its first known recorded mention being in the 9th century.  Via Francgena was built and maintained by local nobles and, despite its many other variations, always had two constants: that there were places for people to stay (usually religious houses), and that it was always dangerous.
Il Ponte Maddelena itself was probably commissioned by Matilde di Canossa about 1080-1100.  It is a mule-back bridge (un ponte a schieno d'asino) whose arches seem to leap across the river, and whose gradient is considerable.  It was subject to much work in the 14th century by Catruccio Castracini, a Luccan "warlord".
It's name, seemingly adopted c.1500, was taken from the oratory, dedicated to Mary Magdalene, which stood at one end.
In 1836 it was badly damaged by flooding; I think it came pretty close to that again on the night of October 20th 2013. (See this video: www.youtube.com/watch?v=RaiLu8zek0). Subsequent work considerably altered the appearance of the bridge, and added an extra arch; progress marches on and all that, and a road and single track railway had to go somewhere! Believe it or not, this is the main route up the Serchio Valley on the western side.
Il Ponte della Maddelena is a beautiful bridge with a fascinating history – whether factual or fantastical. It always rates highly when we take visitors to see it, and its legend enchants. Reaching it when arriving back from the UK always tells me I'm almost home. I'm so glad it is there, and so relieved that, despite the ferocity of fighting in this area during WW2 (remnants of the Gothic Line fortifications are less than two miles downstream), it survived.  Long may it do so.
If you find yourself in this area of Tuscany – Barga and its environs – why not visit this legendary bridge for yourself?
By Jenny M Want
For Jenny, living in Italy is a dream come true. A retired teacher, she now lives in scenic Barga in Tuscany with her partner David.
Immersed in Barga life, Jenny passes her time writing, researching, observing and learning.
Jenny has written a fun book for children set in Barga, Tuscany – The Bat of Barga.