So, Britain will leave the European Union. Obviously Brexit was a decision made exclusively by the voters of Britain but the question can be asked – why was a clear majority so anti Europe?
Among the important reasons were a desire to be free of Brussels and all it entails and the emotional and historic links to democracy and self determination. There was also the recognition the EU had become a very different creature from the EEC Britain voted strongly to join in 1974. An ever closer Europe never appealed to the majority of Britons.
These reasons were strong enough to overcome a series of predictions of catastrophe from organisations like the IMF, OECD and the Bank of England as well as government leaders led by President Obama, big business generally and the weight of the Remain campaign.
For an understanding of the anti EU feeling in Britain we should look to German Chancellor Angela Merkel.
Germany had been doing well in a relatively prosperous Europe prior to the crash of 2008. Post crash it seemed Germany had moved to protect its position and increase its hegemony. It believed austerity was the only way forward and imposed an austerity mentality across Europe. Many saw pro-growth policies as the solution.
Austerity was never a one size fits all policy approach and Britons resented the restrictions it placed on the Government's fiscal policy. The Chancellor was not free to make decisions the Government saw as being in Britain's best interests.
Britons watched the humiliation forced on Greece. Certainly it had cheated its way in the Euro zone and its debt and other financial woes were self inflicted but it was an independent, sovereign country. What Germany did to Greece it could do to others.
The response to the migrant flows from war torn Syria was arguably the tipping point. Merkel's week of open borders that saw close to a million migrants and refugees rush across Europe to a welcoming Germany became a stark realisation of what EU open borders could mean.
Two factors compounded the open borders concerns: Germany's negotiations with Turkey that promised a speedier negotiation of Turkeys accession to the EU and Merkel's demand that all European countries take an allocated share of the migrants Germany had encouraged and welcomed.
Finally, the response to David Cameron's attempt to renegotiate the terms of Britain's membership of the EU was arrogant and demonstrated Merkel's and Brussels' conviction of their superiority vis a vis member states. The European establishment refused to give Cameron a weapon to fight with; rather they hardened the attitude Britain was developing towards Europe and the sense of inadequacy and irrelevance Britons increasingly felt.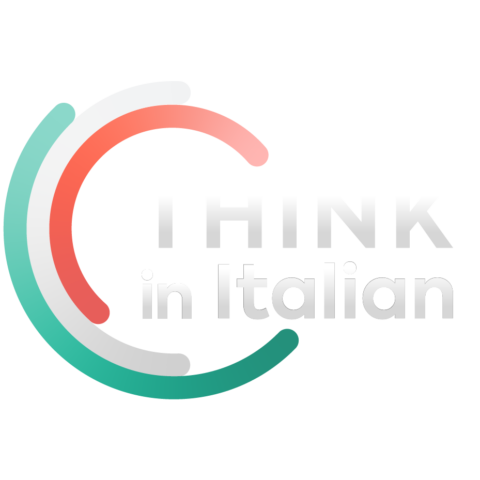 Stop reading, start speaking
Stop translating in your head and start speaking Italian for real with the only audio course that prompt you to speak.
To the extent that the EU is concerned about the Brexit referendum and Britain's coming departure it should look inward and ask itself if it could have done more to enhance the benefits of a single market without increasingly seeking to federalise Europe and diminish the independence and sovereignty of its member states.
There are strong suggestions that Brussels will impose harsh conditions on Britain in the post Brexit negotiations, largely to discourage what is termed the 'domino effect'. Such an approach is likely to upset other EU members who will want a continuing relationship with Britain. For instance, the largest market for Italian Prosecco is Britain.
It is difficult not to sense an increasing sense of dissatisfaction with Brussels on the part of Italy's Premier Renzi. At the moment Renzi seems prepared to ignore directives from the centre but he must now be giving serious thought to the costs and benefits for Italy of following Britain out of Europe.
However, there are some who argue that with Merkel increasingly falling out of favour in Europe and France being in no position to offer leadership EU members will look increasingly to Italy and Renzi to provide revitalised and relevant direction to a new phase in the management of the Continent.
The EU needs a new generation of leadership if dissatisfaction is not to fester and the domino theory become a reality.
By Ex-Australian Politician in Tuscany Stephen Lusher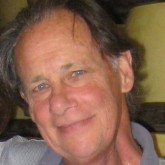 Stephen Lusher served five terms in the Australian Federal Parliament. He worked around the fringes of politics before setting up Lush on Bondi, a trendy bar on Sydney's Bondi Beach.
Frequent trips to Italy led to an inevitable love affair with Tuscany. He and his wife Cathy sold up in Sydney and purchased Il Mulinaccio in 2008.
Within two months of moving to the Chianti Hills he was diagnosed with throat cancer. The experience led to him re-focusing his life and priorities. After a few uncomfortable years he thinks he has it beaten.
Stephen's interests include wine, food, history, culture and travel. He struggles with the Italian language and indulges himself in some occasional writing.