Globalization, internationalisation, call it what you will, but, like it or not, it's here, and here to stay.  Megacommunities is a best selling book which acknowledges this fact and expounds a new management theory which implores the world's organisations, business, political and non-profit, to work to together to confront and overcome global issues.
I was lucky enough to have been present at launch of the Megacommunities book in Italy.
Megacommunities surmise is startlingly straightforward:  global issues require global solutions.  Moreover, in today's ever more connected world, the means to implement projects at a global level already exist.  Examples of such projects, some of which are in Italy, are given in the book.
Megacommunities cites global problems such as AIDS and climate change.  Issues which affect us all, no matter where we live.  The current global economic crisis is a further example of a global level issue.  Indeed, what could be described as a veiled benefit of this crisis is that it has made us aware of the fragility of our interconnected world.  In the past, crises hit individual countries, or companies.  Rarely did such events touch in their entirety the citizens of the world.
Today though, the world moves as though it were one gargantuan wheel.  A wheel so interconnected that if one of its spokes fails, the breakage can be catastrophic for the rest of the structure, creating effects which reverberate negatively from the hub all the way to the rim.
In order to ensure that one or two malfunctioning spokes do not destroy the rest of the wheel that is today's world, Megacommunities stresses that the world's leaders need, no, must work together as one global team, pooling their resources to come up with workable solutions to ensure the human race continues to thrive and move forward.
The megacommunities idea is both brave and innovative.  But what's all this got to do with Italy?  Aside from the obvious, in that Italy is situated on this globe.  Let me begin to answer with this with a further question:  Ever heard of Booz & Company?  Or of Fernando Napolitano?
The answer to both questions for many may well be 'no'.   Although those working for global companies such as General Motors, BP, General Dynamics and Italy's own Mediaset and ENEL, plus a string of other global names, are probably aware of who Booz are, and what this firm of management consultants do.  Many global firms will also know of Fernando Napolitano, too.
Booz's now separate American arm, Booz Allen Hamilton, have been advising the US government on management issues for many years.  Booz seem to be able to please its clients too, seeing as 85% of the company's work comes from existing clients.  This would appear to indicate that Booz know a thing or two about management.  Actually, they have been at the forefront of management theory for nearly a century.  And Booz operate globally.
Booz – Instrumental in the Development of Management Theory
Those who have studied management theory will know all about 'supply chains', and they may also know that Booz, in its initial Booz, Allen Hamilton incarnation, were instrumental in the identification of just what the supply chain was, and, more crucially, introduced concepts which were fundamental to its successful management.  Innovation forms part of the essence of Booz, a company whose pedigree stretches back to the beginning of the last century, when founder Edwin Booz virtually created management consultancy.
What's this got to do with the world spinning as one global wheel?  Well, it is not just huge companies which need to perfect the efficiency of things like supply chains.  Oh no.  Nowadays, companies are beginning to realise that they are a part of society, and the emergence of concepts such as 'corporate social responsibility' demonstrate how companies now appreciate that they too need to work with society, and not form some extraneous, semi-independent part of it.
Italian Fernando Napolitano is one of the people who believes this, indeed, it was fitting that he should have been present at the launch of the Italian edition of the Megacommunities book, in that he was one of the luminaries who authored it.  The other co-authors were Mark Gerencser, Reginald Van Lee, and Christopher Kelly.
That the senior executive of a company which operates at such a high level should be proposing worldwide cooperation is a sign of how times are changing.  The presence of head of Mediaset, and long time friend of Silvio Berlusconi at the Italian launch of the Megacommunities book was also something of a surprise.  But then Italy can be a surprising country.
President of Mediast, Fedele Confalonieri wrote the preface to the Megacommunities book too.  It was interesting to see this captain of Italian industry turn and directly address a number of students present at the launch.  Students who were attending management training courses at the Business School of Il Sole 24 Ore, and who Confalonieri clearly regarded as being the future, and, as such, people who need to study and adopt Megacommunities concepts.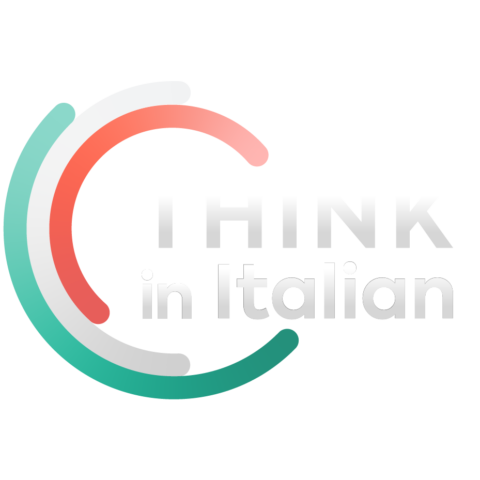 Stop reading, start speaking
Stop translating in your head and start speaking Italian for real with the only audio course that prompt you to speak.
Come to think of it, my invitation to the launch, as a mere blogger, is also a sign of change.  That bloggers and journalists often find themselves rubbing shoulders at events such as this nowadays, indicates how 'citizen journalism' also forms part of the megacommunity.
Moreover, that such winds of change are blowing, at least in part, from Italy, is heartening, especially in these times of institutional turmoil.
An Illuminating Experience
Very much a country of contrasts, Italy's sometimes the confusing complexity, and tendency to look to the past, can be overshadowed by the propensity of certain Italians for, literally, world shaking innovation.  Italians such as co-author of Megacommunities, Booz Italy's CEO, Fernando Napolitano.
Italy is a country which harbours an enormous amount of talent, some of which I have seen personally over the years as a result of working with many of Italy's aspiring managers.
It's times like these that Italy shines.  That one realises why Italy forms part of the G8.
Italy certainly has the talent.  Of that, there is no doubt.
Italian Fernando Napolitano Created the Megacommunities Theory
Fernando Napolitano, who co-wrote Megacommunities, is but one example of just what Italian talent can achieve.
He is a mere 45 years old, and yet he runs Booz & Company's Italian arm.  Napolitano is a graduate of Naples's Federico Secondo university, and has attended advanced management courses at Harvard Business School.
Now head of Booz & Company in Italy, as well as being a partner and Vice President of Booz & Company in the USA, Napolitano's rise to the top has been meteoric.  Indeed, he forms part of a small band of far sighted Italians who know they can lead by example.  Furthermore, and unlike many managers in Italy, Booz & Company's Italian head is not afraid to embrace the concept of meritocracy.
Some evidence?  Well, Fernando Napolitano is the head of the steering committee behind the Fulbright BEST Scholarship, an initiative designed to foster Italian management talent.   Napolitano was nominated for this position by former US Ambassador to Italy, Ronald Spogli.
Fernando is following in the footsteps of his father, the late Luigi Gerardo Napolitano, a renown aeronautics engineer.   Napolitano senior was someone who worked to encourage new talent too, and the Luigi G Napolitano Award is but one example of his endeavours, and the Luigi Gerardo Napolitano society which promotes the south of Italy, is another.
Sounds as though Luigi Gerardo's son Fernando would not deny that his father planted the megacommunity seed in his mind.
Yep, this was a long post, but then regular readers will be aware that I'm a sucker for Good Italian Things!
Links: