Braulio is one of the many, and admittedly, quite odd, Italian bitters or 'amari' in Italian.  Braulio bitter is produced by the Dott F Peloni company which is located Bormio in the Italian Alps.
Bormio, in the picturesque Valtellina area of northern Italy, also happens to be a ski resort which is very popular with many of Milan's population.  Possibly because of this, bottles of Braulio can be found in many of Milan's bars, including my favourite bar.  Incidentally, 'Braulio' is named after one of the peaks in the Stelvio park area.
On account of this curious concoction's popularity in Milan, bottles of Braulio (pronounced Brah-oo-li-oh) are often half empty.  Yes, this beverage based on aromatic mountain herbs goes down rather well here.
What's it like?  Well, it just so happens that I have a half empty bottle of Braulio too, so I can tell you.
Braulio's Herby Bouquet
The colouring is coffee brown, and it has a distinctly, as you might expect, herby bouquet, which smells a little like sage.  Braulio has the consistency of wine.  The flavour, which is very herbal, is stronger than that of the Cynar drink I've taste tested and written about before.  Most people have a whisky glass sized dram of Braulio, but it's not too strong at 21%.  I suppose some might think it tastes a little like some cough medicine or other, and with the herbs in there, it might actually do that stubborn cough a little good!
The taste is pleasant though, and rather different.  I do quite like Braulio and have just finished the glass I poured myself to help me describe this unusual drink better.  And yes, I'm going to have another glass, but then I've always been a big herb fan, so a drink which tastes of sage is something which appeals to me.
It's not something to be drunk in excess, and is often drunk after meals in Italy.
Braulio does leave a very slight burning sensation, but is nowhere near as fiery as some cheapish whiskies for example.  For this reason, Braulio is probably best drunk during the cooler seasons.  Real aficionados can add water, either still or carbonated, to create a drink which is more appropriate for the warmer weather.
The Braulio website, which is all in Italian, alas, provides details of many other ways in which this drink can be used to create some cocktail-type drinks.  They certainly look good.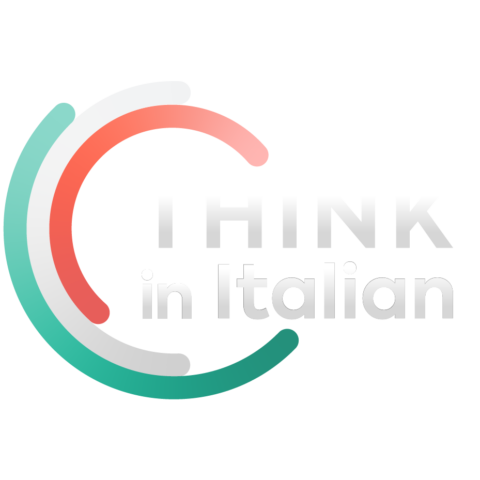 Stop reading, start speaking
Stop translating in your head and start speaking Italian for real with the only audio course that prompt you to speak.
So, next time you find yourself in Italy, especially in the area around Milan, or in the city itself, give it a try.  You might quite like it, and even end up taking a bottle home with you.
Impress Italians from Milan
If you are doing business with a company from area to the north of Milan and you'd like to create a good impression, you could always pull out a bottle, which is sure to spark a conversation and, potentially, impress your guests.
Then again, if you are in Italy on business, and you want to impress your northern Italian clients or suppliers, then order a glass after a meal and watch their eyes.  The fact that you even know this drink exists is likely to raise an eyebrow or two, and your knowledge of this Italian brand will go down well.
If you do try this out, you don't have to mention that you read about Braulio on Blog from Italy, but I'd be very happy if you'd let me know how the Italians in your company reacted.  Remember though, that sipping Braulio is more likely to have a positive effect on those from Milan, and the areas towards the Alps to the north of the city.
Other Braulio Beverages
Braulio also do a 'Riserva' version of their bitter, which has been aged for a good few years in their cellars.  And Braulio also do a good selection of grappas, including one of my favourites, yummy Honey Grappa.
While you are visiting the Braulio site, click on the glass and you will find lots of other ways in which to serve this drink (site is in Italian)  Remember to select 'Si' to indicate that you are over a legal drinking age, or the site will not let you in!  Braulio's website – where you will hear cheeping birds!
The Braulio site, by Milan and Legnano based Italian web design company dgtmedia (in Italian), is very well done too.  dgtmedia have also designed the Ferrero, producers of Nutella, site.
If you are curious, you can acquire a bottle of Braulio over on Yndella.com.  Just click on the link.  Braulio costs less in Italy though, as you might expect – another excuse to come to Italy, perhaps on a skiing trip to Bormio? 😉
Happy taste testing!  Please let me know what you think of this drink if you do happen to try it.  Braulio would make quite an original  gift, and it's very easy to find in Italian supermarkets, especially up here in Milan.