Italy is a haven for tourism. It's got just about everything tourists look for: good climate, great food and wine, attractions galore, culture, and plenty of seaside – and that's just during the summer!
When temperatures drop, it snows in Italy's many mountains, much to the delight of skiers.
Yes, Italy can attract tourism pretty much all year round. Indeed it does, but this incredibly attractive country which is a short plane trip or drive away for most people in Europe does not promote itself effectively.
Now, I know of more than a few bloggers who do a great job of telling their visitors about everything of interest in their corners of Italy.
Just one of many, many examples is Cherrye Moore's My Bella Vita blog which is a wonderful guide to the Italian region of Calabria and, more recently, to Sicily too. Another good example is Sammy's Life in Abruzzo site which is all about the Abruzzo region of Italy.
So how about putting all these great Italy bloggers together and coordinating them, and giving them the blessing of Italy's government?
And how about paying them to write about Italy too? While we're about it, give them the use of a car, mobile phone – Blackberry or iPhone etc, and a half decent camera. A video camera would be nice as well, but good digital SLR cameras can make very good films nowadays, as you will see if you visit Capturing the Heart and Soul of Milan on Film.
Italy has 20 regions within which can be found the tourist honey trap cities of Venice, Florence, Rome, and a good few other fascinating Italian cities, such as Naples, Bologna, Siena, Genoa, and more.
So how could Bloggers boost tourism?
Here is a fledgling costing of a coordinated Italy tourism blogging network with estimates of the costs of running a  group of official English language bloggers to help promote tourism to Italy.
Actually, I have excluded the Italian region of Tuscany from this, as it already has a blogging team covering all things Tuscan – so only 19 Italian regions need help, although the costings below include all 20 of Italy's regions.
The bloggers would spend their working days hunting around their regions, trying restaurants, attending local events, taking photographs of food, wine and places and then writing about everything on their regional blogs.
These tourism bloggers can work from home and would need to have excellent writing skills in English – which, I am afraid, excludes many Italians.  However, Britons and Americans know what appeals to British and American tourists better than many Italians.  Being able to speak Italian would be a great advantage too, I feel.
Another 'qualification', if you can call it that, would be for the blogger to live in the Italian region he or she covered, and, ideally, to have lived there for a year or so.
What would this blogging network cost to run? Here is an estimate:
Italy Bloggers Pay
Between €2,500 and €3,000 a month. Remember, you pay peanuts, you get monkeys.
Italy Bloggers Kit
A car – nothing grand, a Fiat Panda would be enough (though a Maserati would be nice) – cost to buy €10,000 plus insurance, fuel and maintenance, for a total of, say, €13,000 in year one. Then about €3,000 a year in running costs, possibly less.
A camera – something like a Canon EOS 60d – which can also do video, and a few lenses – cost €2,500.
A mobile phone contract with internet capability – cost €1200 a year.
Total cost for 20 bloggers per year:
Say, €2,500 times 1.5 – to cover contributions, pensions etc = €3,750 per month / €45,000 annually. The multiplier should, perhaps, be higher.
Total for 20 bloggers = €900,000, say – €1,000,000 a year.
Cost of the extras:
Mobile phones: €24,000 a year for 20 bloggers.
Fuel for car: assuming 20/km a litre, 20,000 km a year or 1000 litres at €1.58 a litre = €1,580 annually per blogger.
Insurance: around €1,000 a year.
Camera = Canon EOS 60d – price €1000, plus three lenses at €500 each: €2,500 – lenses should last 10 years or so. Camera and lens cost times 20 = €50,500.
Car: €10,000 purchase price with a four year life, assuming year 4 sale price of around €6,000 = €1000 a year cost – €20,000 a year in total.
Total for extras:
Fuel and insurance: €51,600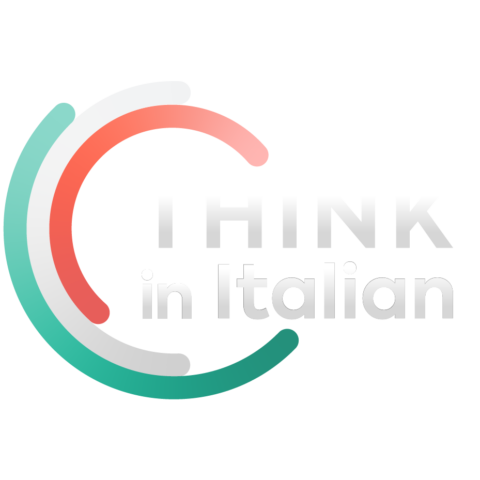 Stop reading, start speaking
Stop translating in your head and start speaking Italian for real with the only audio course that prompt you to speak.
Total: €126,100
Purchase of cars in first year: €200,000 – probably less, because a discount would be available on the purchase of 20 – or some kind company may even provide them for free. Buying one year old second-hand cars may be an option too and would avoid the cost of first year depreciation too, potentially.  Italy also has major insurers who might be prepared to help out a little.
Total First Year Cost
This figure excludes the cost of a coordinator and aspects such as web hosting and SEO training.  The additional costs are discussed briefly below.
Total Estimated Cost of Italy Blogging Network: €1,326,100.
Italy Bloggers Annual Cost
Let's say an annual budget of €2,000,000 to cover everything including a coordinator and web hosting, internet, expenses and other costs such as paying the Italy bloggers' out of pocket costs which would include eating in restaurants and staying in a few hotels.
Please feel free to pick holes in the cost estimates.  As I have pointed out regarding funding vehicles, I know there are ways in which some of the costs could be reduced via discounts, sponsorship and advertising income.
The official network would have a coordinated look to indicate that it is all about Italy and would use cross promotion techniques so neighbouring Italian regions would promote each other in order to create synergies.  Each blog would be linked to all the others.
Two Million Sounds a lot?
It's nothing. It really is a very tiny drop in the ocean when you consider annual investment in Italy's tourist sector is something like €40 billion.
The total cost of the blogging network works out at €100,000 per Italian region.  Not exactly a lot and the return on investment is potentially huge and could even be measured via onsite booking systems.
The Return on Investment?
Let's assume each blog receives 500 page views a day in the first year.  That's 180,000 page views, times 20 = 3.6 million page views annually.  OK, in the first year, reaching 500 page views may not be possible, then again, it could be higher, much higher.
Using 500 page views a day as a basis though, assume 5% of the people visiting these blogs go on to book a one week holiday in Italy, that's 180,000 tourists – probably many more, as tourists include couples and families. One week in an Italian hotel would cost an average of, say, €480. 180,000 times €480 comes to over €86,000,000.
Let's assume only 20% of this is profit, which gives us a figure of €17,280,000 and that the government picks up 40% of that in tax income which means €6.9 million into Italy's coffers – for an annual outlay of €2 million.
Not such a bad return on investment and it is conservative in many respects as it does not take into account spending on restaurants, tickets and all those other bits and bobs people buy when they are on holiday.
Diego Della Valle of successful Italian shoemaker Tod's might like to set the ball rolling by offering a little seed funding – he likes highlighting Italy's good points.  And a network like this would also serve to show off Italian products all over the world, potentially giving exports a boost too.
I'm not certain this is venture or angel capitalist territory, but some passing philanthropist might be interested.  Making a profit is not the name of the game, though it is possible.  However, making the scheme self-funding may well be feasible.
The Future?
Well how about bringing some Russian, Indian, Brazilian and Chinese bloggers to Italy too.  These countries are huge potential markets for Italian tourism, not to mention Italian exports.
Coordinated blogging to generate tourism could be rather productive for Italy, or any other country for that matter, as I hope I have demonstrated.
I even have an idea of who could coordinate this Italy blogging operation.  No, it's not me, but it is someone I know of – who is not Italian.
I would like to be one of the official Italy bloggers though, as I'd be more than happy to buzz around Lombardy daily in a bi-fuel Fiat Panda visiting all there is to visit, photographing, filming, trying wine, grappa etc, interviewing people and writing about all of it. At the end of the day, that's what I'm good at – story telling.
—————-
Siena Cathedral photo by Alex Roe.