If perhaps Apple's new iPhone is not as good as momma's apple pie in your eyes, then perhaps you would feel more at home with RIM's latest addition to its mobile stable, the Blackberry Bold 9000.
This article will tell you where you can boldly go to buy one of these email manipulating little gems in Italy.
I Held a Bold
Last weekend I held one of RIM's latest and greatest Bold phones in my grubby little hands.  I have to say that I was impressed.  It looks very sleek and stylish, and the screen is gorgeous too.  Flipping the Bold over for a moment, I noticed that the back of this black marvel sported an unusal covering.  Leather I was told, and this added to the my overall impression that the device is built well.  The Bold felt good and solid, and is no lightweight.
Out of curiosity, and because I want one, I spent a few minutes tapping away at its keyboard, and found it surprisingly easy to use and much more satisfying that tapping away with the pointer on my Dell Axim x51v PDA for example.
Remember also that many Blackerry Bold's in Italy will be unlocked versions which should function with whatever SIM you wish to pop in them.  However, do remember to check the costs of email or data plans becuase these often come on top of normal mobile phone connection plans.
Despite the added complication of setting up an email contract, I'm feeling tempted to get one of these, so perhaps you are too. Let's see how much you will pay and where they can be found.
How Much Will A Bold Decision Cost You?
The current price of RIM's Bold new mobile handset ranges from  around €435 to €450 according to Kelkoo, Yahoo's online price comparison service – Blackberry Bold 9000 on Kelkoo.  Although availability is a little sketchy at present, with only seven Italian online stores offering the Bold for sale.  Of these seven, only Italgenus, Nanolandia and Cellulare.net are showing that they have Bold phones actually in stock.
The versions of the Bold on sale in these online shops seem to be models made for Telecom Italia Mobile.  This means that you will have TIM logos on them and perhaps some proprietary software in them, but aside from this the things should be 100% useable.
Going Bold off-line?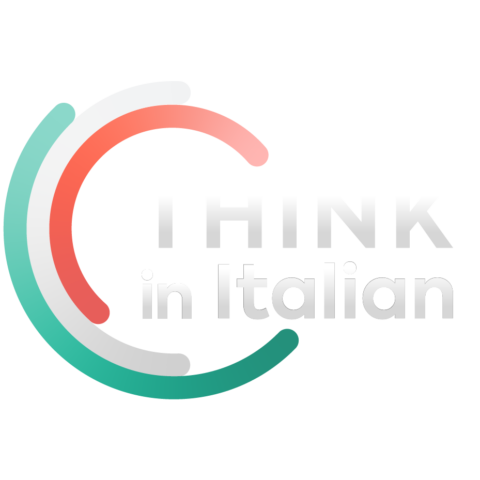 Stop reading, start speaking
Stop translating in your head and start speaking Italian for real with the only audio course that prompt you to speak.
As you may have noticed from the information above, Telecom Italian Mobile or TIM shops and sales points are distributing  the Bold, either with or without contracts.
On the TIM site as at the date of writing, the Bold is shown at a price of €469, but is not available – TIM Comsumer – Blackberry Bold
Additionally, Vodafone Italy also has the Blackberry Bold in stock, although so far I have not seen one in my local Vodafone shop in Via Paolo Sarpi in Milan.  It also appears from the Vodafone Italy site that the Bold is only available to business customers who take out two year contracts or to businessmen who sign up for a specific email contract.
Italy's other mobile provider, TRE also has the Bold 9000, but it only appears to be available when tied to one of several contracts, and this will not interest those hunting for unlocked Bolds to use in their home countries.
When Will More Bold's Hit Italian Shops
Availability of the Blackberry Bold will pick up towards Christmas most probably, and prices may start to come down slightly in the new year, especially when Google's new Android powered smartphone starts to hit European shops, which will probably happen in the first quarter of 2009.  Although Google may have to delay the release of its HTC based Android phone if probelms become apparent after its US launch.
However, it appears that the new Google phone will not be available in unlocked form, so it will not be as appealing to those outside of Italy as the iPhone and Bold handsets.
As to whether the Bold will out sell the iPhone, this is unlikely, as Blackberrys are regarded more as being a work tool than Apple's iPhone, even if the multimedia capabilities of the Bold appear to pitch the unit as an iPhone alternative.  Indeed, for people heavily into mobile email, like me, it probably is.
Those still hunting for unlocked iPhones might like to take a look at my iPhone Availability in Italy for iPhone Hunters post.