My son is making some progress with English but still tends to use Italian as the predominant language.  As I may have mentioned before, he understands English very well, however he continues to demand to see DVD's in Italian.  This is probably because he understands more Italian than English and is not a surprise seeing as he is growing up here in Italy, surrounded by Italian's speaking, well, Italian.
One of the most amusing things is our three year old's reaction to the request 'Speak in English' (Yes, I know child psychologists would shoot me for such a direct approach, but, I am direct), anyway, as I was saying, his reaction is to change 'Papa' to 'Daddy', gesticulate oddly and repeat the Italian sentence omitting any verbs etc and pronouncing the main noun with a distinctive English accent.  The little monkey.  Another technique is for him to mumble something unintelligible, but with what is this funny but unmistakable English accent.  This demonstrates that he is certainly able to differentiate between the two languages, but whether he will end up speaking them both equally well, is another question.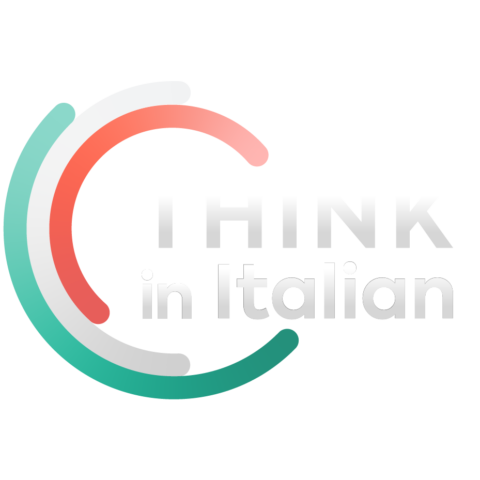 Stop reading, start speaking
Stop translating in your head and start speaking Italian for real with the only audio course that prompt you to speak.
I keep hearing a mixed bag of stories regarding bi-lingual kids.  The latest concerned a 10 year old girl who speaks English (she has an English mother), but cannot write in the language.
The deadline for the development of bi-lingualism is age 12, apparently.  I am past hope, a long way, but my little one still stands a chance.
I will not be content until my son speaks Italian and English equally well, however (pat me on the back child psychos) I don't want to cause him to hate English either.  I'm now asking him of he wants to see his DVD's in English or Italian and he does often ask for English.  Time will tell and a trip back to the UK this year may also enhance Marty's progress – I hope.