If you are planning on visiting Italy in 2018, you will want to know what the best places to visit in italy are. If so, then you will find that a good travel guide will help enormously.
Italy, you see, has no shortage of interesting places to visit. There are the long time favorites like Florence, Rome, Venice and Tuscany but there are also a whole host of other areas worth exploring such as the Le Marche and Basilicata regions.
These new for 2018 travel guides will help you set an interesting itinerary.
At the top of this list is Rick Steves Italy 2018. Rick Steves guides are a favorite of many visitors to Italy. It is easy to understand why. Rick Steves guides offer practical advice to help you get the most out of your trip to Italy. This guide will also help you find good places to eat and you'll find lots of Italy's, many, hidden gems.
Perhaps unsurprisingly, Rick Steves Italy 2018 travel guide is an Amazon.com best seller, or was at the time of writing.
If you go off the beaten path in Italy, then Rick Steves Italian Phrase Book and Dictionary will be handy. While it can be easy to find English speakers in Italy's more popular destinations, as soon as you go off the beaten path, you will find fewer English speakers, so knowing a little of the local lingo can help a lot. Taking Italian classes before you visit Italy is not a bad idea.
Next up in this list of travel guides that will help you find the best places to visit in Italy is Fodor's Essential Italy 2018. A long time favorite with travellers, Fodor's Guides will also help ensure your trip to Italy is memorable.
The 2018 guide includes features on the Sistine Chapel Ceiling, Naples-style Pizza, Tuscan Wine, the Cinque Terre, Milan's Duomo, and Venice's Grand Canal. Like Rick Steves guide, Fodor's Essential Italy will also help you find Italy's hidden secrets and plenty of places to eat. Don't miss out on Italy's amazing food and wine, it's all part of the Italy experience.
With it's lovely illustrations, the 2018 version of DK Eyewitness Travel Guide Italy is another guide that will help you explore Italy. With nearly 700 pages, this guide is bound to point you in some interesting directions.
Travellers to Italy will find this guide's tips and suggestions really useful and it can be used as a companion guide to others listed here. Second opinions are always worth having, so you may find two guides are better than one.
No list of travel guides would be complete without a Lonely Planet guide. Of course there's the Lonely Planet Italy guide.
The 2018 guide is hot off the press seeing as it came out in February this year. I've always been a fan of Lonely Planet guides. I like their practical approach and useful tips for travellers of all budgets.
Lonely Planet Guides tend to be popular with younger travellers but they can be handy for travellers of all ages.
The print size may be a problem for older readers. If this is the case – you are over 50 maybe – then the Kindle edition may be worth getting so you can make the print bigger. The disadvantage of Kindles is that the best reading experience is offered by black and white devices. But if you want color, there's always Kindle Fire tablets or something like the compact iPad Mini.
Another long time favorite with travellers looking to find the best places to visit in Italy are Frommer's guides. One of the guide's authors, Stephen Keeling, has a degree in history from the United Kingdom's Oxford university. This bodes well for a guide to a country as steeped in history as Italy is.
The 2018 version of Frommer's Italy 2018 is crammed full of cultural information and offers lots of honest recommendations on where to go and what to see.
For travellers who want to focus more specifically on the best places to visit in Italy, there are travel guides for this too. Sicily is well worth exploring and the DK Eyewitness Travel Guide Sicily will help you uncover the island's many treasures.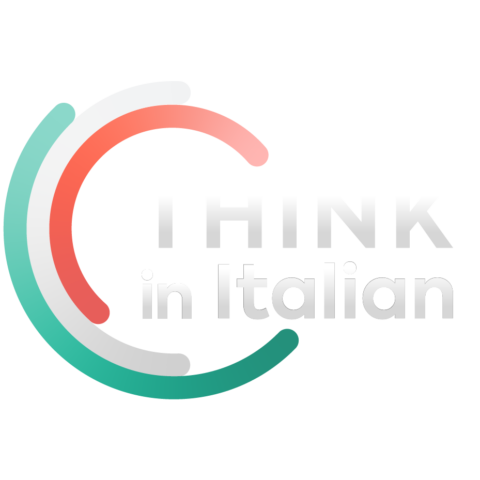 Stop reading, start speaking
Stop translating in your head and start speaking Italian for real with the only audio course that prompt you to speak.
One of the headline destinations for visitors to Italy is the capital: Rome.
Steeped in history, Roman era ruins can be found all around the eternal city's center. They are spectacular, as I know from my own trips to Rome. There are also the treasures of the Vatican Museum which are not to be missed.
Eating out in Rome is also a pleasure, as it is all over Italy. To find authentic Italian cuisine, a guide is essential. A little internet research can help a lot too.
If you are planning to visit Rome, then Rick Steves Rome 2018 should be on your list of travel guides. It's a best seller on Amazon. 
Another guide for visitors to Rome, especially foodies, but not only, is the Rome Restaurant Guide 2018: Best Rated Restaurants in Rome. This guide includes listings to 500 restaurants, bars and cafés. It should help even the most hunger of visitors find somewhere to go to sample the local cuisine. There's also another guide in the same series about where to eat in Milan. More on that a little later on.
[contextly_auto_sidebar]After Rome, a tour of Tuscany with a visit to fabulous Florence may well be on your itinerary. If so, then the Tuscany for the Shameless Hedonist 2018: Florence and Tuscany Travel Guide 2018 may be just what you are looking for. This guide will help you find Tuscany's top festivals and events, authentic shops and Italian fashion outlets, luxurious spas, the best beaches, thermal springs, lakes and hikes.
You'll also discover where to rent a Ferrari and which wine tours are worth taking plus much, much more. This guide is a little different from traditional guides and could turn your trip to Tuscany into a real adventure.
Milan has established itself as one of the best places to visit in Italy. This is no real surprise as aside from plenty of sights to be seen, such as Milan's spectacular Duomo cathedral and castle. There's lots to see and do in this lively city.
Time your visit right and you'll find some interesting events too. From the 17th to the 22nd of April, 2018, there's Design Week which is a must for all design fans.
There are interesting art exhibitions all year round and Opera fans can head for the world renown La Scala.
Milan is also a shoppers paradise especially for fashion lovers.
Come later on in the year and there's the Oh Bei Oh Bei Christmas fair. While in Milan, you will want to try Italian food so a copy of the Milan Restaurant Guide 2018 will come in useful. This guide will help you find 500 restaurants, bars and cafés all round the city.
Milan also makes an excellent hub from which to explore Italy's lovely lakes such as Lake Como, Maggiore and the lesser known Lake Orta.
For those who would like to explore Italy on foot, you will find 10 guides to walking in Italy in this post: Walking in Italy – Ten Popular Guides.
Discover the Best Places to Visit in Italy by Boat
Last but by no means least in this guide to 2018 Italy travel guides is the Adlard Coles Book of Mediterranean Cruising. It is not out until April this year but for those exploring the Mediterranean by boat, this will be useful.
Author Rod Heikell has cruised the coasts and islands of the Med for over 40 years so he knows lots about where to go and what to see.
Seeing Italy from the sea adds a whole new dimension to a visit to this beautiful country. Using this guide with one of the others mentioned here will help you get the most out of exploring Italy's coastal areas. There's also Adlard'a Italian Waters Pilot but seeing as it's a 2015 edition, it will not be as up to date as it could be.
There you go, plenty of guides to help you find the best places to visit in Italy in 2018. Enjoy your trip here and remember to get off the beaten path!