The scandal centred around call-girls, and one call-girl in particular, Patrizia D'Addario, is continuing to dog Italy's prime minister.

Attempts to scare the Italian press into not covering events and accusations have had some effect, in that one leading journalist, Dino Boffo, the editor of Vatican publication Avvenire, decided to resign after what many suspect was a Berlusconi instigated counter-attack.  Well, the offensive against a journalist who had spoken ill of Italy's premier was launched via a Berlusconi family newspaper, Il Giornale, so it is not a huge surprise that people think Berlusconi pulled a few strings.
One victory does not mean that the war is won though.  Indeed, Berlusconi needs to win on several fronts.  While the resignation of the editor represents one victory, there are some indications that other aspects that the war of Italy's number one politician is waging against his opponents  is floundering.
Here are some of the fronts which Berlusconi is trying to defend himself against.
The Patrizia D'Addario Front in Europe
Call girl Patrizia D'Addario who allegedly passed some time with Italy's prime minister, in return, or so she would have us believe, for compensation, is in great demand in Switzerland, Spain and even has a few interviews lined up in France.  Yes, the press outside of Italy is lapping up her claims.
In Italy though, Patrizia D'Addario's claims have received scant coverage.  Again, one imagines, a certain person who is reported to control around 80% of Italy's media may well have used his power and influence to keep press coverage of the D'Addariogate affair to a minimum.
Furthermore, and despite the fact that the stable door is now wide open, what with the D'Addario chatterbox horse rampaging its way around Europe, Berlusconi has made an attempt to silence the Dior and Dolce and Gabbana clad ex-call girl (Yes, the papers in Italy now bill her as a former call-girl).  According to a public statement made by Berlusconi, D'Addario is likely to face at least 18 years in an Italian prison for telling all.
The threat of doing time does not seem to have put D'Addario off.  Far from it.  D'Addario has had a lawyer to protect her back for quite some time.
The battle on this front has yet to be brought to a conclusion, but Italy's name continues to be blackened as a result, which is sad.
The Freedom of the Press Front
The reason for the silence of the Italian press on D'Addariogate could also explain why more than 300,000 signatures have been collected as a result of a protect the freedom of the press appeal which was launched after Berlusconi sued Italy's La Repubblica newspaper over the paper's coverage of his affairs.
This battle is still in the offing, yet Berlusconi has already responded by claiming that press freedom is not a problem in Italy, and that the press in Italy suffers from grossly inaccurate reporting.  300,000 soldiers do not appear to agree with this assessment though.
Those who wish to read a little more about the La Repubblica freedom of the press in Italy campaign can go here: Appeal by three Jurists – in English
Gianfranco Fini
The Bari Front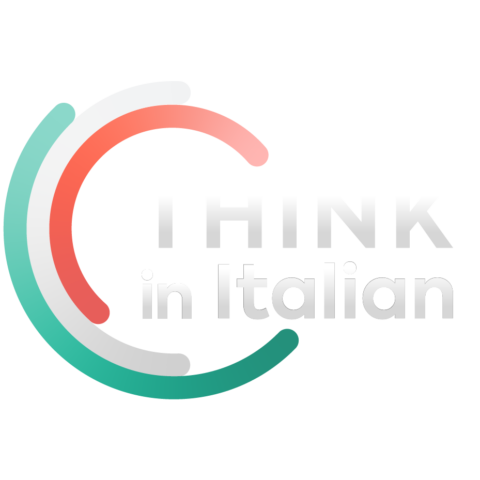 Stop reading, start speaking
Stop translating in your head and start speaking Italian for real with the only audio course that prompt you to speak.
Damage limitation exercises are being undertaken by Berlusconi's men in other areas of his domain.
One example of this is the recent and very public announcement by a newly appointed prosecutor in Bari – where investigations were being carried out into an entrepreneur who allegedly specialised in obtaining girls and cocaine for certain parties – that Italy's prime minister was not under investigation for any wrongdoing.  It certainly looks as though the appointment of this new prosecutor was intended to take some of the heat of Silvio Berlusconi.  That was what this here blogger thought anyway.
Yet Berlusconi, despite looking somewhat nervous during public appearances, seems as though he is going to do his best to weather the storm, and claimed recently that he was the best prime minister Italy has had in the last 150 years.  His popularity ratings do not look as though they are diminishing either.
This battle on the Bari front may have been won, but the rest of the war is still far from over.
The Home Front
Behind doors which were once closed, but are now starting to open, others, including Berlusconi's number two in the Italian government, Gianfranco Fini, have started to become more openly critical of their leader.  Perhaps they are sensing that Berlusconi's days are numbered.  Various claims have appeared in the Italian newspapers along the lines that the Berlusconi era has come to an end, not, as you might expect the words 'is coming to an end'.  The choice of tense is interesting and significant.
The home front battle is raging, and may produce interesting results.  I can't help thinking of a certain Roman emperor who came to a sticky end many moons past.
Gianfranco Fini is regarded as being about the only Italian politician who could step into Berlusconi's shoes.  Fini would not mind wearing such shoes either.
The Vatican Front
Some in Italy regarded the Avvenire affair as being the beginning of the end for Berlusconi, as by going up against the Vatican, albeit indirectly, Italy's prime minister is playing a very dangerous game.  The Vatican is immensely powerful in Italy, and can wield such power to bring Italian governments tumbling down, which is something former Italian prime minister Romano Prodi knows something about.
Despite claims by Berlusconi that his government is still getting on fine with the Vatican, others are not convinced.  The Vatican may well be laying an ambush.
The Foreign Press Front
Beyond Italy's borders, and in addition to the call girl, sorry, ex-call girl media star Patrizia D'Addario, the foreign press continues to write about Berlusconi's activities and expresses surprise at how he has managed to cling onto power.  This is despite loosely veiled threats from Berlusconi that he will sue foreign news organisations for continuing to write nonsense about him.
This pressing battle continues, and Italy's embattled newspaper, La Repubblica is still producing daily reports on how the situation in Italy is viewed from abroad.  Italy's image continues to be tarnished.
There you have it, a summary of Berlusconi's battles.  Apologies if I've missed something, there is such a lot going on that this is likely.  Corrections gratefully received.
As to how this war of words and legal eagles will turn out.  Very difficult to know – but it's going to be interesting to follow its progress!
Source:
Reuters 10 September 2009: Berlusconi says he is best leader in Italy's history