OK, so he never really went away, although it looked as if his government was about to crumble for a few weeks or so.  Then he managed to win a couple of confidence votes in Italy's upper and lower houses of parliament, and came back with a vengeance, even if the his government's majority is looking flimsy, at least in Italy's lower house.
Despite warnings from his former colleague, Gianfranco Fini, probably buoyed up by confidence inspiring confidence votes, Berlusconi seems as intent as ever on forcing through some form of legislation which will keep him out of court.
Yesterday, during what looked to some to be a warm up for 'yet to be announced but possibly imminent' elections, Berlusconi reiterated an off the cuff comment made on his birthday to a group of young fans that Italy's judiciary is out to 'eliminate' him.  Mr Berlusconi certainly seems to have it in for Italy's judges.  Indeed, his is so utterly convinced that Italy's judges are sponsored by Italy's left that he wants to set up an official commission to investigate Italy's judiciary.  This must be something of a first for a western democracy.  It's not often that a country's prime minister deems it necessary to take his country's legal system to court.
All well as his old enemies the dastardly judges, super Silvio laid into others who dare to criticise his wisdom – not just Italy's judiciary which is supposedly at the beck and call of certain politicians on Italy left, but all the others two.
He lined the heretics up and knocked them down one by one, while still claiming to enjoy a popularity rating of 60%, which is at odds with a recent poll result, admittedly commissioned by the lefty Italian newspaper, La Repubblica, which put Berlusconi's popularity at 39%, quite well down on the 48% level at the start of 2010, and a mile away from 60%.
Now to who was tongue lashed by Silvio yesterday.
The New Naples Rubbish Crisis – Blame the Lefty Mayor
Piles of rubbish are starting to appear on the streets of Naples once more, after Berlusconi triumphantly brought the previous episode to a conclusion.  Who is to blame for the resurgence of trash in Naples?  Why Naple's left wing mayor – Rosa Russo Jervolino – whose left wing administration has managed Naples so poorly that the trash troubles have flared up once more.
Antonio di Pietro
Di Pietro is an outspoken arch-enemy of Berlusconi's, and the make matters worse, Di Pietro was once a judge.  Di Pietro came up with the accusation that Berlusconi was 'raping democracy' in Italy.  Unsurprisingly such a comment garnered more than a little press attention, and stoked Berlusconi's enemies fires, much to Italy's sprightly 74 year old prime ministers disdain.
Beppe Grillo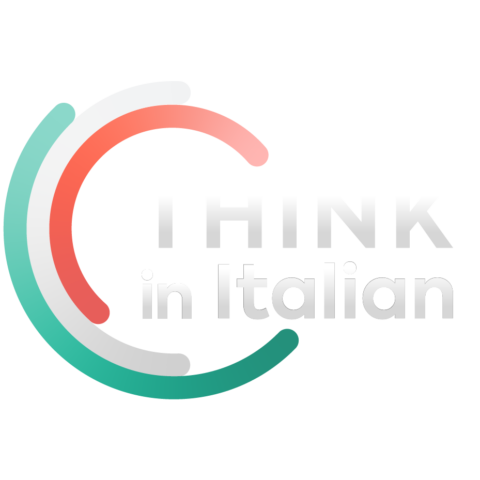 Stop reading, start speaking
Stop translating in your head and start speaking Italian for real with the only audio course that prompt you to speak.
Grillo is managing to rattle Berlusconi's cage – which is some achievement for Grillo who is basically a stand up comic.  But Grillo is leading a movement against Berlusconi, and, it has to be said, most of Italy's politicians.  Berlusconi does not seem to find what Grillo says all that humorous.  Which is odd really, seeing as Berlusconi himself is not about making the odd 'humerous' comment at the expense of those who oppose him.  Well, it's always different when the shoe is on the other foot.
Incidentally, last Saturday there was another No-Berlusconi day march in Rome, but it received scant coverage in Italy's media.
Nichi Vendola
Something of a rising star on Italy's left, the leader of Italy's Puglia region Nichi (pronounced 'Nicky') Vendola is afraid of publicly criticising Silvio Berlusconi.  Vendola is a dyed in the wool 100% commie too, and the popularly of this commie from the south must gall Silvio who remembered to name Vendola during his castle speech.
The Mafia
Berlusconi likes trumpeting his government's crack down on the mafia.  He does have good reason, seeing as some 6,500 supposed mafia members have been rounded up by Berlusconi governments.  Berlusconi mentioned that around 16 billion Euros worth of mafia assets had been seized too.
What is odd, though, is that Berlusconi never seem to bad mouth his associate Dell'Utri who has been prosecuted of mafia association, and Berlusconi seems to remain remarkably silent on the murder of anti-mafia judges Falconi and Borsellino.  And Berlusconi did not, reportedly, show any public support for the family of a mayor in the south of Italy who was allegedly assassinated by mafia types.
I know there are people who believe the mafia round-up in Italy is nothing more than a sham, but, of course, this is virtually impossible to prove.
The List of Enemies Grows by the Day
For a prime minister who wants to be loved by his population, Berlusconi certainly seems to be amassing enemies.  The question is why?  If he really is such a nice guy, why does he seem to be attracting criticism right, left and centre?  Even the Vatican had a go at Berlusconi over one of his innocent quips.
There are lessons to be learned
Billionaires with legal problems tend to attract a good few does of envy as well as criticism (Ex-Microsoft supremo Bill Gates knows a little about this), and fending off all the accusations makes it difficult to govern a country – especially one as complex and corrupt as Italy.  What Italy corrupt?  Well it must be.  Italy's judiciary has laid charges of corruption against Berlusconi, whereas Berlusconi is now accusing Italy's judiciary of being corrupt.  This means the whole land must be as rotten as a 100 year old egg, does it not?
Berlusconi would like to have everyone believe he's as infallible as the Pope.  The trouble is that not everyone is of this opinion – up to and including Berlusconi's former number two.
What will happen next?  Well, Berlusconi will try to force through immunity legislation for himself before a case of his comes up in court, in December, I believe.  Fini will put his foot down and refuse to vote with the government.  Then it will be election time, most probably in spring 2011, as I believe I have already commented on this here blog from Italy about Italy.