While Silvio Berlusconi himself has not confirmed it, one of his most ardent supporters Daniela Santanchè announced today that her leader would not opt for house arrest, nor would he accept community service – instead, she claimed, Berlusconi will go to prison.
Whether the tanned supremo turned politician and convicted tax evader will actually end up in some jail in Italy to serve the one year prison sentence he faces remains to be seen. Even if Italy does not jail the over 70s, there have been cases of the 0ver 70s in Italy being put in prison before, so Berlusconi doing a stint behind bars may still happen.
Meanwhile the attempts to blackmail Italy into saving Silvio Berlusconi's political career proceed albeit in a more low key fashion than in the day immediately after Berlusconi's conviction. Helping their leader avoid spending time in prison, despite claims to the contrary, is a major priority for his party.
Yesterday in the summer heat of Rome, from an unauthorized stage, Berlusconi addressed a number of his fans.
Supposedly, 500 buses from all over Italy were to have transported around 25,000 to Berlusconi's doorstep in Rome. In the event, only around 3,000 turned up to hear Berlusconi speak. His PdL party is claiming that the crowd was as big as 25,000. This seems unlikely. I saw the speech on television and the capacity of the piazza in front of Berlusconi's Rome house is around 1,500. It was full to capacity, but the overflow did not amount to well over 20,000 people. Popular support for Berlusconi does seem to be waning.
Emotional Speech
During was what was an emotional speech in which he was moved to tears, Berlusconi told his fans he is innocent, that he was not going to stand down – thus scotching rumors that his daughter Marina was on the point of taking over from him. As well as protesting his innocence, Berlusconi carried out his usual attack on Italy's politicized magistrates and judiciary. Some, including this Italy watcher, have wondered whether Berlusconi's speech may have constituted contempt of court.
Berlusconi also said he was unhappy with many papers labeling him as a delinquent and convict, even if this is in line with the findings of Italy's courts.
The convicted billionaire claimed that Italy's government must continue and this has been taken to mean that, for now, and in stark contrast to last week's post tax fraud conviction shenanigans, his PdL party won't provoke a crisis and precipitate Italy into elections.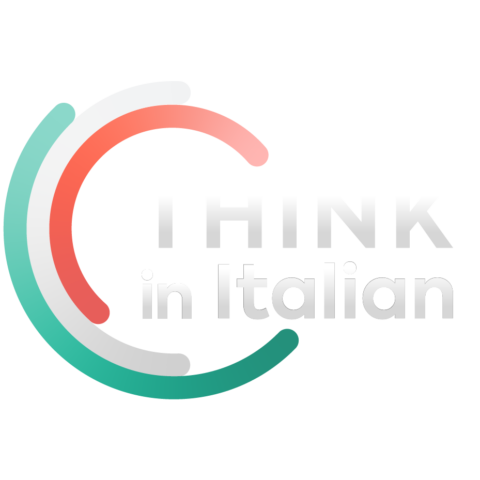 Stop reading, start speaking
Stop translating in your head and start speaking Italian for real with the only audio course that prompt you to speak.
It has to be said that Berlusconi's promises don't hold much water, and that unless something is done to save him from his sentence and his political career, there is a very real possibility that his party will topple Italy's current, rather unstable, grand coalition government.
Pardon Berlusconi
Talk of pardoning Berlusconi appears to have been shelved for now because before this can be done, he has to accept he's guilty. This, he will not do.
Instead of a pardon, Italy might cook up, yet another, custom law to save Berlusconi in return for his party not causing chaos. A law to protect Berlusconi may be slipped into reforms to Italy's justice system – which is something his party is angling for in return for not crippling the current government.
There seems to be a chance Berlusconi may not be declared ineligible to stand for reelection on account of his last week's tax fraud conviction. Berlusconi's people are attempting to argue that ineligibility laws cannot be applied to him. This has not yet been confirmed, nor denied.
Perhaps because of the dubious value of Berlusconi's promises in terms of his assurance his party will continue to support the government, Italy's President Napolitano is said to be examining Berlusconi's tax fraud conviction. The blackmail attempt is bearing fruit.
Everything is up in the air. Italy is at the mercy of Silvio Berlusconi and he will not pardon the Boot for prosecuting him.
Italy does not know whether its government will survive the Berlusconi blackmail attempt, nor does it really know whether Berlusconi will end up behind bars, whether he wants to, or not. Those outside Italy find it hard to understand why he isn't in jail now.
Watch this space.