As you may be aware, the generally tumultuous world of Italian politics is in turmoil.  The Berlusconi government is teetering on the brink of collapse, but what is really surprising, is that this collapse was sparked from the inside.
Well, I'm on a short holiday, but cannot resist keeping a weather eye on the split in Italy's government.  It's fascinating to watch each attack and counter-attack being launched by what once were former allies, even if the attacks on Berlusconi are not revealing anything new.
It was former Berlusconi number two, Gianfranco Fini who broke away from his boss.  Fini even formed a new 'party within a party'.  Silvio Berlusconi, who is not at all content with Fini's betrayal, has ordered his hyenas to target rebel leader Fini.  Unsurprisingly, the Berlusconi family paper has launched an attack on Fini in an attempt to bring him down.
Fini and his band of merry men and women, to counter the attack on Fini, has started asking the kind of questions one would have expected Italy's opposition parties to have asked whilst warming up for a general election.
Old Unanswered Questions
Questions like:  How exactly did you acquire your big flash Arcore house, Silvio? And just for good measure, Fini's folk have thrown in a reference to a mafia member who worked on Silvio Berlusconi's Arcore estate.  This member of cosa nostra and 'Stable keeper of Arcore', Vittorio Mangano is now no more, but has been idolised by close Berlusconi associate, one Marcello Dell'Utri.
To further salt the wounds, the Fini gang has brought up the fact that Berlusconi is no stranger to legal tangles.  That this is true is nothing new.  Strangely, on the run up to the elections which brought Berlusconi back to power for a third term, Italy's opposition parties stayed quiet on this thorny issue.  Or perhaps it was Berlusconi's vice like grip on Italy's media which meant that even if things were said, nobody in Italy was able to hear them, bar, that this, the enlightened few who know how to use the www, and know where to look.
Old Mud
The really odd thing in this tit for tat mud slinging, which was to be expected, is the use of an awful lot of old mud.  Indeed, the Fini camp does not have to dig at all to find awkward questions for Berlusconi.  A quick visit to Wikipedia is all that is needed to find information on a whole host of questions hanging over Berlusconi's affairs.  Questions which have remained unanswered for many years.
These questions provide Fini with an enormous amount of leverage, and he can severely muddy the image of Berlusconi in the eyes of Italy's voters.  Berlusconi must know this, and must have known this before he divorced Fini.  On the other hand, Fini must have known that splitting from Berlusconi had its risks, but that on balance, Fini knew he had fewer closet skeletons than his now ex-chum Berlusconi.
Mud for Fini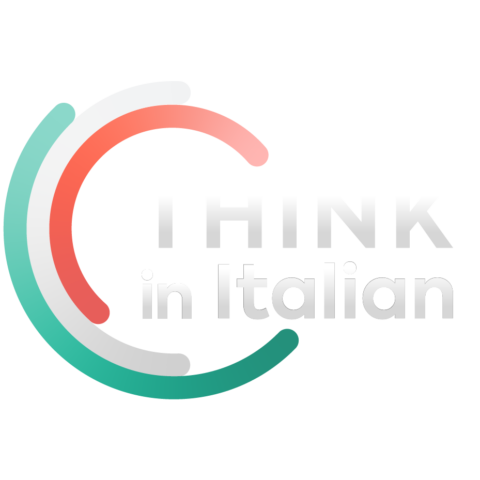 Stop reading, start speaking
Stop translating in your head and start speaking Italian for real with the only audio course that prompt you to speak.
There is something which might come out regarding Fini.  It concerns Genoa and the violent G8 proceedings way back in 2001.  So far though, no mention of this has been made by Berlusconi's people.  It is possible that this is being kept back for the moment, but, it is also likely that Fini, before acting, if indeed he did, got approval in writing, in triplicate from his, er, former boss.
If the latter scenario is the case, then this potentially sticky piece of mud can never be thrown.
More Mud for Berlusconi
Certainly, there are many more questions surrounding the dubious actions of Silvio than there are regarding Fini's escapades.  Or so it would seem.
Berlusconi's hyenas will be digging at double speed in an attempt to find something to muddy Fini's image.  Of this, one can be sure.  But, prior to latching on to Fini, the hyenas need to be a little wary, considering carefully just what might be fired back in their master's direction.
Fini is, to an extent, spolit for choice.  In fact, Fini has already been cooking.
A dossier listing Silvio Berlusconi's offshore connections has been compiled by Fini's band and is to be released, possibly, maybe, to Italy's press.
Things were starting to become very interesting indeed in this battle.  So interesting, in fact, that someone has waved an olive branch – none other than, apparently, Nicolo Ghedini, Italian MP and head of Berlusconi's legal team.
Why should Ghedini bother trying to smoke the pipe of peace with Fini?  Well, he too must be aware that if Fini pushes too hard, it is Berlusconi, not Fini who will end up all splattered in mud.
The war is not over yet.  Far from it, but a sort of truce is in the cards