In Saturday's special holiday press conference, a sombre looking Silvio Berlusconi announced that Italy was to tackle the 'forces of evil', which everyone has assumed to be a euphemism for Italy's various bands of organised criminals, better known the world over as the
mafia
.
This is a very curious move on Berlusconi's part, especially seeing as there are more than a few people in Italy who think mafia money played a part in Silvio's rise to power and fame.  However his declaration would appear to refute such supposition.  Nobody has really been able to prove Berlusconi has links to organised crime anyway.
However, 'mafia' is a term which is used in Italy to refer not only to those godfather led gangs down in Sicily, but also to informal little groups of power mongers who get together and use their weight and influence to, er, maintain their weight and influence, and considerable incomes.  At times, the organised crime mafia and the cartel type mafia are one and the same, or there is a strong overlap, at least.  Other times though, the cartel mafia which is not the mafia in the traditional sense, is not connected to organised crime, even if one could argue that both the drug and arms running mafia and the businessmen mafia are really both forms of organised crime.
Lurking behind Berlusconi's surprising announcement concerning a clamp down on organised crime, there is, one suspects, more than meets the eye.
The, Italian, Cynics Point of View
The more cynical in Italy may label Berlusconi's willingness to devote resources to dealing with one of Italy's oldest, and stickiest of problems, as being merely a diversionary tactic.  One designed to shift the Italian people's attention away from Italy's prime minister's various personal problems and scandals which revolve around suspect liaisons with young Italian ladies, raunchy parties in Sardinia, an alleged encounter with a call girl, and the pending divorce from his wife.  Yes, Berlusconi has a lot on his plate in this steamy summer in Italy.
Berlusconi's Redirects the Fire
Some of the heat on Italy's tanned supremo was taken away by investigations which took place into the fiddling of contracts in Italy's health service sector down in Bari in southern Italy.  Inquiries led to allegations of illicit party funding in connection with a number of Italy's centre-left opposition parties.
The Barigate situation, let's call it, appeared to be instigated in an attempt to shut Berlusconi's left leaning opposition up by making the point that they really were no better than him (he does have a point).  It would be no surprise to learn that Berlusconi has a quite a few dossiers full of juicy information which can be plucked from a hat when the time is right.  The only surprise is that, so far, only one of these muddy cards has been thrown onto the table.
There is also the distinct possibility that those who are not big Berlusconi fans have similar files crammed with succulent morsels which too can be revealed at opportune moments. Though one cannot be sure, one suspects that many of Berlusconi's current troubles arose as a result of someone having extracted a few choice pieces of information from some dossier or other and then passed them into the hands of the sections of Italy's press (read La Repubblica) which are not known for being supporters of Italy's current prime minister.  The Barigate move on Berlusconi's part was a possible reaction to this.
Pushed By Bossi
Now, Berlusconi in the face of various rumours  that suggest pending betrayal from within his own ranks, as reported in Italy's press, is attempting to win back much needed support by stating that Italy is to battle its 'forces of evil' better known as the mafia.  The likes of Northern League prime movers Umberto Bossi and interior minister Roberto Maroni may well have been behind Berlusconi's surprise declaration.  Someone probably flung an ultimatum at someone else.  In Italy anybody who is worth his salt has something on his, or her, enemies.  Here is an example: The Pirelli and Telecom Italia Mafia Godfather, which I wrote about in July 2008 (not sure how the story ended though – probably still in Italy's courts).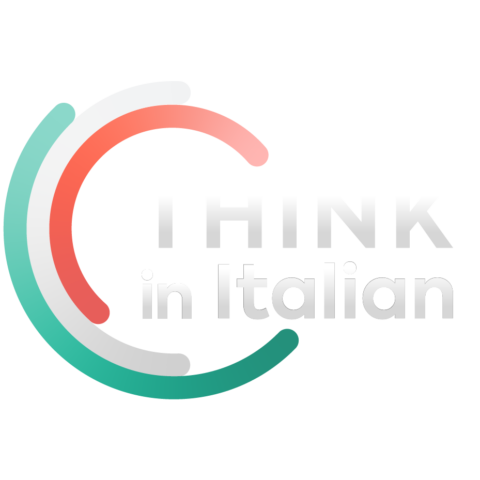 Stop reading, start speaking
Stop translating in your head and start speaking Italian for real with the only audio course that prompt you to speak.
Technically, the announcement regarding a forthcoming anti-organised crime campaign should have come from Italy's  interior minister, Maroni.  Maroni, though, who was also at the same press conference, did not seem to be at all put out by Berlusconi effectively removing the wind from the Northern League's sails.
Minister Maroni will be pretty happy, as he's been battling the mafia quite successfully ever since he took up a place in Berlusconi's government.
Mafia Clamp Down Details in September
As to the details of the forthcoming intensification in Italy's efforts to clamp down on its ugly problem, they will be revealed in September when everyone on Italy is slumped in front od their televisions after their holidays.
Italy's mafia machine will not take kindly to any direct interference, and crusading Maroni would do well to watch his back, and his front for that matter.  Then there is the matter of Italy's prisons which are full to bursting.  Heck knows where the 'forces of evil' will end up being put.  There is always Silvio's pad in Sardinia, though – seeing as the parties are now over.
Will Italy finally manage to sort out this age old mafia pickle?  This remains to be seen, but if it does, Berlusconi could well earn himself a, favourable, place in Italy's history books.
Sources:
Il Corriere della Sera, 15 August, 2009: in Italian – Berlusconi: via al piano anti-criminalità – Berlusconi: go ahead given to the anti-crime plan
Il Corriere della Sera, 30 July, 2009: In Italian – Centrosinistra e appalti, blitz dei pm a Bari – Centre left and tenders, magistrates' blitz in Bari