Italy's regional election results are in.  Silvio Berlusconi and his ally, Umberto Bossi have cause for celebration.  Italy's right led by inimitable Mr Media Berlusconi has claimed a victory which in times of hardship, and in the face of endless sleaze and corruption scandals, has surprised some in Italy.
The key Italian regions of Piedmont and Latium went to Italy's right, leaving the battered left nursing two open wounds, and wondering what the heck happened.
In part, Berlusconi's vice like grip in Italy's media, combined with his media manipulation talents have contributed towards his leaving Italy's left in his wake.  But Italy's left must share some of the blame.  The main left wing party, the centre-left PD Democratic Party, is led by the rather grey and dull Bersani.  In keeping with his own persona, Bersani fielded candidates which were equally dull, or at least, were perceived as being so.  The left does not have a great reputation in Italy, and Italians may well suspect that opening their arms to the left once more will result in Italy returning to the kind of revolving door politics which characterised the country since the end of the Second World War.
You've got to hand it to Silvio, love him or hate him.
Supreme Silvio
Berlusconi is the only Italian politician who has managed to keep an Italian government in power for considerably longer than a year.  Maybe by giving Berlusconi their vote, Italians are hoping that the stability he is able to bring will transform Italy for the better.  On the other hand, it does look as though in the hands of Berlusconi, Italy is falling back to the period in the mid-90s when the country was rocked by the huge corruption scandal and the nationwide "mani pulite" investigations.  Only this time round, Italy's power mongers know which traps to avoid, and "reforms" to Italy's judiciary should help keep irritating investigators off the backs of those who employ somewhat illicit methods.
Vendola's Miracle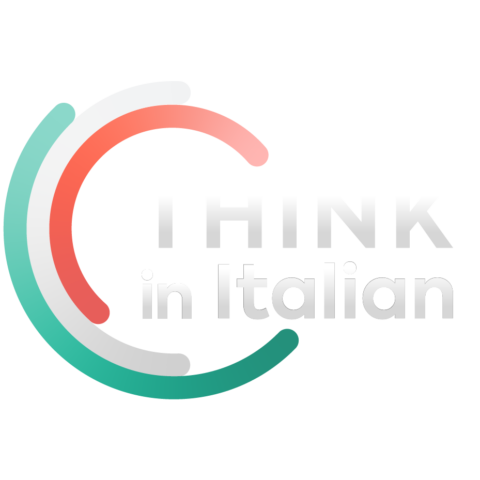 Stop reading, start speaking
Stop translating in your head and start speaking Italian for real with the only audio course that prompt you to speak.
Still, despite an outlook which some Italians may regard as being dull as a wet weekend in Weston-Super-Mare, a ray of light has penetrated the seemingly overcast sky.  Down in the Italian region of Puglia, the victory of left winger, and a communist to boot, Nichi Vendola, has rocked the boat of Italy's traditionally dilatory, grey, and watery, left.  To some, Vendola's victory is nothing short of a miracle, coming, as it has in the face of the very anti-communist Berlusconi.  And Vendola is gay, a fact which adds to the miraculous nature of Vendola's triumph in Italy's south with its notoriously traditional values.
But the real reason why Vendola is a winner, is that he is honest, and has detached himself from the rest of Italy's left.  He represents something new, and is someone who provides people with hope, as all political leaders should do.  The rest of Italy's left should take note, for unless they buck up their ideas, become more decisive, and present new, credible candidates, they will never make any headway against Mr Media.  Berlusconi has managed to give the impression that his government is different from the traditional crowd, and this has done him no harm in terms of votes.  Of course, his grip on Italy's media has helped enormously, but instead of regarding this as an obstacle, as with all problems, it should be looked at as an opportunity.
A Comics Progress
Beppe Grillo, the Italian comic turned political activist, used the Berlusconi tactic as an opportunity.  The comic, who works with the web, as well as standing up in Italian piazzas, fielded candidates in the current elections, and they have made headway. Why? Because they are new and different.  Even the Italian Values party led by the man with less than perfect oratory skills, Antonio Di Pietro, has done OK.  By the time Italy faces its next general elections, Grillo and Di Pietro may well end up stealing the thunder from the dreary Mr Bersani and his lack lustre left.  By the way, 1 in 3 Italians did not bother voting in these elections.  The same old, same old, is so uninspiring.
In the meantime, some predictions: Berlusconi will continue to angle for absolute power, Italy will become more corrupt, and the country's Constitutional Court will have plenty of work on its hands, provided that it is not abolished!
Still, in difficult times, as the English saying goes, "when the going gets tough,…"  I'm sure you know the rest.
RAI News 24: Il voto nelle analisi dei quotidiani – The Vote Analysed by [Italy's] Dailies – in Italian
Vendola photo by Giovanni Dall'Orto.