The headline in today's edition of Libero, a centre-right Italian newspaper, is Tesi: Silvio Pedofilo – Thesis: Silvio Paedophile.
The paper, which is pro-Berlusconi, was expressing its indignation over the insinuation made in Annozero, a political chat show on Italian television .
Michele Santoro, who hosts this chat show, has never been a great Berlusconi fan, it has to be said.
Last night, Santoro, ably assisted by another anti-Berlusconi ally, in the form of author, Marco Travaglio, left certain people with the impression, that the picture being painted of Silvio Berlusconi was that of his being a paedophile.
Funnily enough, I was waiting for such a supposition to break the surface of the Italian media sea, and now, it has.
Certain Insinuations
Laced with images of a semi-clad Noemi Letizia, the girl whose 18th birthday party Berlusconi attended last weekend, the Santoro show, which featured an actress taking the part of Berlusconi's wife, Veronica Lario, and repeating Lario's words, has sparked controversy in Italy.
Santoro is something of an expert at stirring up the mud, and is often in the news after one of the episodes of his chat show.
Another anti-Silvio, one Emma Bonino, a leading member of Italy's radical party accused Berlusconi of 'problems with women' and 'sexual obsession'.  I saw part of the chat show, and Bonino was trying to talk over Berlusconi Minister, and lawyer, Marco Ghedini, who was also present.  Yes, sparks did fly, and it was loosely implied by the show that perhaps Berlusconi had had an improper relationship with an under age girl.  There was no proof of this though, but the speculation may be worrying the Berlusconi camp, who will surely be looking under stones to ensure that no nasty worms come to light.
Watch the Berlusconi Lario Divorce Hearings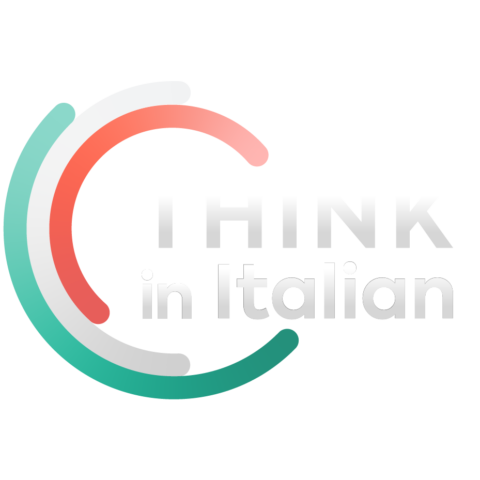 Stop reading, start speaking
Stop translating in your head and start speaking Italian for real with the only audio course that prompt you to speak.
Whether Lario and her lawyer actually have proof of Berlusconi's relationships with young girls; hence, possibly, Lario's curious statement, which I mentioned in this week's post entitled Berlusconi's Minors, incidentally; is another question entirely.
If the forthcoming separation and then divorce proceedings run incredibly smoothly, then one might draw the conclusion that Lario had enough on Berlusconi to, if not bring him down, seriously embarrass him.  One can only speculate as to what is going on frenetically behind the scenes, as crisis management strategies are put to the test by Berlusconi's people.
Berlusconi Largely Unscathed
Still, so far, Berlusconi's attempts to play the injured party, and to laugh the incident off, have gone rather well, and his popularity remains largely unscathed.  Berlusconi did manage to offend the Finnish population with one of his recent gags, but the laments of little Finland are unlikely to bother Berlusconi, or the Italian population.
The saga continues, but whether anything truly damaging to Berlusconi will emerge, is anyone's guess.  The matter is not over yet, and Berlusconi's enemies will be doing their best to unleash as many potentially damaging punches as possible, in the (vain?) hope of beating Silvio into submission.
Sooner or later, and as soon as he feels safe, Berlusconi will launch a counter attack.  Or, in the meantime, he may let his tongue become carried away, as sometimes happens when he is facing showers of criticism.  In this case, the comments he will make are likely to be revealing in themselves.
This is a fight which will go to the last round, but in this boxing match, the Queensberry rules are unlikely to be respected.  And southpaws are always dangerous, as Silvio will know.
Sources:
L'Occidentale – 8th May 2009:  L'ultima truffa di Santoro? "Vendere" un Berlusconi ai limiti della pedofilia – The Latest Santoro Trick? 'Selling' Berlusconi as sailing close to the limits of paedophilia -article in Italian.
Corriera Della Sera – 7th May 2009: Berlusconi e le chiese finlandesi – Berlusconi and the Finnish churches – in Italian.