Emboldened by the Ruby bunga bunga case appeal acquittal, Italy's controversial ex-prime minister, ex-senator and former knight, ex-cavaliere Silvio Berlusconi is attempting to regroup Italy's muddled right under the banner of his Forza Italia – Go Italy – party.
Berlusconi has been making advances to his former protégé and one-time supposed successor, Angelino Alfano though for now, Alfano, the leader of spin-off party the Nuovo Centro Destra (NCD) – New Centre Right – has rejected the advances of his former leader.
While Alfano is playing hard to get at the moment, that situation would change in the event general elections are called in which case both Alfano's NCD and the other right-wing spin off, the Fratelli d'Italia -Brothers of Italy, would most probably join forces, once more, with Berlusconi's Forza Italia party. Both of the smaller parties would have to do this to stand any chance of ending up with seats in Italy's parliament.
Proposed electoral law reforms designed to reduce the influence of smaller political parties would also heighten the necessity for Italy's centre-right to regroup under a single election banner. At present, and despite Berlusconi's flagging fortunes, his Forza Italia party is still the biggest centre-right party in terms of potential votes. Alfano is obviously aware of this, as is the Fratelli d'Italia party led by Giorgia Meloni. Both Alfano and the much more right-wing leaning Meloni will also know that Berlusconi's legal troubles are far from over. However neither of the two spin-off party leaders – Alfano and Meloni – has one iota of the charisma of Berlusconi who is likely to remain the face of Italy's right for the foreseeable future, legal tangles or not.
The Ruby Case – Not Over Yet
On the subject of Berlusconi's legal tangles – and although he may be trumpeting victory in the Ruby case, it may still end up being heard by Italy's highest court, the Cassation, at some point in the future. The Cassation could order a retrial or confirm the appeal court acquittal, though exactly what might happen is impossible to know in view of just how inconsistent Italy's justice system can sometimes be.
Berlusconi is still hovering over hot legal waters.
The Pact with Renzi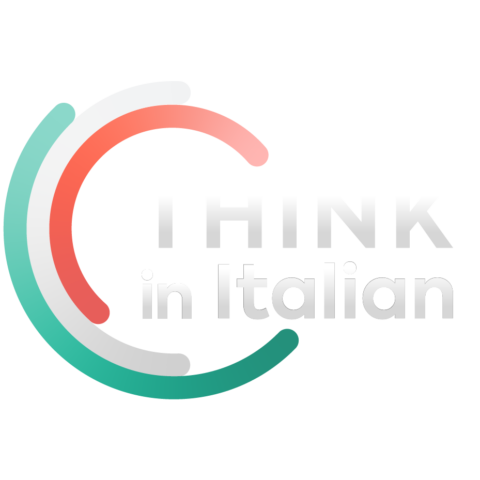 Stop reading, start speaking
Stop translating in your head and start speaking Italian for real with the only audio course that prompt you to speak.
In the meantime while he waits for his other court cases to drift ever so slowly through Italy's justice system, Berlusconi is going to milk his Nazareno pact with Italy's current cente-left leaning prime minister for all it is worth. As part of this opaque pact, Berlusconi wants to be able to pilot reforms to Italy's electoral and, unsurprisingly in view of all his legal woes, to the nation's justice system.
Novel, isn't it? A convicted tax evader, evicted from Italy's Senate, who is also facing charges of corruption, and, possibly, of buying off witnesses in the Ruby case, as well as increasing allegations of links to organised crime, is to play a key role reforming Italy's justice system. Who knows just what kind of justice reforms Berlusconi will cook up! One thing is for sure though, justice system reforms will be tailored to Berlusconi's specific requirements and not to the nation's needs. The prospect has not gone unnoticed in Italy.
Custom Laws for Berlusconi Incoming
Electoral reforms are also likely to be custom-designed to ensure Berlusconi's party, or parties, perform well at election time. The wishes of Italy's citizens and the preservation of democracy will definitely take a back seat.
Although Berlusconi has claimed that the reform of Italy's senate which will transform Italy into a largely unicameral political system does not interest him, that is not entirely accurate. Of course it is of interest – winning seats in a single house will be far easier than battling to win majorities in two houses.
Berlusconi is Still There
The most curious aspect of Italy's messy political right is that despite the tarnish falling off the past its sell-by date Berlusconi brand, there's nobody else being presented as an alternative to the nearly 80 year old tycoon stroke politician. Indeed, nobody is even anywhere near the horizon. Berlusconi still rules Italy's right and is likely to do so until he ends up six feet under. He is also controlling Italy's Renzi run left.
Scuppering Berlusconi's political ambitions slightly is the fact that he cannot stand for election owing to his tax fraud conviction – though he's going to have a go at overturning the law which rendered him ineligible to stand for election. If he fails in this, who will he choose as his puppet prime minister? His youthful gay-rights championing girl-friend Francesca Pasquale?!  Well, this is Italy – the bunga bunga nation.