Italy's Silvio Berlusconi is proving as reluctant as ever to step down from the leadership of his right leaning Forza Italia party. For what was once the most popular political party in Italy, a dismal European election result suggests that Berlusconi is no longer the vote-attraction he once was.
Indeed, some think he should go. If he does not support for the party he created may fade slowly to nothing.
Berlusconi has tried just about everything and anything to revive his flagging political career. He's adopted the cause of downtrodden dogs, offered free dentures, got together with a young lady half his age, and is doing his level best to keep his hair on, literally. All to no avail.
He claimed his party would scoop 25% of European election votes, though in the event, it scraped less than 17% – less than half the number of votes the Matteo Renzi led PD party managed to earn itself.
In other nations after such a result, Berlusconi would have been sidelined as a political leader, but not in Italy, or rather, not just yet.
At the moment a challenge to Berlusconi's leadership of Forza Italia is taking place, though whether it will succeed is unclear.
Berlusconi seems determined to lead his party until his departure from this earth although he may hand over the tiller to one of his kids, one day, and once they are ready and willing to take it. While his children wait for their minds to be made up for them, one Raffaele Fitto, is angling for the top spot in Forza Italia.
Daring Mr Fitto
Fitto, an interesting gentleman who already has one, non-definitive, conviction for bribery under his belt, would like Forza Italia to hold primaries so the party can select a new leader, or confirm that it still wants to keep Berlusconi on. Obviously Fitto thinks he'd stand a good chance of winning primaries or else he wouldn't be mounting a challenge. That Fitto is even attempting to challenge Berlusconi for the leadership of his party shows how politically weak Berlusconi has become.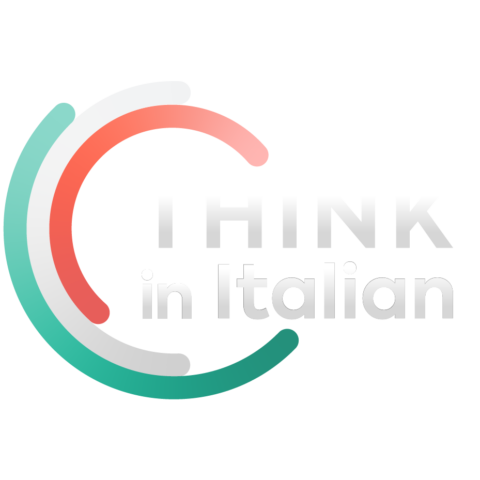 Stop reading, start speaking
Stop translating in your head and start speaking Italian for real with the only audio course that prompt you to speak.
Perma-tanned tax fraud convict Berlusconi is having none of it, though. He'll do all he can to ensure that primaries never occur and has proven highly allergic to the very thought of primaries in the past. Forza Italia is his party, and he wants to keep it that way. Even so, the winds of change do seem to be blowing and these winds may sweep Berlusconi away. The winds may well reach storm force later this June.
The Bunga Bunga Issue
The outcome of the Ruby Bunga Bunga case appeal hearing may well generate even stronger calls for Berlusconi to step down.
The next installment of the infamous Ruby case is due to begin on June 20th. Last year, a court of first instance found Berlusconi guilty as charged and sentenced him to 7 years imprisonment and to a perpetual ban on holding public office for paying for sex with an underage prostitute and abusing his power.
If the appeal court hearing confirms the decision of the lower court, calls for Berlusconi to step down will grow. If he doesn't, it is probable that more members of his party will defect to other right leaning parties such as the Nuovo Centrodestra – New CentreRight and the Fratelli d'Italia – Brothers of Italy. As a consequence, membership of Berlusconi's Forza Italia party may fade slowly away. This probably worries people like Fitto.
Not helping Fitto's desire to save the party before disaster strikes is the fact that Berlusconi has surrounded himself with so many loyalists that even if primaries were to be held, Fitto may not be elected to the top spot. Meanwhile:
Forza Italia Support Trickles Away
While the European election result was not too good, Forza Italia remains Italy's third most popular political party, for now, at least. As Fitto and a few others have realised, if Berlusconi does not go, and if the Ruby case goes against him, Forza Italia's popularity is likely to diminish even further. Regaining lost ground may become extremely difficult, if not impossible. Kicking Berlusconi into touch before the Ruby case outcome is known may prevent the party's popularity from diminishing to a record low level.
On top of everything else, Forza Italia is very short of money and new legislation means Berlusconi can no longer pour his own cash into the party's coffers. This is another reason why Berlusconi's leadership is no longer as valuable as it once was.
Is the end finally nigh for Berlusconi? Or will he go down with the ship he created? If the Forza Italia ship does go down, re-floating it may be impossible.