On Monday, Silvio Berlusconi attempted to derail Wednesday's vote on whether to strip him of his senate seat after his tax fraud conviction. The ploy does not appear to have borne fruit, and Berlusconi's revelations revealed nothing new at all.
What Berlusconi claimed, with much, solemnity and oily sincerity, was that seven new witnesses had been found and that their testimonies would clear him of the tax fraud conviction. Technically, the case is over, done and dusted and cannot be reopened, but this did not prevent Berlusconi from having a go. The Mediaset tax fraud took long enough to reach a conclusion anyway. Italy's slow justice system gave Berlusconi's lawyers more than enough time to gather evidence to prove their client's innocence, except it didn't, or so thinks Berlusconi.
In a press conference Berlusconi on Monday read out one of the testimonies of a certain Dominique O'Reilly-Appleby, who, Berlusconi claimed, had told the US IRS in a sworn affidavit that, in her opinion, Berlusconi had not received any payment for the dealings of one Frank Agrama, the silent partner in the Berlusconi engineered TV and film rights purchase tax fraud scheme.
This, stated Berlusconi, was one of a total of 12 testimonies – 7 new and 5 pre-existing, that absolved him of tax fraud guilt. After demonstrating, in his opinion, that the tax fraud charges of which he was found guilty by all three levels of Italian justice were baseless and, therefore, a gross miscarriage of justice, Berlusconi made an appeal, and a threat.
Berlusconi's Appealing Threat
In an open letter to the two political groups, the PD – Democratic Party and the 5 Star Movement, he appealed for respect and for them to think carefully about the new "evidence" before allowing the vote this Wednesday to proceed. Both these groups had stated they will vote for Berlusconi to be stripped of his senate seat. Moreover, Berlusconi declared, in what some Italians have commented was in the style of a mafia threat, that if the vote was not dropped: both you and your children will regret it. He also waffled on about damaging democracy and the need to reform Italy's justice system. The same old, same old.
A Threat With No Effect
Well, Berlusconi's new evidence, curious appeal and masked threat had no effect on either the PD – Democratic Party or the 5 Star Movement, both of which said the vote would go ahead as scheduled.
This will not please beleaguered Berlusconi one bit, nor will an article which appeared late on Monday on the website of Italian newspaper, Il Fatto Quotidiano which effectively shoots down Berlusconi's supposed and exceptionally late in the day revelations. According to Il Fatto Quotidiano's timely, and, I have to admit, not unexpected, article, all of Berlusconi's claims go against the findings of Italy's courts.
Strangely, the website of ll Fatto Quotidiano was not accessible for quite a time on Monday. Whether this was because of a hacking attempt or simply visitor overload, is not clear, but it was odd that the site should have fallen over at such a time seeing as it was likely to be one of the only major publications Italy to have a go at refuting Berlusconi's last minute claims. It lived up to exceptions.
Inconsistencies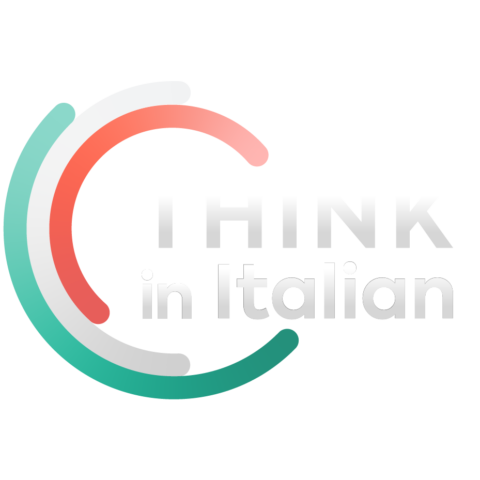 Stop reading, start speaking
Stop translating in your head and start speaking Italian for real with the only audio course that prompt you to speak.
Curiously, O'Reilly-Appleby, the super witness whose testimony proved Berlusconi was innocent, or so Berlusconi attempted to claim, only became of aware of the Berlusconi Mediaset tax fraud case at the end of last June. O'Reilly-Appleby, in all likelihood, commented Italian newspaper Il Fatto Quotidiano, knew about the case long, long before – she was aware of it in 2007, and most probably knew about the dealings of Frank Agrama because she was the co-holder between 1995 and 1997 of an account in a Swiss bank, along with Frank Agrama.
Il Fatto Quotidiano also pointed out that while some witnesses may have supported Berlusconi's plea of innocence, plenty of other witnesses showed he was guilty as charged. Italy's courts found their testimonies convincing, hence Berlusconi's conviction for tax fraud and hence the vote this coming Wednesday, which, by the sounds of things, Berlusconi won't be able to put off.
Update: 26 November, 8:55 am: Other Italian newspapers, those not friendly to Berlusconi, have been finding holes in Berlusconi's "I am innocent" claims too. Newspaper Il Corriere della Sera even managed to uncover a photograph of Berlusconi with former Paramount International boss Bruce Gordon. This destroys O'Reilly-Appleby's claim that Berlusconi did not know Gordon. La Stampa has been picking holes in Berlusconi's claims too, as have other dailies too. Berlusconi papers Il Giornale and Libero have been religiously reporting Berlusconi's words are the truth, the whole truth and nothing but the truth, as is their way.
The Passport Party with Putin
On Monday evening Berlusconi partied with his old friend Vladimir Putin, who, mischievous rumours would have one believe, has brought Berlusconi a little, er, leaving present in the form of a diplomatic passport.
This passport, if it exists, may come in handy if the heat becomes too much for Berlusconi after Wednesday's senate vote. Why would Berlusconi need such a present from his old pal Putin? Simple, Berlusconi's own passport was confiscated a few days after his conviction for tax fraud.
Update: 26 November, 9:25 am: The Kremlin has denied the existence of any passport for Berlusconi. Those rumours must've become loud enough to warrant a denial, which is interesting. And the Kremlin is hardly likely to admit it's going to help Berlusconi flee Italy, now is it? 😉

Who knows what new rabbits Berlusconi will pull out of his hat this Tuesday on the eve of the senate vote which may well spell the end of his political career!
Meanwhile, the vote must go on!