Observers in Italy commented on how Silvio Berlusconi went rather quiet over the August summer break this year.  Berlusconi was not relaxing though, he was, by the sounds of things, a plotting and a scheming.
In a clear sign that the holiday 'ceasefire' is now over, Mr Berlusconi has launched a series of attacks on those who have dared criticise him.
In the line of Berluconi's fire are an Italian newspaper, the Vatican, and Italian television.
Berlusconi v La Repubblica
The Italian La Repubblica newspaper published a list of ten questions it wanted Berlusconi to answer.  The questions concerned Berlusconi's relationship with the young lady from Naples, Noemi Letizia.  Now, Berlusconi is bringing charges against the paper, claiming that the ten questions, which he has never answered, represent a form of libel.
I'm not sure just how merely asking questions can be considered a libellous act, which is something someone has pointed out to me.  Still, Berlusconi's lawyer and member of the Italian parliament, Nicolo Ghedini, probably knows what he is up to, or perhaps Ghedini is about to introduce an amendment to Italian (and European) law to make asking questions illegal.
Berlusoni has served writs on newspapers in at least two other European countries too.
Here is what could be described as being the latest ten questions, updated to include the call girl incident, asked by La Repubblica to which Berlusconi takes offence:
Ten new questions for Berlusconi
1. When, Mr. Prime Minister, did you first meet Noemi Letizia? How many times have you met her and where? Have you frequented other minors and do you still do so?

2. What is the reason that compelled you to not tell the truth for two months, instead giving four different versions of your acquaintance with Noemi before making two belated admissions?

3. Don't you find it a serious matter, for Italian democracy and for your leadership, that you repaid the girls that call you "papi" with candidatures and promises of political responsibilities?

4. You stayed with a prostitute the night of November 4, 2008 and, according to judicial investigations dozens of "call girls" have been taken to your residences. Were you aware that they were prostitutes? If not, are you able to guarantee that those encounters haven't made you vulnerable, which is to say subject to blackmail, as demonstrated by the recordings of Patrizia D'Addario and the photos of Barbara Montereale?

5. Has is ever happened that "official government flights" without you aboard have been used to take female party guests to your residences?

6. Can you say without fear of contradiction that the people you keep company with haven't caused prejudice to affairs of State? Can you reassure the country and our allies that no female guest of yours possess arms of blackmail that scale down your political independence, domestic and international?

7. Your conduct contradicts your policies: today would you still be able to participate in Family Day or sign a law punishing the customer of a prostitute?

8. Do you still consider yourself eligible for the office of President of the Republic? If not, do you think that a person that common opinion considers unfit for the Quirinale can fulfil the duties of the Premier?

9. You have spoken of a "subversive plan" that threatens you. Can you guarantee not having used and not wanting to use intelligence and the police force against witnesses, magistrates and journalists?

10. In light of what has emerged in the last two months, what, Mr. Prime Minister, is your state of health?
Source: La Repubblica, 26, June, 2009: Berlusconi, ten new questions – in English.
Berlusconi v The Vatican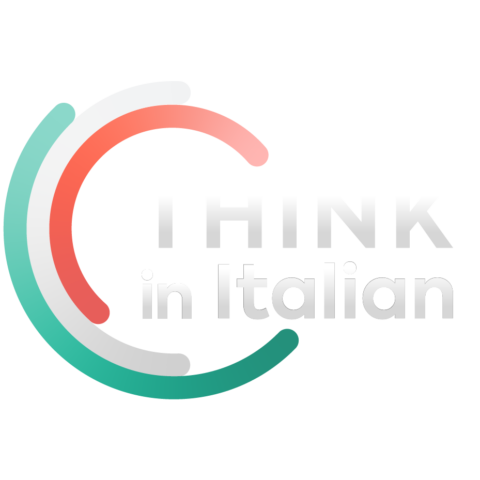 Stop reading, start speaking
Stop translating in your head and start speaking Italian for real with the only audio course that prompt you to speak.
During the 'Berlusconi and the Call Girl' episode, Avvenire, a publication with close links to the Vatican, criticised Berlusconi's low moral standards.  Well, Berluconi's staff have been doing their jobs exceptionally well, as they have managed to unearth the fact that the editor of Avenire, one Dino Boffo, was prosecuted for events which took place in 2001 and 2002 and involved a charge of molestation in connection with an alleged homosexual relationship.
The Italian Wikipedia entry for Dino Boffo seems to have been removed.  Berluconi's attack on Boffo has been harshly criticised by senior Vatican representative Cardinal Angelo Bagnasco, President of the Italian Episcopal Conference.
Source: The Guardian, 28th August, 2009: Berlusconi declares war on European media over sex scandal reports
Berlusconi v Italian TV
Last but by no means least, someone, I think we can guess who, has managed to convince Italian television not to run a trailer for a film which apparently shows Berlusconi in a poor light.
Here is the promotional video which has been banned from Italian television (note for parents – there are some topless women shown):
Videocracy Trailer – with subtitles in English
The English version is the same as the banned Italian version.

[youtube]http://www.youtube.com/watch?v=-9AXQGGkgK8[/youtube]
Source: The BBC, 28 August, 2009: Italy TV bans Berlusconi film ad
Although the oft oppressive summer heat may be dwindling in Italy, methinks that for Berlusconi's adversaries the climate is likely to remain hot for quite some time to come.
Never a dull moment in sunny Italy.