Last week, ex-Italian prime minister Silvio Berlusconi indicated that he was about to take a back seat.  Then he changed his mind, as he often has in the past.  Italy's financial markets have reacted negatively to the thought of a new Berlusconi comeback.
The announcement of what appeared to be the Berlusconi equivalent of a retirement from the convoluted, scandal ridden, world of Italian politics hit headlines globally.  Berlusconi's semi-retirement was not to last long though.
This Italy's watcher did not really believe Berlusconi was going to take a back seat, and my cynicism was justified.  A mere two days later, Silvio Berlusconi decided to cancel his step down.  The retirement suddenly became a comeback.
What sparked this light-speed u-turn was the sentencing of Silvio Berlusconi to a 4 year jail sentence (instantly reduced to 1 year) for fraudulent tax evasion.  Even if the decision was taken at the first level of Italy's three level court system – the case may well go to two appeals – Berlusconi, and his legal eagles, were shocked at the decision and the sentence.
Not only did the sentence enrage Berlusconi: the judge's comment that Italy's ex-prime minister media mogul had a 'natural capacity for crime' damaged the perma-tanned supremo's public image and further fueled his rage.
To rectify the humiliating situation, Berlusconi wasted no time in calling a press conference.  During said press conference, slighted Silvio had a go at just about everyone.  Merkel, Germany, Sarkozy, Monti and, of course, Italy's politically motivated judges all received a tongue lashing.
The reaction of Merkel and then Italian president Sarkozy when asked whether Berlusconi could be trusted did not go down at all well with the man himself:
[youtube width="500″ height="400″]http://www.youtube.com/watch?v=TD9HCTWjylY[/youtube]
Berlusconi's anger knew no bounds – and he even threatened to bring down Mario Monti's technocrat government.  A couple of days ago, Berlusconi said he was in broadly favor of Monti's measures for Italy.  Not anymore.  And all because Berlusconi was found guilty of tax evasion.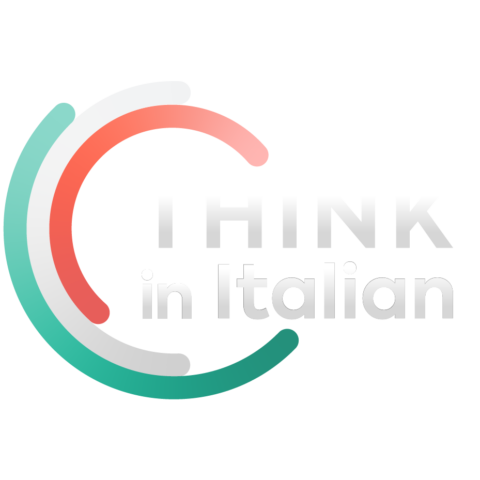 Stop reading, start speaking
Stop translating in your head and start speaking Italian for real with the only audio course that prompt you to speak.
For the good of Italy, Berlusconi wants to return to the fray, although he does not intend, for now, to seek re-election as prime minister.  His priority, unsurprisingly, is to reform Italy's legal system.
How Valid is Berlusconi's Threat to Topple Monti?
Now, were Berlusconi's ravings merely the reaction of someone who is at the end of his political life, or could he really end Monti's rule?
Judging from the reaction of Italy's financial markets today, the FTSE MIB is down 1.72% so far and the difference between interest rates on 10 year Italian government bonds and their German equivalents  – the dreaded spread – is climbing.
Berlusconi = Danger
Silvio Berlusconi is still regarded as a danger for Italy's future.  Others will also be aware that if Italy's economy fails, the consequences could be disasterous not only for Italy, but for many other economies around the world.
Should the world panic?  Not just yet – Berlusconi's PdL party is disintegrating, so even if he does call on its members to bring down Mario Monti, he may not have the numbers to do so.  Even so, the situation does need to be monitored very closely and I have no doubt at all that this is happening.
The reaction of Italy's financial markets does appear to suggest Silvio Berlusconi still wields substantial influence.
Berlusconi's Short Memory
What Silvio Berlusconi appears to forget is that he was asked to go because he and his government proved to be utterly incapable of managing Italy's economy.  At the time when Berlusconi moved over to make way for Mario Monti, Italy's economy was probably days away from default – hence the pressure on Berlusconi to leave.
Prior to Berlusconi's removal, Italy's economy had been on an ever accelerating downward spiral.
Silvio Berlusconi is a liability, not only for Italy, but for the whole world.