Finally, nearly a year after his conviction for tax fraud and for setting up offshore slush funds, Silvio Berlusconi found out what his punishment was to be. Well, "punishment" is perhaps not really the right word, for Italy's courts have proven to be remarkably lenient and assigned Berlusconi to tea making duties.
Yes, elderly Berlusconi has been ordered to serve tea for four hours a week in a home for the elderly. It is unlikely he'll even serve, so to speak, the whole term of his punishment which was reduced from four years to one single year by convenient legislation. Moreover, the tea making year is likely to become slightly less than 11 months, provided Berlusconi behaves himself. Worthy of note is that the community service order is provisional, so if Berlusconi makes bad tea or otherwise acts inappropriately, the order may be revoked. In fact, Berlusconi has been warned that if he slanders Italy's judiciary, the tea serving sentence could end up becoming house arrest, or, though this is highly unlikely, a spell behind bars.
One explanation of the leniency shown by the court towards convict Berlusconi is that he's a first time offender. Before his tax fraud conviction, nobody had ever managed to prosecute him for any wrong doing, nor had anyone even managed to sentence him to tea making duty. Italy's limitations on the length of trials have helped Berlusconi escape tea making sentences a few times.
Under Italian law, time barring cuts in even if a case is in progress. With a justice system that is as slow as Italy's, wealthy defendants can often find ways to ensure cases drag on long enough for them to be halted by time barring. Even if Italy's justice system got fairly close several times, time barring rules that stopped the legal proceedings dead in their tracks have saved Berlusconi from prosecution and tea preparation punishments on more than one occasion.
Berlusconi – the Human Rights Champion
The tea making order, or the tax fraud conviction maybe, one of which Berlusconi has labelled monstrous, did not fall foul of Italy's time barring or prescription provisions.
In an attempt to quash the conviction, a two year ban on holding public office, a six year ban on standing for election, and the tea making order, Berlusconi has taken his case before the European Court of Human Rights.
The ECHR case is due to be heard, over a nice cup of tea, in around 18 months time. In the meantime, Berlusconi's people have been attempting to paint a picture of their master as a champion of human rights. Someone comparable, no less, to that of Burma's Aung San Suu Kyi. The comparison has, understandably, caused tea drinking Italians to splutter. Few in Italy would regard Silvio Berlusconi as a champion of human rights. Political mileage is also being made of human rights champion Berlusconi's desire to make tea for the elderly.
Tea Party and Politics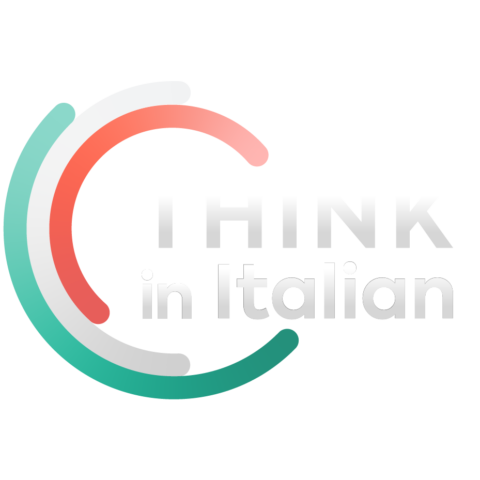 Stop reading, start speaking
Stop translating in your head and start speaking Italian for real with the only audio course that prompt you to speak.
While he's not serving tea to the elderly in an old people's home on the outskirts of Milan in Cesano Boscone, Berlusconi will be allowed to continue leading his Forza Italia political party. This, in fact, he is doing. With the European elections coming up, Berlusconi is campaigning hard for his party of 'moderates'. He's also been allowed to move his place of residence from Milan to Rome – the political hub of Italy. He apparently has a teapot with him in the Eternal city – for training purposes.
Talking of the European elections, Berlusconi's Forza Italia party has come up with a list of dubious candidates. A few have convictions and others are under investigation for crimes such as criminal association and abuse of office. In other words, the usual bunch of tea leaves associated with Silvio Berlusconi. There's also a plastic surgeon to the celebrities in the list too. Why? Who knows. Maybe the surgeon makes good tea? The plastic surgeon is probably a friend of a friend of certain Berlusconi hawk Daniela Santanché who is known to be part silicone, but is not known to be a tea lover.
Kids not Listed
Despite rumours to the contrary, the names of Berlusconi's children have not appeared on the list of Berlusconi party European election candidates. Nor, or so the rumour goes, will they be helping their old dad make tea for the old.
Stewed Forza Italia Becomes Less of a Force
While Berlusconi is allowed to run the European election campaign for his Forza Italia party, and make tea for the elderly, the shaky alliance which exists between his Forza Italia party and the Partito Democratico – Democratic Party – led by Italy's Prime Minister, Matteo Renzi, should hold together. To an extent, Mr Renzi does require Berlusconi's support, or tea making prowess, to push through certain reforms, and more and more members of Berlusconi's party are drifting away to parties such as the Nuovo Centre Destra led by former Berlusconi heir, coffee lover, Angelino Alfano.
If enough of Berlusconi's people jump his tea clipper, the importance of his party in terms of voting though reforms will diminish. In the event considerable numbers defect to Alfano's coffee drinking party, Berlusconi will end up being marginalized. This may happen once the Ruby bunga bunga case appeal decision is known – if the decision goes against Berlusconi who has already been sentenced to seven years tea making behind bars and, potentially more significantly, a lifetime ban on holding public office. While the outcome of the sordid Ruby case would be a blow to Berlusconi, he will attempt to convince his party members that he'll act as an external leader in the same way as 5 Star Movement leader, Beppe Grillo. This may persuade some to stay aboard the Berlusconi tea clipper, but the Ruby case outcome could spell the beginning of the end for his party and, possibly, for Berlusconi. He could face another tea making community service order too.
From Tea Maker to Drinker?
For now, although he still manages to obtain plenty of air time, Berlusconi's political career is clearly stewing. Who knows, after 10 months of serving tea to the elderly, he may end up in an old people's home himself.
Oh, and one last thing: Berlusconi's mild tea-making punishment is highly unlikely to dissuade others from committing similar crimes, now is it? Such is Italy. Well, what does one expect from a bunch of coffee drinkers?!
The Poop Scoop Order
If I'd been the judge determining the punishment for Silvio Berlusconi, I'd have condemned him to scooping up dog poop of the streets of Milan, daily, for the next 12 months 😉