From spat to full-blown split.  Silvio Berlusconi's marriage of political convenience to Gianfranco Fini has ended in tears.  Scorned lover Berlusconi even rejected Fini's last minute attempts to kiss and make up and remain part of Berlusconi's party of love. End of love in. Period. Italy's press are lapping up every moment of the messy end to what had become a untenable relationship.
Despite Berlusconi's rejection, Fini has declared, much to Berlusconi's chagrin, that he is not willing to give up his position as Italy's political number three, which will ensure Fini remains a painful thorn in wounded Berlusconi's side. Italy's tanned supremo is making out that his government will soldier on, even though opposition politicians seem to be of the opinion that the divorce should spark general elections. It's not just opposition politicians in Italy who think general elections may be on the cards.  Italy's finance minister Giulio Tremontiappears to be readying for an election campaign battle too.
Fini Has Spanners
Fini and his cohorts are numerous enough to place spanners in Silvio Berlusconi's works and probably have enough weight to block the passing legislation which Fini and Co. do not like.  This means the Berlusconi show could be arriving at its finale.  However, Mr 'the show must go on' Berlusconi may be down, but he is not one hundred percent out.  He is sure to have a few cards up his sleeve and could possibly convince voters to pop him back in power if he continues to come up with legislation which serves Italy, and not just himself and his close friends.
Laudable Berlusconi Legislation, but
The recent modifications to Italy's highway code are largely very sensible, and include strict anti-drink drive rules regarding Italians who have not held their driving licences for three years which might even help save a few young lives.  This should put a feather in Berlusconi's hat, but, and it's a big but, investigations into the manipulative so-called P3 secret society are forging ahead, and if Berlusconi is found to have direct links to the P3 people, then this may convince him to retire.  Another spanner in the works for Berlusconi is the allegations surrounding illicit payments relating to G8 preparations.  These allegations are coming to a head and four people have now been formally accused of corruption.  This will not reflect well on Berlusconi's ability to keep those around him in check.  Another reason for voters to shun him in the event of a general election. If Berlusconi is to regain lost ground, he is going to have to move very fast indeed.  The summer recess may not help matters, as investigators are likely to continue digging around to find out more on the P3 affair.  Berlusconi damaging revelations may be splashed all over Italian newspaper front pages this summer.  Mr B is unlikely to be passing the time partying or sunning himself on a Sardinian beach this year, one suspects.
Fini Finishes Berlusconi?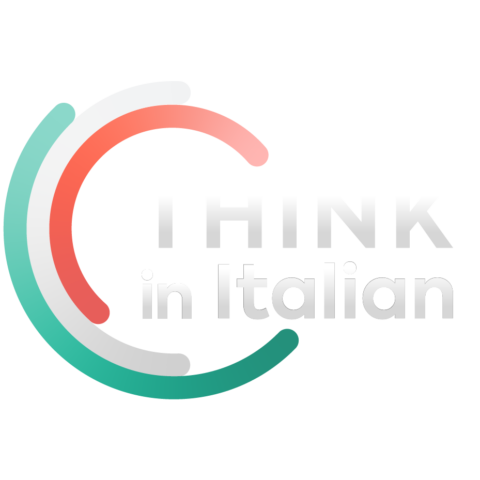 Stop reading, start speaking
Stop translating in your head and start speaking Italian for real with the only audio course that prompt you to speak.
Well, Fini his band of faithful do seem to be angling for Silvio's downfall, and Fini could well end up becoming Italy's next prime minister – provided that he can form some sort of coalition.  One suspects that Fini has already been plotting and is probably itching for Berlusconi to go to the country.  Fini is the only real right-wing alternative to Berlusconi in Italy, unless one counts Umberto Bossi, the leader of the oft controversial Lega Nord, or his son, The Trout.
Added 31 July 2010: Fini forms a New Italian Political Group
As a result of the 'divorce' Fini has created a sort of party within a party.  This suggests that Fini, who had been unhappy with Berlusconi's actions for a while, was on the point of splitting away from him anyway. Yesterday in a highly anticipated press conference Fini explained why he felt that it was necessary to set himself apart from Silvio Berlusconi.  The reason give by Fini was, in so many words, that Berlusconi has a strange concept of democracy.  Indirectly, Fini was referring to Berlusconi's continual attacks on Italy's judiciary, including the proposed alterations to Italy's wiretapping laws which were the latest in a long line of acts apparently designed to keep investigators at bay.  Fini also pointed out that Berlusconi's objective seems to be that of impunity, which is, in Fini's eyes, is not something which is in the best interests of Italy's people. Fini's attack has really only confirmed what many have suspected for quite a while.  Berlusconi has his own interests at heart, not those of Italy, and the continual stream of self-serving legislation has served to confirm this in Fini's eyes too.  Fini's condemnation of Berlusconi was damning and damaging. On paper, Italy's left could use the chaos on Italy's right to its advantage, but it does not seem capable of acting decisively, let alone proposing an alternative to Berlusconi, even if one does exist. (End of 31 July 2010 update)
Incoherent Left, but
Italy's left is as incoherent as ever, and PD leader Bersani is no Obama.  But a new candidate who might shake up and unite Italy's left is starting to draw attention – Nichi Vendola – who runs the southern Italian region of Apulia.  Tremonti, Berlusconi ally and Italy's finance minister, must consider Vendola to be something of a threat as he has already fired a few shots in Vendola's direction.  Tremonti thinks Vendola will reduce Apulia to the state of Greece. It sounds as if Tremonti is girding his electioneering loins in preparation for a pre-election battle.
A Muddy August Ahead?
Via his house organ, the Italian newspaper Il Giornale, the Berlusconi camp has already slung a few globs of mud in Fini's direction concerning claims that Fini has secret bank accounts in Montecarlo. One suspects that some larger, stickier lumps of mud might be thrown in Fini's direction this coming August.  However, although Berlusconi must have a dossier on Fini's closet skeletons, one can be sure that Fini, who has been playing politics in Italy for longer than Berlusconi, is bound to have an equally bulging folder on his ex-chum.  Berlusconi and Co. will be fully aware of this, and this knowledge might well temper, if not scupper, their attempts to discredit Fini.  Even if Fini does not have some really damaging mud to throw at Berlusconi, he can bluff that he has, and this may be enough to stave off newspaper-led attacks. Mini-Update 31/07/2010: Today's Fatto Quotidiano on its front page carries a headline in which Berlusconi supporters state that Fini will come to the same sticky end as the former editor of Italian magazine Avvenire.  The now ex-editor of Avvenire, Dino Boffo, criticised Berlusconi and as a result mud was slung via Il Giornale.  The mud stuck, and Boffo resigned as editor of the magazine. August, and September for that matter, are likely to prove interesting for Italy-watchers the world over, mud or not. Image credit: Thumbnail pizza image by Kaihsu Tai