One almost feels sorry for Italy's colourful, if highly inefficient, allegedly corrupt, ex-prime minister Silvio Berlusconi. He's lost a lot recently, though most of what he's lost is his own doing, or perhaps that should be undoing.
Berlusconi has lost his seat in Italy's senate. He's also lost his passport, and last week, he lost his cavalier title too. On top of this, he's lost the right to stand in elections for a few years and can no longer hold public office.
What came as an even bigger blow was finding out that he could not stand as a candidate in the European elections. It seems Berlusconi and his cronies were pinning their hopes on this, but EU election rules have scuppered Berlusconi's hopes because convicted criminals are not allowed to stand for election.
Berlusconi to Lose Freedom, Almost
Something else Berlusconi may lose this coming April, is his freedom. As a result of his conviction for tax fraud in 2013, Berlusconi has to be punished, though the punishment will not be too harsh. Even the sentence handed down to him was rather lenient: he got a four year sentence which was reduced to one single year. He won't even go to prison. Firstly, the crime he committed is not serious enough to warrant a stint behind bars and secondly, Italian law treats old criminals, Berlusconi is 77, rather charitably.
In April, Berlusconi will learn whether he will face having to do community service or be placed under house arrest. Exactly what form of community service would be imposed on Berlusconi is unknown. Certain wags in Italy have suggested Berlusconi be ordered to help out in a home for fallen women – though he'd probably end up transforming a few into show-business stars and inviting others to bunga bunga parties. Well, there's always house arrest.
Golden House Arrest
If it is decided to punish Berlusconi by placing him under house arrest, Italy's authorities will have to decide which of his Berlusconi palatial villas will become his 'jail'. Berlusconi's 'prison' won't be much of a punishment. He'll have one of the largest prison cells ever afforded to a convict. In fact, he'll have lots of cells all to himself. He'll have lovely gardens to roam in, servants to do his every bidding, and will dine on the finest foods and drink the best wines. In addition, he'll probably have his young girlfriend, and dog, to keep him company too. Talk about a gilded cage! Not bad as punishments go. Indeed, not much of a punishment at all really.
Apparently though, Berlusconi would suffer from this form of 'punishment', though heaven knows how. Perhaps he should be forced to move into a tiny single room studio flat. That may make him finally accept that he did something wrong. Even now, he's continuing to deny any wrongdoing.
Don't Cry
Before those tears start welling up in your sympathetic eyes, note that the tanned one still has piles of money and quite a bit of power too, even if this is waning fast.
Remember too that as a result of Berlusconi doing little or nothing for Italy: millions of Italians are without jobs and thousands of companies have closed down. Also as a consequence of Berlusconi's mismanagement of Italy, lots of Italians have simply given up on Italy and are leaving for friendlier nations. Oddly enough, even Berlusconi has considered leaving Italy. He can't now, he has no passport.
New Berlusconi Required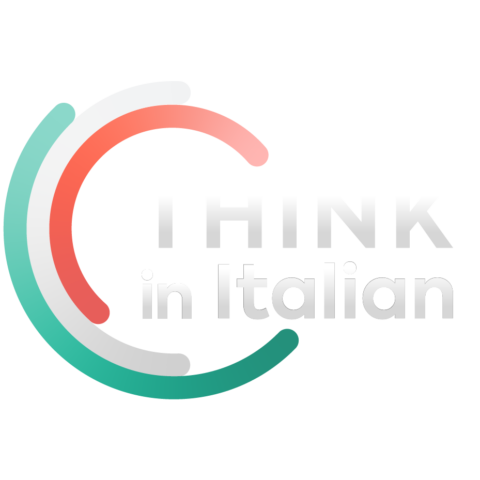 Stop reading, start speaking
Stop translating in your head and start speaking Italian for real with the only audio course that prompt you to speak.
Whatever happens in April, it is looking as if Berlusconi will no longer be able run his reborn Forza Italia party for a while and so he is desperately seeking a replacement. Finding one is not proving at all easy though and it looks as if Silvio wants to keep everything in the family. Mafia bosses like to keep everything in the family too.
His one-time supposed successor, Angelino Alfano, has gone and created his very own political party and has even been having a go at old Silvio. Maybe Alfano got sick of waiting for Silvio to go. Aside from Alfano, who's now out of the running, though still an ally of Berlusconi on paper, there seems to be nobody else willing to become the new Berlusconi. Well, he only has himself to blame for this particular pickle.
Berlusconi has surrounding himself with a bunch of yes men and women – none of whom boast his political skills or charisma. So, where is he looking for a replacement? To his family, by all accounts. Three of Berlusconi's children, Marina, Piersilvio and Barbara, are said to be in the running for the position of new leader of Forza Italia or as European election candidates. The trouble is, none of them seem to want to take over from their old dad. With all the legal troubles he's landed himself in, this is understandable.
Berlusconi's Retracted Retractions
Berlusconi recently denied reports that one or more of his spawn would stand in the European elections. His denials, though, should be taken with a large dose of salt as Berlusconi is well known for denials which are followed by retractions, which they themselves can then be retracted. Yes, Berlusconi is a past master at retracting retractions. He's pretty good at denying having retracted retractions too. His dithering over the leadership issue is not proving popular with the members of his Forza Italia party. They also know that without the Berlusconi brand behind them, they will probably fade away to Lega Nord proportions, if not disappear completely.
Grumbles from within the ranks of Berlusconi's party are growing daily and long knives are reportedly being sharpened as others sniff the sweet stink of power.
Meanwhile, in an attempt to keep himself afloat, Berlusconi has been sticking little 'Support Silvio' subtitles in the midst of television programs on at least one his Mediaset television channels.
Regardless of the attempts to keep himself in the public eye, old Silvio Berlusconi is going to have to make a decision on who is to replace him fairly soon – or else the decision may be made for him – if that is, any Berlusconi cronies actually possess the gumption to do this.
Why Italy's old Lothario doesn't simply retire is anyone's guess. For reasons unknown, he won't.