David took down Goliath in Milan, Italy yesterday, as centre-left candidate Pisapia's intelligent use of limited election campaign funding conquered hearts and minds in the traditionally right-wing Italian city in a local election which had taken on national significance.
The parts of the Goliaths, for there were two, were played by billionaire Silvio Berlusconi and his candidate for the mayor of Milan millionaire Letizia Moratti. Yet despite the mega-bucks budget, they were both soundly beaten by Pisapia who exploited sparse resources to conduct a campaign which combined the power of social media with the traditional 'get out and talk to the people' approach. It worked: Pisapia got 55,1% of the votes to Moratti's 44,89%.
Berlusconi will find the defeat in his birthplace very hard to swallow, and he will be the last to admit that he was instrumental in handing over Milan to the left. Yet that is the case. Berlusconi's rhetoric had become so hollow and meaningless that it caused Milan to turn left.
Perhaps if Berlusconi had kept a distance from his candidate Moratti, had not treated the election as a referendum on himself, and if the centre-right's election campaign has not been characterized by a combination of  dirty tricks combined with healthy doses of back-stabbing, Berlusconi would have been crowing today.
Instead, he is crying.
Not only did Berlusconi hand Milan over to his smelly brainless commie adversaries, but his party lost in the constituency in which Berlusconi has his mansion in Milan. In another run-off in Arcore, the Milan suburb where Berlusconi has his house, the centre-left also won convincingly. Perhaps the locals were a little unhappy with someone and his bunga bunga parties lowering the tone of the neighbourhood? One wonders.
ROI
Then there is the return on investment for the candidates. Moratti, who has oodles of cash, threw lots of it into the election campaign. Up to €20 million, according to some reports. But, in the words of the old Beatle song – Money can't buy you love. And it didn't.
Winner of the Milan run-off election, and also winner of the first round of voting, Giuliano Pisapia had at his disposal less than a tenth of the amount of election funds mega-bucks Moratti had in her coffers. But Pisapia won, and won handsomely. He also won twice.
How did Pisapia do it? Through a combination of getting out on the streets and connecting with people and a very savvy new media based election campaign. And it worked.
Moratti and Berlusconi, on the other hand, used Adsense ads and traditional media exposure to attempt to transmit their campaign messages. But…
… A) the messages were stale B) they simply did not connect with the people.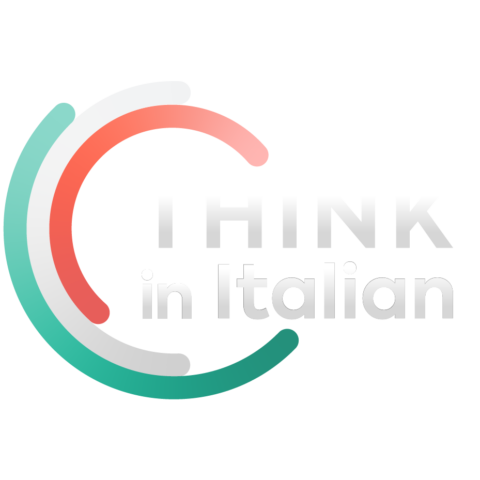 Stop reading, start speaking
Stop translating in your head and start speaking Italian for real with the only audio course that prompt you to speak.
Both Moratti and Berlusconi are massively rich, so they have no idea how tough things are for the 'common' man in Italy at the moment.
The swing of Milan to the left was a response to this form of ivory tower ignorance.
Berlusconi's marketing team have obviously stopped telling him the truth and started telling Mr B what he wants to hear, probably because they are afraid to tell him that the Berlusconi brand is finished.
Electric Milan
I was in the centre of Milan yesterday evening along with some friends and their children. The photos below came from Pisapia's Flickr stream, by the way.
Milan's Duomo piazza was full of people cheering, chanting and just simply partying.  The atmosphere was electric, the air charged with hope, it was as if the city was breathing a huge sigh of relief. Good had challenged evil and won. Good Italy had triumphed over Bad Italy. But there was also a message being sent out by Milan's partying population, and that message was directed towards scandal ridden Silvio Berlusconi and his virtually static government. The message was: "We've had enough of you."
Berlusconi Reacts
From Bucharest in Romania, Silvio Berlusconi reacted by saying that the people of Milan would regret their decision to paint the city red. A case of sour (red?!) grapes.
Curiously, Berlusconi has recently played down the referendum aspect of the Milan elections, which means he has been dishonest. Italians would respect him much more if he just said, "OK, I tried, I failed – it's time for Italy to move one. I resign.", but he won't. A crowbar will be needed to prize Silvio Berlusconi from the position of Italy's Prime Minister. Until the crowbar is used, Silvio will continue to crow that he has the mandate of Italy's people.
After the drubbing this election represents for Berlusconi and his party, quite a number of hands may be reaching for quite a few crowbars, and Silvio may well find himself out on his ear, but he won't go down without a fight.
Two songs for Berlusconi:
What next? We'll see.  Pisapia may well reveal one or two aspects of Milan's finances which Berlusconi favourite Moratti would rather have kept hidden.
Don't Let Milan Down Pisapia
Mr Pisapia – please don't let the population of Milan down.
Oh, and Berlusconi is being investigated once again – another case of suspected abuse of office.