Approximately one day after Silvio Berlusconi was found guilty of tax fraud by Italy's highest court and despite promises to the contrary, all hell let lose.
Berlusconi and his PdL party have given Italy an ultimatum – either pardon Berlusconi, and, or, reform Italy's justice system, or Italy can kiss goodbye to its current grand coalition government. If Berlusconi does not get his way, elections will have to be called.
One of Berlusconi's people went even further claiming that unless Berlusconi was pardoned, Italy risked a form of civil war. Italy's president's office was very quick to label this comment as irresponsible.
The 'form' of civil war which may erupt, if it is not hollow political rhetoric, is unclear, but others have been claiming Italy is close revolt which means such a provocative statement was either unwise or designed to provoke trouble.
What it is not entirely clear is just why the Berlusconi crowd is arguing that Berlusconi's conviction is an affront to democracy. Apparently a man who earned around 10 million votes should not be found guilty of tax evasion, as this would deprive the man's voters of representation. This assumes, of course, that as many as 10 million people would still be happy to vote for a convicted criminal. Berlusconi believes they are. 10 million tax evaders?! Maybe they'll all be eligible for pardons, maybe this will be one of Berlusconi's election promises?
While there's no clear deadline, Berlusconi's party is ready to resign en masse, as it did promise to do in the event Berlusconi was convicted.
In Rome tomorrow, Sunday, a protest meeting in support of Silvio Berlusconi is to be held, though Berlusconi party minister's won't be present, or so Berlusconi man Maurizio Lupi has stated. Some in Italy really do believe Berlusconi is as innocent as the driven snow.
For Berlusconi's brethren, Silvio Berlusconi is the greatest leader Italy has ever had. Really? The Man Who Screwed an Entire Country does not appear to have left Italy in a particularly healthy state.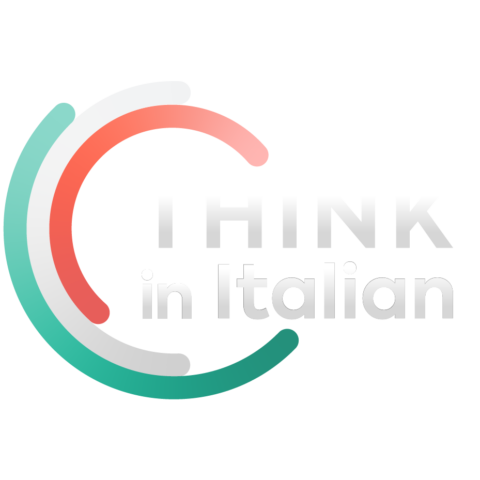 Stop reading, start speaking
Stop translating in your head and start speaking Italian for real with the only audio course that prompt you to speak.
One of Italy's Chronicles' writers, ex-Australian politician Stephen Lusher recently had dinner with a well-heeled Swiss Berlusconi supporter. According to Stephen, this person genuinely believes Berlusconi is the victim of a huge miscarriage of justice and that there really was not actual proof that Berlusconi had committed tax fraud. Three courts disagree with this belief, but despite this, this person remains convinced one of "Italy's most respected businessmen" Silvio Berlusconi is as innocent as he still claims to be.
The stance taken by Berlusconi and his PdL party appears to have caused Italy's President Napolitano to cut his holiday short.
Just how Napolitano will diffuse the brewing crisis is not clear. Granting a pardon to a convicted tax evader would not look too good and would not go down at all well with Italy's judiciary either. Nor would those who struggle to pay Italy's many taxes be overly happy with a pardon which would also be contrary to the hard line Italy's has finally decided to take with those caught evading the nation's taxes.
If Berlusconi is pardoned, other political parties, such as the PD, SEL and Beppe Grillo's 5 Star Movement would cry foul, even if certain members of the PD want to attempt to keep the shaky PDL-PD coalition on its feet.
So, what next? If Napolitano refuses to treat Berlusconi as a special case, it'll be election time in Italy, even if a new technocrat government may be formed in the interim to sort out Italy's electoral laws. As to who would head such a government, I have no idea at all. The leader of the previous technocrat government which was also sunk by Berlusconi, Mario Monti appears to want to leave national politics in Italy, not that many would want him back anyway, even if he did offer to return – which seems very unlikely.
The Italy situation is looking increasingly messy. Whether Berlusconi's blackmail attempt will work remains to be seen.
For the time being, Italy's is stuck with Berlusconi – he can't leave the country, his passport has been confiscated owing to his conviction.
What do you think? Should Berlusconi be pardoned or should he take a step back from politics? If he does not, a civil war may erupt, and the odds would not look too good for Berlusconi's soldiers – while almost 10 million voted for him and his alliance of parties, 35 million Italians did not.