The often crazy world of Italian politics descended into complete farce today with convict Berlusconi as its protagonist. From the chaos Italy's wobbly coalition government which up until Monday was on the brink of a messy collapse saved itself and has risen phoenix-like from the ashes.
Berlusconi seemed to be dead set on toppling Italy's government, primarily in an attempt to save his own skin, but, at the very last minute, instead of doing what he had instructed his PdL party people to do, he U-turned and decided to offer his support for the Letta government which went on to survive a confidence vote in Italy's senate – caused by Berlusconi – comfortably. A second confidence vote is in progress in Italy's lower house as I write, but the Letta government is expected to survive it too.
Trying to fathom out why Berlusconi changed his mind at the last minute is not going to be easy, even his own people don't really seem to understand just why Berlusconi saved the government he was determined to sink. To all intents and purposes, Berlusconi betrayed himself and his own people. He will have some explaining to do.
Apparently Berlusconi was wavering up until the very last few moments on whether to topple the Letta government or vote to save it. Word was going round that Berlusconi was not going to speak on the eve of the confidence vote and then he did, and surprised everyone when he announced he would vote in favour of keeping Italy's Letta led government – the very same government he wanted to shoot down literally hours earlier.
Heaven only knows what what going through his mind. Maybe he got a last minute phone call from someone who said he would not be stripped of his senate seat. That someone probably was not Italy's president Napolitano who Berlusconi angered recently after it was revealed Berlusconi thought Napolitano had interfered in the decision of the court in the Mediaset case and convinced judges to up a damages award against Berlusconi. Napolitano angrily dismissed Berlusconi's speculation as pure fantasy, but suddenly, Berlusconi changed his mind. What exactly was going on in the background? Was Berlusconi right? Did Napolitano interfere? Nobody really knows why he should have done, but if Berlusconi does have proof, then Napolitano may have informed Berlusconi at the last minute that if he saved Italy's government, he would save himself. Who knows?
Then again, after seeing photographs of Berlusconi in Italy's senate today, he certainly did not look like someone who had reached a secret deal to save himself. Either Berlusconi was acting or he has realised that he has past his political sell-by date.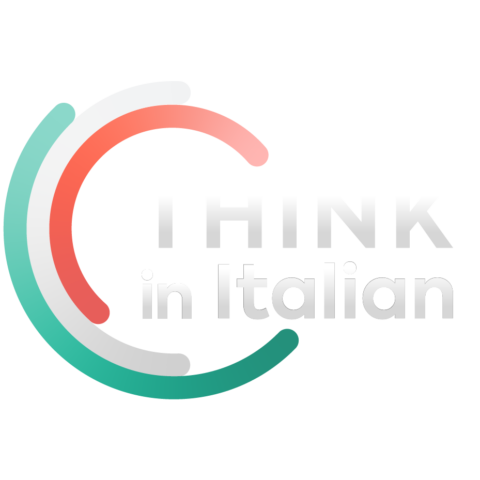 Stop reading, start speaking
Stop translating in your head and start speaking Italian for real with the only audio course that prompt you to speak.
At the start of this week, Berlusconi's PdL party started to fall apart. He ordered his ministers to resign, which they did, and then they had second thoughts. Berlusconi's, now former, number two, Angelino Alfano led a kind of revolt against his master. A number of PdL MPs, the so-called 'doves' indicated that they would vote to save the Letta government. This caused much consternation to Berlusconi who launched an attack on Alfano via his family newspaper, Il Giornale. Alfano ignored the attack and appears to have formed a spin off PdL group – to be called Nuova Italia – New Italy.
Initially, Alfano's betrayal appeared to harden Berlusconi's resolve and he ordered his people to vote against the Letta government in today's confidence vote. This many of them did, only to find that their boss voted to save it!
Will Berlusconi now claim he's saved Italy's government? Will he now expect Italy's senators to 'play-nice' and vote to keep him in Italy's senate? Possibly, even if to do so would go against Italian law.
Where now for Berlusconi? Is he finished? Or will he stage yet another comeback? Well, one way to understand which the direction in which Berlusconi has decided to head will be to read tomorrow's edition of his newspaper Il Giornale. The explanation of Berlusconi's last minute U-turn, if one appears, should make for interesting reading.
Whatever Berlusconi's motives turn out for his self-betrayal, Italy, luckily, still has something approaching a government and one which may emerge from the Berlusconi caused chaos somewhat stronger than before. The EU seems to be happy with the salvation of the Letta government. But Berlusconi's capacity for disruption cannot be completely discounted until the tanned one has been removed from Italy's senate.
For now, the Berlusconi fuelled flames have been reduced to smoke, but those flames may be rekindled by yet another Berlusconi U-turn.
—-