Something Italy's two most controversial leaders, Silvio Berlusconi and the recently departed Giulio Andreotti, share is their supposed relationships with Italy's Sicilian mafia. Both have organised crackdowns on the mafia too.
A court did determine that Andreotti's contact with the mafia was very real, whereas links between Berlusconi and the mafia have yet to be conclusively established. Curiously, at least for investigators, one of Berlusconi's stable hands, Vittorio Mangano, was known to be a mafioso. Moreover, close Berlusconi associate Marcello Dell'Utri is known to have had dealings with the Sicilian mafia, though Dell'Utri has yet to face a definitive conviction.
Some suspect that Andreotti helped Berlusconi rise to power in Italy.
Andreotti's Mafia Liaison Officer
In Andreotti's case, there is the mysterious late Sicilian politician Salvo Lima, who was reportedly acted as a kind of liaison between Andreotti and the mafia in state mafia affairs. Despite not campaigning  nor speaking in public, Lima had no problems being elected. Lima, the son of a mafioso, was eventually murdered by the mafia.
In a similar fashion to Lima, Berlusconi's original party, Forza Italia, had no problems when it came earning votes in Sicily either.
The murder of Lima, it is suspected – lots is suspected in Italy, little is ever proved – was a form of retaliation against Andreotti who did not intervene to protect mafia members caught up in the  Maxi Trial of the early 1990s.
So, both Berlusconi and Andreotti appeared to have been, if not working with, exploiting the power of the Sicilian mafia to their own ends.
In Andreotti's case, arguably, those ends may have involved the good of Italy. The pragmatic Andreotti realized that keeping the mafia happy was the best way to gain and hold power in Italy. The mafia was also used to counter Italy's post-war communist tendencies.
Berlusconi, on the other hand, used his relationship with Sicilian mafia to protect himself and his business interests. Unlike Berlusconi, Andreotti never accumulated vast wealth, or if he did, he was not one to show off his fortune. No bunga bunga parties for Andreotti.
Mafia Links Turned Sour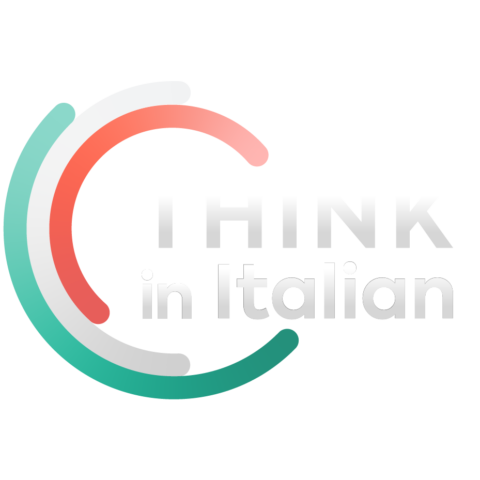 Stop reading, start speaking
Stop translating in your head and start speaking Italian for real with the only audio course that prompt you to speak.
In both the Andreotti and Berlusconi cases, the mafia relationship turned sour.
Andreotti refused to acquiesce to mafia demands for protection from justice. Why is not known, and may never be, but Andreotti must have decided that by protecting the mafia he would have gone too far and possibly feared enraging others who were far more powerful, or perhaps he feared his own downfall.
After falling out with the mafia, Andreotti helped combat the phenomenon. He was still in power when Giovanni Falcone and Paolo Borsellino were brought in to counter the mafia threat. Indirectly, Andreotti's falling out with the mafia may have been the reason why Giovanni Falcone and Paolo Borsellino were killed. This has never been confirmed.
Regarding Berlusconi, it is unclear just when his links with the mafia ended, if indeed, they ever have. However, Berlusconi, in common with Andreotti, brought the guns of Italy's justice system to bear on the mafia, although the target was not only the Sicilian mafia, but also the Campania and Calabrian mafias. During Berlusconi's government hundreds of millions in mafia assets were seized, and are still being taken out of the hands of organised crime today.
Mafia Support Essential in Italy
It is almost as if both Andreotti and Berlusconi knew that establishing a relationship with the mafia was vital to establishing and holding power in Italy.
Without mafia 'support', 'cooperation', money or whatever, neither Silvio or Giulio could have risen to the top in Italy, or that is what appears to be the case to this Italy watcher.
Did Silvio Berlusconi learn his mafia manipulation tricks from Andreotti? Who knows, but the pattern is the same – open a channel of communication, use certain influence to obtain what you want, and then end your links with the mafia when it becomes too demanding. After dumping the mafia, implement an anti-mafia crack down. Easy to write, but not too easy to achieve in reality, one suspects. Make a mistake and it could cost you your life.
The Andreotti Berlusconi parallels are interesting, are they not?
Oh, and if you fancy having go at rising to the top of the power pyramid in Italy, aside from the mafia, you also have to keep the Vatican happy.