When I first came here I spent a few weeks living in Bergamo, while working in Milan. I was lucky enough to live in the old part of the town, which sits rather majestically on a hill and overlooks the huge plain on which Milan is situated.
Old Bergamo is a beautiful and atmospheric place. There are narrow winding streets, old un-altered buildings and quite a few wonderful shops. It can even boast having a number of good places to eat too. What more could one want? (Yes, I love the place) It is generally quiet and has more than enough to keep most people happy for a weekend at least. The icing on the cake is that those who are lucky enough to live in London or Newcastle, and most probably one or two other locations in the UK can get a direct flight to Bergamo at rock bottom prices. If you want to know more, hop along to one of my favourite low cost airlines – Ryan Air. I can even recommend a nice little hotel right slap bang in the middle of the old hill-top town. It's the Hotel Agnello d'Oro – and no, I have no connections with it, but I did stay there for a few nights a few years back and it was fine. In fact, if you follow the link above you should find that many still think this hotel is a good place. There are even some photos for you goggle at.
For more information about Bergamo you could go to the Italian tourist board site and have a go at understanding the rather interesting form of English they use or you could have a gander at this site, part of Bootsnall.com, interesting name, which is written in rather better English and provides much more detail without you having to go clicking right left and centre. What I did notice is that the well-located Hotel Agnello d'Oro seems to be a little on the expensive side – still you will be paying very little for the flight so maybe you could consider upgrading your accommodation.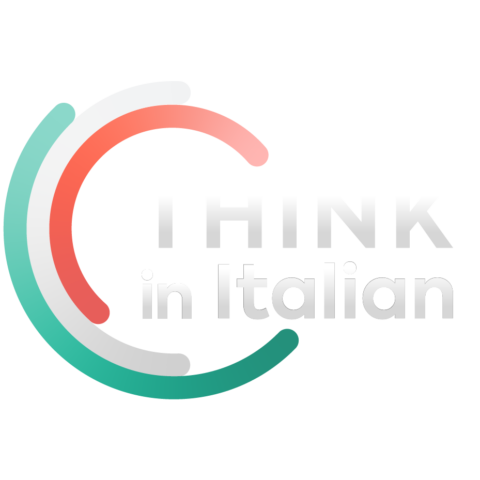 Stop reading, start speaking
Stop translating in your head and start speaking Italian for real with the only audio course that prompt you to speak.
Anyway, if you can make it, I think you will like it, but only if you are looking for a relaxing type of break or you like mooching around old buildings and absorbing the atmosphere, which is not to everyone's liking, I know.
Some final tips. After you arrive at the airport, which is outside Bergamo, you can get a bus into Bergamo or you can take a taxi. Either way, try to get dropped off at the funicular railway (get a ticket at the bar next to the entrance, or at one of the machines), as this is the best way to enter the old town, unless you go travelling with as much regalia as Madonna, that is. Once you get to the top, especially if it is a clear day – go to the bar above the funicular railway and order a, er, Negrone. I like the view. Oh and while you are there, look out for the mountains which start behind Bergamo. They are the 'pre-alpi', or the foothills of the Alps, impressive they are. Rather changed my somewhat English concept of hills, I can tell you.
Let me know how you get on if you like. Enjoy.