Last Friday evening I was invited to attend a meeting between some of Beppe Grillo's 5 Star Movement's newly elected MPs. Here's an article on what went on and how I found the event.
Italy's RAI television channel had sent a camera crew and a reporter, but neither the crew nor the microphone wielding reporter were allowed into the hall in which the meeting was held. I was.
It was not that the 5 Star Movement was trying to hide anything. The meet the citizens event was transmitted via web streaming and others were photographing and videoing the meeting too. I tweeted while the event was in progress. I asked for permission to do this and was told, thanks for asking, but you did not need to. That's the second time 5 Star Movement members have told me this. So much for it being secretive.
Two of the 5 Star Movement's MPs – Paola Carinelli and Manlio di Stefano  – turned up to talk to Milan's citizens and to participate in a question and answer session. Despite the weather being wets, and the fact it was a Friday night, the hall in council offices in Via Tibaldi in Milan filled up and some of those who came found standing room only. The atmosphere was positive and I was struck by the age of the audience – both young and old were there.
For parliamentary newbies, Paola Carinelli and Manlio di Stefano  handled the meeting very well – conversing with those in attendance and not dictating to them at all. Neither displayed any airs or graces and both simply want Italy to work properly. They certainly seemed to be down to earth people to me and this impression was confirmed later on when I joined the 5 Star Activists for a, wait for it, kebab!
I used notes I took during the meeting as a basis for this report.
The two new 5 Star Movement MPs are under press pressure and have been receiving both congratulatory and offensive Facebook comments and emails. They are aware that the future of Italy is in their hands.
One of the 5 Star Movement MPs stated that a Google group may be set up for the exchange of ideas within the movement and that a public internet portal would be set up to allow Italy's citizens to participate more actively in politics. This is in line with the 5 Star Movement's wish to install a system of participatory democracy in Italy.
Next, mention was made of a very hot Italian potato – the public funding of Italy's political parties which has been abused and the  5 Star Movement wants to abolish. Indeed, the new 5 Star Movement MPs are trying to understand how to give the money to which they are entitled under Italian law back to Italy. This is, they explained, is not easy, seeing as it's not been done before!
On the subject of the meeting itself, the Grillo MPs stated that they want to meet the people once a month, although this will depend a lot on their parliamentary commitments.
The Question and Answer Session
After a short introduction, the question and answer session began. Each person was given a minute to make their points and ask questions.
Here are some of the questions which were asked:
One person explained he was not web savvy and asked if some system for people like him to be set up so they could follow what is going on and to give non-web users a voice.
The answer was that regular meetings such as the one being held in that moment would be used to address this problem.
It does sound a little as if the 5 Star Movement needs to give a little more thought to this issue, although one of the things it wants to do is to connect as many Italians to the www as possible. The connected can then communicate with the non-connected.
Another question, or rather a statement was a confirmation that the anti corruption laws & electoral reform, as contained in the  5 Star Movement program, needed to be implemented as soon as possible and the point was made that Italy needed a government.
In response to this, the 5 Star Movement MPs stated that they would not form a government if doing so meant joining forces with the political parties it believes need removing from Italian politics once and for all.
Another question or rather request was for Italy to be changed soon as Italy really does need revolutionary change. The person speaking made the point that if did not change, it would go even further downhill.
The 5 Star Movement MPs responded that their movement is a revolution, a cultural and social revolution.
"What is Grillo's Plan B if Italy's old guard digs in?", was another question.
The reply was that the 5 Star Movement MPs would continue to push for its policies.
There was a question about forming alliances with other parties.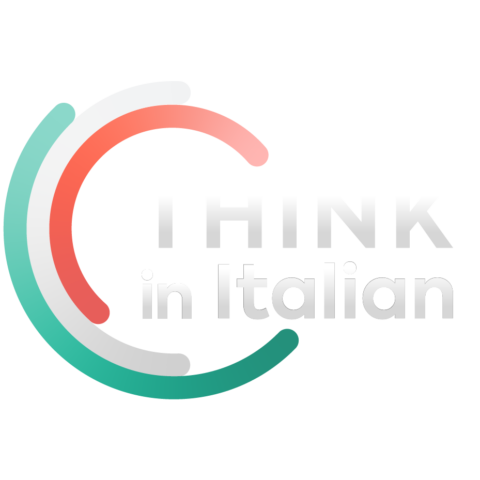 Stop reading, start speaking
Stop translating in your head and start speaking Italian for real with the only audio course that prompt you to speak.
In response  the  5 Star Movement MPs said the movement will be more than happy to support proposals which match their own objectives and would also be happy to provide support for any other proposals which is regarded ad being constructive and beneficial for Italy's future.
A young man asked about how the 5 Star Movement MPs would help Italy's economy back on its feet.
The reply mentioned the citizens' income proposal which the movement feels will help start things moving. Other proposals were being worked on, the MPs confirmed.
Another person suggested that the  5 Star Movement was causing Italy's political, social & economic rules to be rewritten.
The reply was that many still have not understood how powerful the movement is. Indeed, having spoken to a few  5 Star Movement members who were in attendance, that does seem to be the case. People see the  5 Star Movement as a force for real change.
An older woman asked about Euro referendum stated that she did not think Italy should leave the Euro. She commented that she'd like to see a federal Europe. She also asked who the  5 Star Movement might choose as a new president of Italy and suggested Emma Bonino – the suggestion was not well received by others in the audience. Bonino, while quite well respected, is seen as part of the political cast which has failed to govern Italy properly for decades.
By way of a reply, the 5 Star Movement MPs replied that the movement does not intend to take Italy out of the Euro – unless it decides doing so would be best for Italy. The movement wants more information on the Euro situation and instead of taking Italy out of the Euro, may renegotiate Italy's role as a partner in Europe.
A member of the public asked for clearer communication on the part of the  5 Star Movement.
The Grillo movement MP said its program is its message. Indeed, the program is quite clear as to what the moment wants to achieve. Maybe the person asking the question was not that adept in the use of the web?
Another person asked if 5 Star Movement can have media trained spokesmen.
The reply to this was that only 5 Star Movement leaders are authorized to speak to Italy's media because of the level of  media dictatorship and manipulation which exists in Italy. From what I've seen, this seems to be a sensible stance. One of the 5 Star Movement's MPs described one incident in which media coverage of him speaking had been distorted by reversing the running order of some of his statements. Creative editing?
"How is Grillo going to fund the citizens' wage?", asked another audience member.
That is explained on Facebook, came the reply. Actually, according to some estimates, the citizens' wage, which would resemble the UK's social security payments and similar systems in other nations, would probably cost Italy €5.5 billion more than cost of  the current system – assuming that is, the the payments would be in the region of €600 a month. The total cost would amount to around €21 billion a year and would replace Italy's current and complex system.
There were other questions on slightly more technical aspects. I suspect the quality of questions would improve over time and as more people attended these types of meeting which I don't believe other parties bother to hold. If they do, they are members only events which is not that democratic.
Overall Impression?
Very positive. I met a lot of very friendly 5 Star Movement people there too.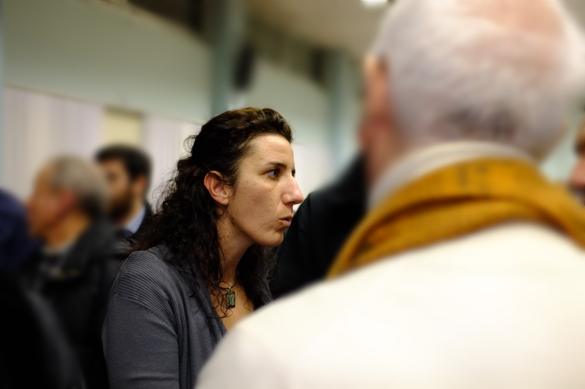 After the meeting, which ran for around 2 hours, as I mentioned at the start, I went for a kebab with the MPs and some of the 5 Star Movement activists.
The initial plan was to go for a pizza, but the pizza restaurant was full. While chomping on our kebabs and drinking a beer or two, we chatted some more about Italy and its issues and drank a few beers.
Who paid for the meal? We all did! Although I will admit that the 5 Star Movement members did pay for my beers! Thanks 🙂
Not that getting free-beer has influenced me, but the more I see of the 5 Star Movement and its members, the more I like it and, more importantly, what it is trying to do. OK, I admit it, even if I can't vote for 5 Star Movement proposals, I've become a semi-activist. Well, I do like Italy and I do want to see this great nation realize its full potential.
Anything negative? No, not really, except for the fact that some of the 5 Star Movement people think this is a last ditch attempt to sort out Italy and if it does not work, then they really have not idea what will happen.
—————
Photos by Alex Roe