Nope, they haven't sent me to jail, but when I have a look out of the window of the appartment, it feels a bit like being in one. You see there is a security grating thingy over each of the windows. You can open these things, but they are a pain and the key is never where it ought to be.
We did not put these bars on the windows, they were installed by the previous owner. These security measures are another difference between the UK and Italy.
If you drive around Milan, or wander about on foot, particularly in the evenings, you will notice lots of shutters.
The shops, more often than not, are hidden behind huge steel shutters, and it is not always clear what the shop behind the shutters sells. This means that making a mental note of just where that interesting hardware shop was, for example, can be difficult.
Looking up, which is something I encourage everyone to do here, on account of the amazing terraced gardens to which I've already referred in a previous entry, you may notice that the appartments take on a sort of bunker look after dark.
Italians are not into curtains and tend to install shutters everywhere because they are more secure and I think, help keep some of the burning heat of the sun out. However the resulting effect, once all the shutters are closed, can be a little bit disconcerting. Everything looks closed and abandoned. This was very strange for me at first, coming from the UK where shutters are almost unknown and where windows are always visible giving, me at least, the impression that the neighbourhood is more open and friendly. Which is more than can be said for Milan in August, when almost everyone leaves the city for mountains or sea, and the city does a good impression of a ghost town, with all those shutters being kept down for ages. You have to experience the sensation of seeing all these shutters down to get an idea of what I am on about. It's as if all the houses have closed their eyes and gone to sleep. A funny feeling.
Not only do 99.9 percent of appartments here have shutters, but many also have bars. Either the openable things we have or immovable cast iron gratings. These gratings cannot be removed, unless you happen to be handy with an angle grinder or an oxyacetylene torch, that is.
Usually, it is the first two or sometimes three floors which have been turned into mini-fortresses. And we must not forget that the door to the appartments, all of them, just about, not just the fortress entrances, will be a 'porta blindata'. This can be roughly translated as being 'armoured door'.
My translation may well be a little rough, but it does explain exactly what they are. Often they are made of steel and have a locking system which many banks (in the UK) would be proud of.
Then, there are the keys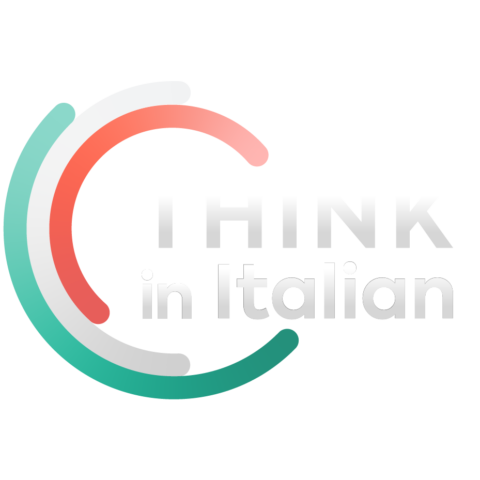 Stop reading, start speaking
Stop translating in your head and start speaking Italian for real with the only audio course that prompt you to speak.
The keys to these super secure doors come in many shapes and sizes. In our last place, where my other half installed an nice solid steel door, we had short, flat, high-techy keys, which were OK to carry around in your pocket. My in-laws, instead have these funny double sided keys which are about four inches long, well in fact there are two keys like this, one for each lock. These keys are heavy and a bind to carry around, and they do a pretty good job of ruining pockets too.
You will often find that a door here has two or more locks. You may also note that turning the key just once is not enough. You have to turn keys at least twice to get the key out, and something like four times, if you want to be sure that all the door locking rods are buried deep in their sockets.
Many Italians carry around, an alarmingly big bunch of keys. Actually, such grapefruit sized bunches could quite successfully be used for self-defence purposes, if necessary.
All this security, which does not seem to be fully justified, in my humble opinion. (You have windows, which are often double glazed, on top of which there are the shutters, which are sometimes, admittedly, flimsy plastic things, but are also quite often heavy solid wooden or metal structures, and finally your steel grating things.)
And Just what do you do in the event of a fire?
This fetish for security begs the question: 'What the blazes do you do in the event of a fire?' when you find yourself all nice and 'safe' behind all the armour. I guess all that security would turn many burning appartments into very effective ovens. There are very few fire escapes here too. Just as well that many, but not all, appartments in Italy have balconies.
I imagine that the local fire brigade has to go around with all manner of equipment for opening armoured doors, steel and iron gratings, and such like.
You could, of course, equip your house with a nice axe, or a handy angle grinder (petrol version – seeing as the electricity may be off in the event of a fire), or just go the whole hog and invest in a trusty thermic lance, plus a course on how to use the thing. You may need at least once lance per room, just to be on the safe side, and it would be advisable to instruct the kids as to how to use the things.
I can see it now, courses at the local church hall for 9 to 11 year olds – Thermic Lancing for Beginners – Lesson One – Burning your way through steel shutters in the event of a fire – Classroom 8 – 9am to 11am with Father Fuocorosso.
Sounds like fun when I think about it. But all in all, I prefer to be in front of bars, drinking a coffee or a beer, while reading my valued copy of 'Thermic Lances for Dummies', maybe.