As an undergraduate, I studied Machiavelli's "The Prince". Despite the connotations of the word "Machiavellian", I felt quite drawn to his theories, bit only within the context of his times.
Thus my ears pricked up when I heard, prior to a visit to Anghiari, that he had described the battle that took place there as being a day of skirmishing, producing only one fatality, and that an accidental one; a soldier fell off his horse!
This sounded more like a Whitehall farce to me than warfare, so I made sure to visit the museum (Museo delle Memorie e del Paesaggio nella Terra di Anghiari, housed in the Palazzo della Battaglia, also known as the Palazzo del Marzocco) when I went there. With such an impressive name to the museum, surely the Battle of Anghiari had to be more than an almost non-event!
The Battle of Anghiari
Of course, it turned out to be much more.
It took place on Wednesday 29th June 1440, beneath the walls of the town, between the armies of the Florentine Republic and the Visconti lords from Milan.
Niccolo Piccinino, leader of the Visconti army, took advantage of the feast day of Saints Peter and Paul, and marched his army up from Sansepolcro, hoping to surprise and defeat the Florentines, capture Anghiari and thus increase the Viscontis' territory.
However, the cunning surprise attack was less of a surprise than he had hoped for and his army was spotted. Not surprising really. Indeed, if you go to Anghiari and see it perched on its hilltop, looking out over the surrounding countryside, especially in the direction of Sansepolcro, you would realise that creeping up unseen would be no mean feat!
Battle was engaged, especially around the bridge and, eventually, the Visconti army were forced to retreat. As battles go, it was not particularly brutal or bloody, and the number killed is uncertain; it did, however, exceed one accidental death!
It also halted the territorial expansion of the Viscontis, and secured the Florentine Republic's stronghold in this part of Tuscany. Anghiari didn't do too badly out of it either, gaining, as one example, a 10 year exemption from a tax called the "Monte delle Graticole". Florence also granted them a charter for an annual fair on June 29th without having to pay any duties or taxes.
The Victory race
This was ordered by the Florentines and was to be held on June 29th, to commemorate the Battle of Anghiari. It was originally a foot race, first run in 1441, but became a horse race from 1484. Apparently the change was to stop the fights and crowd troubles that took place along the route! The Victory Race ended its life in 1827 due to a "bloody incident" near the finishing line.
However, true to form, love of tradition won out and the race has been staged again since c2003. It is, once more, a foot race, run at sunset from the chapel which marks the site of the battle, right up to Piazza Baldaccio, where Garibaldi's statue gazes down. The event has been broadcast, both in Italy and internationally.
Lost Masterpiece
One section of the museum relates to Leonardo da Vinci and his famous, but lost, masterpiece of the Battle of Anghiari.
Leonardo was commissioned, in 1503, by the Florentine Republic's Gonfaloniere, Piero Soderini to paint a fresco depicting the battle, on one of the walls in the "Salone dei Cinquecento" (The Hall of the Five Hundred) in Florence's Palazzo Vecchio. There is even some speculation that Machiavelli might have written the commission's specifications on behalf of Soderini.
At about the same time, Michelangelo was commissioned to do a fresco depicting the Battle of Cascina.
Leonardo studied the subject extensively and began a large preparatory cartoon in 1504; working on the wall itself between 1504 and 1506. He used a technique he had read about in a book by Pliny the Elder; someone I keep "encountering" on my travels! Seemingly the technique was not successful.
In the end he painted only the central part of the work, "The Fight for the Standard", showing a furious fight between soldiers on horseback. Many artists have subsequently painted copies of this, including Peter Paul Rubens, whose painting is the Louvre.
In about 1563, Giorgio Vasari reconstructed the entire hall displaying the frescoes, and they have been lost since. Fortunately, some of Leonardo's preparatory sketches survived.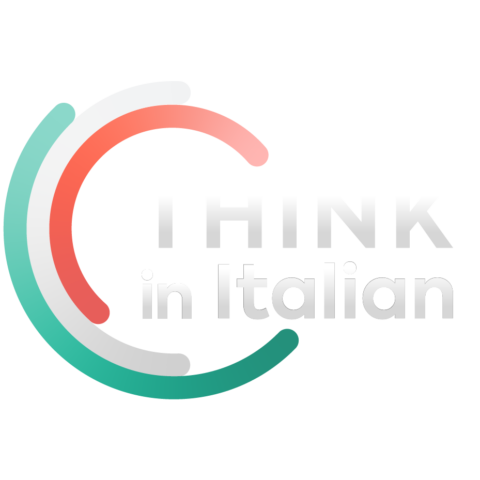 Stop reading, start speaking
Stop translating in your head and start speaking Italian for real with the only audio course that prompt you to speak.
More recently, it has been reported that Leonardo's masterpiece has been rediscovered behind Vasari's painting of the Battle of Marciano (sometimes called the Battle of Scanagello). A  dilemma has thus been created; whether to destroy the later painting to reveal the (possible) earlier one. Geoffrey Luck has written an article about this, entitled "The New Battle of Anghiari".
The Town of Anghiari
Anghiari, itself, is beautiful and fascinating; an elliptical hilltop town. The town's origins date back to, at least, Roman times, but it is its medieval aspect which one sees in its narrow winding streets and alleyways, in its fortifications, and in its impressive buildings (some appearing dilapidated); civil, military, religious and domestic. No wonder it has been awarded an Orange Flag. The Orange Flag is a mark of approval conferred by the Touring Club of Italy. It is for small inland towns and the award is based on cultural and tourist criteria.
Its 13th century walls enclose a veritable living museum to wander through, and wonder at; each corner turned providing a curiosity and a delight. It is a typical hilltop town, but what could be dark streets and alleyways are, in fact, brightened by displays of flowers in pots and tubs, and the views from its walls are breathtaking.
At the beginning of the 14th century Bishop Guido Tariati commissioned a road to be built. It is now called Corso Giacomo Matteotti, but was originally named the Ruga della Croce (Furrow of the Cross). It is a straight 6 kilometre road leading towards Sansepolcro. At the top of its steep slope is the 16th century Church of the Cross.
This road seems to divide Anghiari in two, but is it far from a divided town. If nothing else, today, the craft industry links the two parts. Anghiari has a reputation for craftwork of many types, and there are a number of craft workshops to explore on both sides of the road.
I spent a good hour inside one craft shop watching a delightful lady making lace in the traditional way, using a "tombla a fuselli di Anghiari", and I even bought some. I spent an equal amount of time in the Busatti shop, the retail part of a business that makes high quality textiles using 19 century looms; not cheap but fabulous in both quality and variety.
Footsore after long perambulations through Anghiari, what better way to relax than in the bar in the Piazza del Popolo. It is unassuming from this aspect, but go downstairs and into the garden situated above the Bastione del Vicario (the Vicario Bastion). There you can partake of a cocktail (or other), served with a delicious assortment of "nibbles" and enjoy the spectacular views.
Of the many places I have, thus far, visited in Tuscany, this town is definitely penned in for a revisit.
By Jenny M Want
Accommodation Suggestions
Just in case this article tempts you to visit this charming corner of Tuscany, Italy Chronicles suggests looking here for hotels, villas, country houses and apartments to stay in or near appealing Anghiari in Tuscany.
The curiously named Pod. Infranciani comes very highly rated and has lovely views too. Prices reasonable as well.
—————-
For Jenny, living in Italy is a dream come true and not everyone can claim that.
A retired teacher, she now lives in Barga with her partner David. Their journey to Barga began with a holiday but they both felt that Barga chose them to stay, so here they are.
Immersed in the life here, Jenny passes her time writing, researching, observing and learning. Who knows what else is to come?