Italy's RAI state television and radio service has long been controlled by Italy's politicians.  As a rule, the political party in power has more say over what is, or is not, transmitted by RAI.  This may soon change.
The political interference up until Silvio Berlusconi came on the scene, was fairly low key.  Now, Italy's current Prime Minister, Mario Monti, is attempting to prevent RAI being used as a kind of propaganda machine for Italy's politicians.  Italy's politicians are not overly happy about Monti's move.  Italy's former prime minister and prime media manipulator Silvio Berlusconi is distinctly unhappy that Monti is trying to wrestle control of RAI out of political hands.
It could be argued that Silvio Berlusconi's fairly obvious manipulation of RAI is one of the main reasons why Monti decided action needed to be taken.
During his rule over Italy, Berlusconi ensured those sympathetic to his views where appointed to senior positions.  Italy's tanned media mogul also became extremely uppity whenever any program on Italy's public television service dared criticize him or members of his government.  It became clear that Berlusconi saw RAI as little more than national propaganda tool, the role of which was to trumpet the benefits of Berlusconiism to the population of the Boot.
What follows are some examples of how Silvio Berlusconi exerted his control over Italy's national broadcaster.
Toady Minzolini
In mid 2009, Augusto Minzolini, a Berlusconi fan, was appointed to the position of director of the RAI 1 TG1 news service.  As a consequence of Minzolini's appointment, aside from the quality of the TG1 news reaching rock bottom levels, certain news items were presented in such a way as to present Silvio Berlusconi in a good light.  Minzolini's editorial line was clearly favorable to Berlusconi and to the policies of his government.  Examples of the Minzolini pro-Berlusconi editorial line, christened "Minzolinismo" by some of Italy's press can be found here – in Italian.
So obvious became the toadying of Minzolini to his master, that viewing figures for the 8:00pm TG1 news fell by one million in less than a year.
Silvio Berlusconi, as many will probably know, founded, with a little help from a politician called Craxi, the private Mediaset national television broadcaster which was and still is a direct competitor for the state broadcaster RAI.
Brainwashing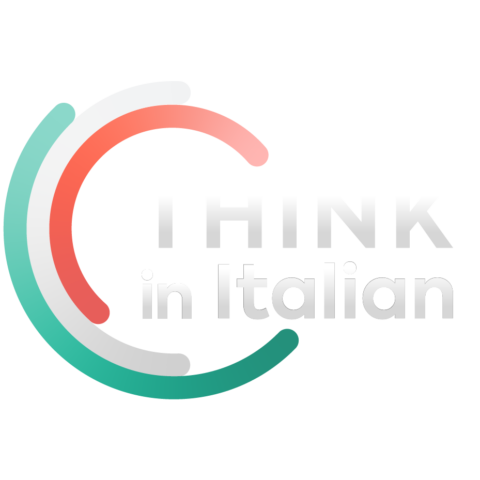 Stop reading, start speaking
Stop translating in your head and start speaking Italian for real with the only audio course that prompt you to speak.
There are Italians who believe that Media savvy Berlusconi used his television channels to control the hearts and minds of Italians, or brainwash them, depending on your point of view.  Being in control of a national television network did no harm to Berlusconi's political ambitions at all, quite the opposite.  But the icing on the cake was yet to come.
Total Control
Once installed as prime minister, Berlusconi effectively controlled Italy's public broadcaster, RAI, and, at the same time, his own Mediaset television empire.  This meant that Italy's then prime minister was able to influence between 85% and 90% of Italy's media.  Possessing such power in a country in which nobody really reads newspapers meant that Berlusconi could more or less ensure Italians only heard what he wanted them to hear.
Berlusconi's virtually total control of Italy's media did not go wholly unnoticed and attempts were made to claim that a huge conflict of interests existed.  While Berlusconi promised to sell off his Mediaset assets he never did.  It was clear though, especially through the pro-Berlusconi news items of friend and newscaster Emilo Fede, and the general editorial line adopted by Mediaset's news programs that the network was being used as public relations stroke propaganda tool  to promote Berlusconi and his policies.  So obvious was the manipulation that it became difficult to ignore.
Enough is Enough
In March 2011, Italy's communications watchdog, AGCOM, finally decided that enough was enough and ordered the RAI TG1 news and two of Berlusconi's own news programs to devote less time to the activities of Berlusconi and his government and more to Italy's opposition parties.
Later in 2011, Augusto Minzolini was ousted from his position as director of RAI's TG1 news service.
Even later in 2011, Berlusconi was removed from the position of prime minister in favor of Mario Monti.
To cut a typically complex Italian story short, Mario Monti is attempting to ensure that even if Italy ends up with yet another manipulative media mogul prime minister, said person will be unable to exert near total control over Italy's television.
The battle to reduce political meddling in RAI transmissions is far from over yet, but if it actually happens, Italy could end up with a more socially responsible national television service.  Maybe, and this is something of a dream, it will end up being something closer to the BBC than to the trashy television of RAI's biggest competitor which is run by the friends and family of a former Italian prime minister.
Go, Monti, Go!