In a sense, it could be argued that Italian coffee maker Lavazza has controlled paradise for around fifteen years.
Recently though, trouble seems to have percolated its way up into kingdom come.
Devilish Swiss food-giant Nestle appears to have mounted a challenge to Lavazza's 15 year domination of the heavenly kingdom and has sent Holywood star, one George Clooney, to do battle at the pearly gates in the hope that he may be able to convince the almighty consumer to favour the flavour of Nespresso.
Lavazza may well be considering trying to give arch rival Nestle a thorough roasting in the Italian courts for attempting to invade what has been Lavazza's dominion for the last 15 years or so.
Indeed, Lavazza has already requested, reputedly at a low-key meeting in a Turin coffee house, that Nestle cease and desist in its attempts to mount this dastardly George Clooney led paradise invasion campaign.
Aiding and abetting George Clooney, who many Italians thought loved Italy and one rather attractive Italian in particular –Elisabetta Canalis– is John Malkovich who plays the heavenly coffee drinking father in Nestle's bid for paradise.
Yes, an almighty storm in a (Lavazza) coffee cup is brewing.
Expect spilt coffee beans in the ensuing battle.
What is all the fuss about?  Make yourself a cup of coffee and read on to find out more.
LavAzza Serves It's Heavenly Coffee in Paradise
Here is a collection of Lavazza coffee ads from the last 15 years – the heavenly connection is clear enough, as you will see:
[youtube]http://www.youtube.com/watch?v=1sBmU3zbJnQ[/youtube]
Nestle Attempts to Get Nespresso Past the Pearly Gates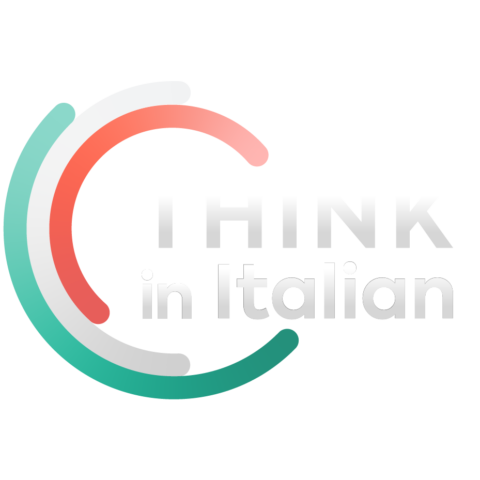 Stop reading, start speaking
Stop translating in your head and start speaking Italian for real with the only audio course that prompt you to speak.
And here is the ad which Nestle is showing in what is being viewed as an attempt to gain control of the coffee market in paradise.  This ad is also being shown on Italian television, much to Lavazza's disdain:
[youtube]http://www.youtube.com/watch?v=jDUhttJMYBw[/youtube]
Lavazza thinks, but is not too sure, that naughty Nestle has stolen, or is doing its best to steal, the 'best coffee in paradise idea' – in an overt attempt to take Lavazza's place in the al di là.
Lavazza needn't be worried.
If I were chief coffee advisor to God's procurement department, I'd recommend that he send Nestle off to some hotter region to tout for business.
Coffee lovers should go for real coffee in paradise!  All those bad people roasting down below deserve something else, adds he, mischievously.
By the way, if you did not know, Lavazza does rather nice coffee flavour calendars.  The 2010 Lavazza Calendar can be seen here:
2010 Lavazza Calendar – Have a look at the other calendars too – especially if you like photography.
Declaration of interest.  First, I like Lavazza coffee (Crema & Gusto is my favourite), and I drink it at home.  Secondly, I helped Lavazza a little with the launch of the 2010 Lavazza Calendar.  I also drink Nescafé, but, after many years in Italy, I would hesitate to call it coffee.
I may not end up in paradise.  I may end up with a Lavazza 2010 Calendar.
Mini-Update: I did end up with a 2010 Lavazza Calendar – and it looks very good in the flesh too.  So far, though, I have not ended up in paradise (Capri was not too far off, though.).
Extra-mini update: I've been told that Nespresso coffee is a much closer relation to coffee than Nescafé is – so perhaps Lavazza does need to worry a little about losing its place in paradise.
Over to you Lavazza!  But who's ever heard of Swiss coffee?