A year ago I thought French President Francois Hollande might be starting to get the balance between austerity and growth right. I thought Italy still had the opportunity to learn from France's continuing problems and even overtake France as the Number Two economy in Europe.
It was clear to me that Berlusconi had been driving Italy further towards bankruptcy and irrelevancy. It was only when the bond markets refused to fund Italy's excesses that the government was forced to moderate them.
Mario Monti quickly regained respect for Italy in financial markets and amongst nations with policies that seemed to start moving on employment regulations, government spending and the like. These were the policies needed to revive Italy but also to give the country advantage over France. Berlusconi and Co opposed most of the reforms until the election was held.
The Italian electorate might not have known what it wanted but it certainly did not want Monti and his reforms. Otherwise it was split and Letta became Prime Minister at the head of an uncomfortable coalition of left and right.
Letta's instincts seem good but until Berlusconi's unceremonious departure he was having trouble finding support for reform. Progress has been slow.
Things have changed. Il Cavalliere Berlusconi is gone, Matteo Renzi has won through in the PD and is expected to perform well at the next elections and Francois Hollande has done an about-face in France.
Arguably, Sarkozy was trying to move France in the right direction but he walked too closely with Angela Merkel and fell into lock step with her austerity obsession. Austerity may yet prove to have been the right policy as Greece, Spain and others are showing signs of life. The question is: was the human cost too high?
The Spoilt French
Like the Italians, the French had been spoiled by decades of overindulgence and protection. They rejected Sarkozy in favour of Hollande's comforting words as the Italians rejected Monti. France has now wasted 18 months as the Hollande experiment has seen the country sink further into an economic abyss.
Unemployment in France is unacceptably high at 11% and higher among the youth who are leaving for more optimistic environments if they can. The rich are under assault and are going on a tax strike, small business is reduced to employing family members and big business is drowning in regulation.
Hollande has said the state is 'too heavy, too slow and too costly' and, like so many prominent leaders from the left before him has adopted opposing policies, even if the leaders of the right had not been successful in implementing them.
Hollande is now asking the French to accept a 'responsibility pact' and to reject the self-indulgence that has become entrenched in French culture. As a start he wants to reduce spending and business taxes, as he knows he must if France is to survive in the world.
Renzi Takes Centre Stage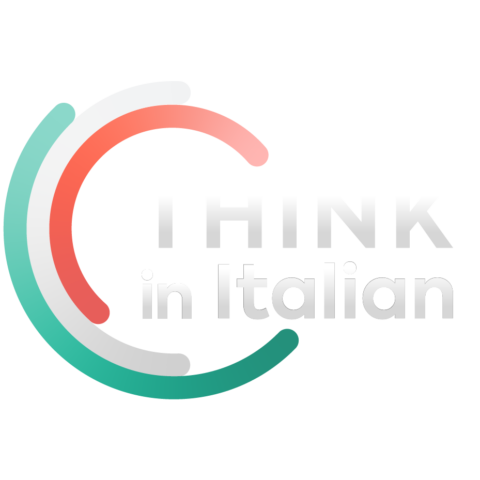 Stop reading, start speaking
Stop translating in your head and start speaking Italian for real with the only audio course that prompt you to speak.
Enter Matteo Renzi, age 38. Renzi has risen quickly to the top with strong ideas about how Italian policy should be developing and it bears little resemblance to the Berlusconi era or to traditional PD leftist norms. He accepts neither left nor right labels in a traditionally left party and is looking to win broader appeal.
Renzi has been compared to Tony Blair with his 'ditch party orthodoxy if we can never win with it' approach. His mantra seems to be that if Italy works together everybody can benefit. Shades of Barack Obama's 'America has always worked better when we all work together.'?
Simplification and closeness to the people have been hallmarks of Renzi's approach as Mayor of Florence. He has an 'Ask the Mayor' column in the city's English newspaper; he uses a scooter, a bicycle or walks. Symbolism, perhaps, but people notice.
He seems keen to tackle Italy's electoral system, tax system and hopefully, its judicial system as well as immigration and citizenship. He favours transparency and is anti the entrenched 'old guard' in the political system. We can anticipate challenges to privilege and nepotism.
Meanwhile in France
Hollande, meanwhile, will try and turn the good ship France around but is unlikely to alter course by more than a few degrees. He cannot return to the retirement age issue that was among his first initiatives and one of Sarkozy's achievements, he is unlikely to tackle the bureaucracy – Europe's largest – just as he is unlikely to address privatization.
Therein lies a great opportunity for Italy. If Renzi can lead Italy in an investment friendly direction and reduce the barriers to employment and job creation the groundwork for recovery and sustained growth will be in place. The opportunity for overtaking France will be a bonus.
Matteo Renzi must first win an election. Can the charismatic young leader convince Italians to accept reform or will Italians choose self indulgence again – as the French have done?
By Ex-Australian Politician in Tuscany Stephen Lusher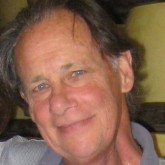 Stephen Lusher served five terms in the Australian Federal Parliament. He worked around the fringes of politics before setting up Lush on Bondi, a trendy bar on Sydney's Bondi Beach.
Frequent trips to Italy led to an inevitable love affair with Tuscany. He and his wife Cathy sold up in Sydney and purchased Il Mulinaccio in 2008.
Within two months of moving to the Chianti Hills he was diagnosed with throat cancer. The experience led to him re-focusing his life and priorities. After a few uncomfortable years he thinks he has it beaten.
Stephen's interests include wine, food, history, culture and travel. He struggles with the Italian language and indulges himself in some occasional writing.