Christmas break is well and truly over now. Although, I am happy to note that I have got back into work mode rather more easily than I was expecting. Weather here is its traditional, for this time of year here in Milan, self, that is overcast. Not cold though, hovering around 10°C during the day.
The weekend was good. Had, Italian, friends here all weekend or so it seemed. A couple with a baby son 4 months younger than our sprog, but talking, well saying lots of intelligible words, which is more than can be said for our little one, who limits himself to uttering 'si' (yes), (gu)arda (look) and a sort of 'zie' (grazie, I think (thanks in English). He has also added a new word to his arsenal -' No'. However the full meaning of this short word has not yet hit him and you catch him out by saying 'Is this Thomas the tank engine?' and pointing at a Thomas picture initially and then asking the same question about another picture of another engine. This elicits a sort of random 'si' or 'no' as the poor little think gets a wee bit confused. No English words as of yet, though. Still, he is only 20 months old, so you cannot expect too much, I suppose. Don't know really, never having had kids before. I'll just go along with the theory that bilingual children sometimes tend to be later speakers than their monolingual counterparts. There may well be some truth in this, er, theory. Must be a little confusing to be bombarded with two languages at his young age. Does not want to attempt to say 'yes' though. Must think that we both speak the same language but in different ways. The concept of two languages may well be a little bit difficult to grasp when you are so young.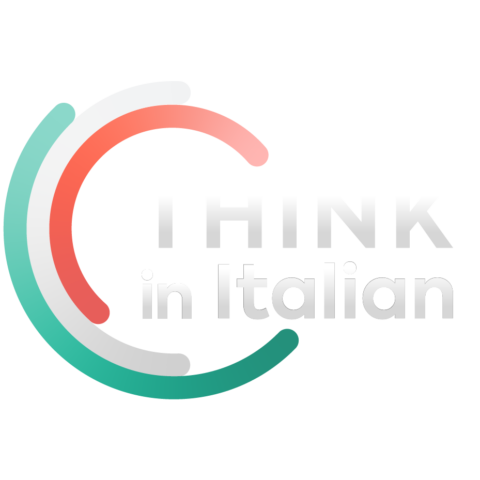 Stop reading, start speaking
Stop translating in your head and start speaking Italian for real with the only audio course that prompt you to speak.
Anyway, back to the weekend. After a huge lunch of pasta al forno (oven cooked pasta – 'forno' is oven), followed by stuffato, think it is – which is simply cubes of veal with cubes of potato and lumps of artichoke all cooked together. Tasty, but a little too filling after the pasta. Pudding was pasticcini – little cakes, which our guests had provided. These little cakes are very yummy, very pretty and very fattening . They are expensive too, just to add the icing on the cake(s). Still, one in a while they don't do too much harm. After lunch, yes I was still able to move, just. The women wondered off to see what was on offer in the sales, while the men and babies spent some time browsing around a second hand record store near to our house. €8 for a CD and lots of choice. I did not get anything, but Claudio got 4 cd's including something he had been after for ages. Good little shop called Metropolis2 here in Milan. If you want the full address, drop me a mail. You never know, you could find that long lost version of an album by some long forgotten band. Then we wondered off to Trony, which is an electrical goods store, with Hi-Fi, PC's, TV's and the like. My friend is thinking about upgrading his TV and getting a DVD player, come CD player, come home cinema set-up which can also play a new ACC(!?) format. While we were at Trony, my other half called to say that some other friends from Genova had arrived and Mauro, a guy from Genova had found himself in the midst of three women chatting about kids and stuff. He found this a little hard going and came and found the men and babies in Trony. Mauro is not your typical Italian. He dresses in a very informal way, some may say he looks scruffy, but then he has no airs or graces. Not at all bothered about the Italian thing of looking the part, or better looking smart. This attitude is almost English and makes me feel at home! We talked about Mauro's latest purchase, a digital SLR and how he would like a panoramic lens for the thing. We went onto eBay later and he showed me what he was after. After having our fill of Trony's delights, Mauro wondered off to the local Chinese supermarket. Yes, there are lots of them in this part of Milan. M (Mauro) was after some rice and soy sauce, things which are not as easy to find in Genova, which does not have a large population of Chinese people. You should hear those Chinese who have been here for ever, they speak Italian better than many Italians, but it is strange to hear the language come from the mouth of someone who does not look Italian. Well, I find it strange.
I'm out of time, must get back to work. Will write a little more later.