Next week I, or I should say, we, will be flying back to the UK. Not London, which is where most people here think most English people come from (I guess most English people think Italians all come from Naples or Sicily), but the deep and darkest north of the UK. A stones throw away from those that shoot haggis and very near the place coal used to come from, otherwise known as Newcastle.
I have mixed feelings about going back to the UK. I return so irregularly that I now feel like a stranger there, weird but true and it is not unusual for me to break into Italian at times. Heaven only knows what others make of this. My parents, who are the reason for our visit, seeing as they, or rather my mum would like to see our little sprog, were a little unsure as to what language to use with our son and seemed to think that they needed to speak to him in Italian. The concept of bilingualism is a bit of a difficult one for my mum to grasp, possibly, or my mum was just having a slight 'brain fade' moment and engaged mouth before selecting brain – probably.
England for me means getting some sleep. My parents live almost in the middle of nowhere and it is pitch black and virtually silent at night, in stark contrast to brightly light Milan with its disco pubs on your bl**dy doorstep. It will also be cool.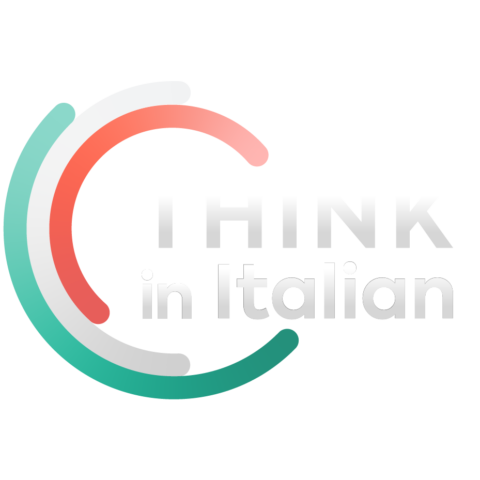 Stop reading, start speaking
Stop translating in your head and start speaking Italian for real with the only audio course that prompt you to speak.
I know that my other half is questioning her own sanity with regard to agreeing to go back to the UK in August. She is, justly, unsure about the famous English climate and would far rather be spending her time on some sun drenched beach than sitting on a lawn in the UK. However, I hope that I may be able to surprise her and that the weather will help me out a little. I'm going to take my other half and baby to Bamborough (the photo shows the castle which dominates the village) which is on the coast of Northumbria and it has the beaches, if not the weather, to rival some of the beast in the world, at least it does in my memory, as I was last in the area many moons ago, but for some reason and despite having seen other incredible beaches overseas, these beaches in the middle of nothing in the UK still stick in my mind. And they were empty, quiet, silent and relaxing – not the organised chaos you find over here. Italians flock to the beaches in the summer and the beaches as a result, are crowded, busy places and, for me, about as relaxing as the M25 in rush hour. Not my kind of fun. I guess I'm just boring, or you can blame my parents for this. They always did their level best to find the most out of the way places they could – on person within 100 yards meant crowded in their books and while I'm not that extreme in terms of tolerance for others, (OK I can put up with three people within 100 yards!!) I still find that quiet beaches keep me much happier than noisy ones.
My other half, instead, can live with all the chaos. She is not bothered by it and her level of tolerance is way above mine. If our tolerance were to be compared to mountains, hers would be Everest and mine would be Ben Nevis.
Anyway, back to the UK. Apart from the unsung beaches, I'd like to show my other half the most of the castles which can be found in Northumbria and the Lake District. It should be fun – as long as the weather is kind. Fingers and all other crossable things crossed.