Today 2006 really began in Italy. Many people were off from Christmas Eve to the 6th January holiday. My other half actually worked last week, but she was virtually alone in the antique dealers quarter of Milan. Instead, I acted as babysitter to our little walking storm last week, as his nursery did not re-open until today. Looking after baby is fun, hard work and frustrating – all at the same time – it's not my favourite way of passing time, but at least it saved on child minder costs. Some men quite like looking after children, others don't – I fall into latter category, alas. My father was never too good at looking after us either, so I guess it's a guy thing. Anyway baby (must stop calling the little one 'baby' – he objects 'non sono baby, sono un bimbo, sono grande/big' – 'I'm not a baby, I'm a toddler, I'm big' – as he likes to remind us.') somewhat reluctantly returned to the nursery today. Two is an odd age – he arrives at the nursery in the morning and makes a big old fuss when we try to leave. On the other hand in the evening, I have to prise him away from the place!
Marty, for some unbeknown reason demanded that the language of a DVD be set in Italian instead of the usual English. Initially I refused, worrying that he wanted to give up on English, then after crying fits, I capitulated and changed the language into Italian, hoping to restore peace and quiet. No joy. Baby did not understand that the language had been changed, despite my flicking back and forth between the two languages, and even my other half's attempts to indicate that the language was Italian failed to placate the little darling. Odd things small children – but then adults can be pretty odd too. At least I do not need to worry that he is rejecting English, although this may well happen later on in life if we are not careful – and I have heard instances of this occuring in children who avoid English to prevent themselves from standing out from the crowd, otherwise they may well be subjected to that form of psychological torture which children are expert at – teasing.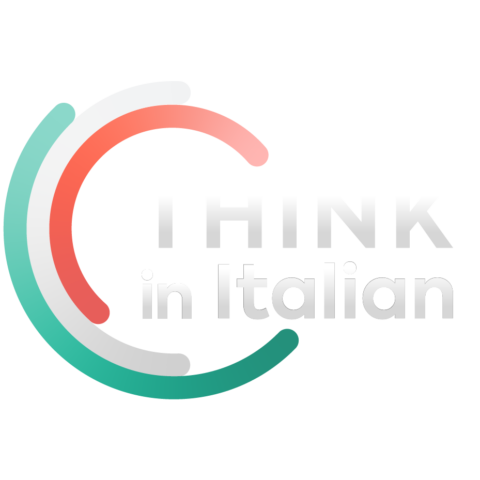 Stop reading, start speaking
Stop translating in your head and start speaking Italian for real with the only audio course that prompt you to speak.
On the subject of the behaviour of non-adults we had one of Marty's little friends over yesterday afternoon and, consequently, Marty now sports a long scratch down the right hand side of his face after some altercation over some toy or other. My, oh my, are toddlers possessive and violent, or so it would seem. One can understand why the human race is troubled by so many wars and conflicts after having watched how touchy little ones can be. If our children resort to violence so easily, it's little surprise really that grown-ups do the same – it seems to be almost a reflex action. We are still very much animals at heart, I fear.
OK chunter over, must get on with something.