Yesterday was a little traumatic. We spent the best part of the day at a large Italian hospital, which goes by the name of Niguarda. I had heard some bad things about the place and a friend of mine's wife gave birth to their child there and from his accounts the experience was not wonderful. I was fearing the worst, you know, bolshy uncaring staff and unending bureaucracy. Well, I am happy to report that the hospital did not live to my rather negative expectations. Indeed, it turned out to be a relatively painless experience. OK, so we did do a lot of waiting around and got conflicting reports with regard to the availability of the results of our sons CAT scan, but the staff were courteous and efficient.
Niguarda, which is located in North Milan is not so much as hospital as a sort of 'healthcare city'. It is an enormous complex. It would be quite easy to get very lost within the site and I was half expecting to see some long lost patients wandering around, after having come in for day care ten years ago, or something like that. Some of the buildings do have a bit of a run down external appearance, but inside, away from the high walled central corridors, which are frequented by little trucks of the type you see at an airport towing around luggage, it is not too bad. One must say that the Italian flair for architecture and interior decoration does not extend to public hospitals, though.
For those parents whose children who are about to be CAT scanned, I have to say that the process is quite simple and not traumatic for little ones. Our little joy only cried once while they were giving him the anesthetic and we were told to expect this. He drifted off to sleep very quickly and with little fuss. (I did suggest to my other half that we get hold of some of the gas they used to encourage our little one to go to sleep and she was not that averse to this idea.) The scan lasted all of fifteen minutes and baby Marty woke up in his mother's arms about half an hour later. He really was very good, especially when you consider that he had not had anything to eat or drink for several hours before the scan and was not allowed to eat or drink for a couple of hours after it. We took some of his toy cars with us and these served to keep his mind occupied enough to enable him to forget how hungry and thirsty he must have been. After the scan we trundled back to another building, almost getting lost in the process, and were sent upstairs to another section to wait for the results of the scan, which as it turned out, never arrived. The hanging around did seem to be a bit of a waste of time, but the doctor who had seen Marty last week wanted to see him again to be on the safe side.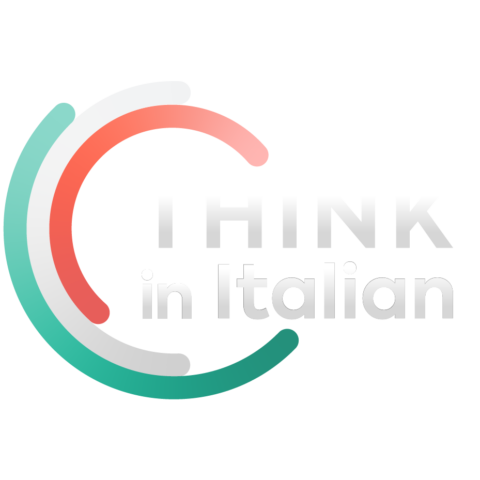 Stop reading, start speaking
Stop translating in your head and start speaking Italian for real with the only audio course that prompt you to speak.
This doctor worked in a children's' section and her waiting room was chock full of parents and children all waiting their turns. The waiting process was greatly aided by the fact that there were a number of volunteers handing out toys to all the kids there. The selection of toys and games was extensive and really did help to keep the children's' minds off all the poking and prodding which usually comes with a visit to the doctors. It also helped many of the parents to stay relaxed too. It was a very well run unit indeed. My better half was there last week and told me that one little patient got so involved in playing with the toys that he did not want to leave when the time came. Strange to here about a child not wanting to escape from a hospital is it not?
As part of the bid to try to find the cause of Marty's swollen eye, as I mentioned in a previous entry, Marty went to see a couple of specialists including one very helpful 'Professoressa' , a 'consultant' in English, I believe, and this lady was also responsible for training other doctors too. She was excellent and being a teacher myself, I reckon that she must be a very good educator as well as being a top class medic. She gave us her email address and asked us to let her know the results of the CAT scan. My other half emailed her today to say that the results were not yet ready and this doc replied very promptly and sent us her mobile phone number. She obviously cares very deeply about her patients and this impressed me very much. Not all doctors are famous for their bedside manners, but she should be.
To sum up, although we don't yet know anything new and conclusive, I do feel confident that we soon will and have to give the Italian health service top marks on this occasion. Credit where credit is due.