Here is part one of a two part interview with Roberto De Vogli, an academic, and the author of Progress or Collapse – the Crises of Market Greed, a controversial work which takes a look issues such as climate change, excessive consumerism and how they may very well be dangerous for the future of the world.
I have read De Vogli's work and have to admit that it both fascinated and scared me.
You may find De Vogli's responses to my interview questions frighten you a little. Perhaps this is why others would prefer you not to read De Vogli's book.
If you do read De Vogli's work, it will make you think. If you happen to have children, it may make you worry.
The interview:
Alex Roe: First of all Roberto, can you tell us a little about yourself and what you do?
Roberto De Vogli: I am an associate professor in global health at the University of California Davis and University College London.
I am Italian. I was born in Genoa and lived an important part of my life in Veneto – Vicenza to be specific – in the north east of Italy.
What do I do? I teach and do research in the field of social determinants of health and political economy of health. I investigate the causes or determinants of health. These causes include individual characteristics such as stress and health behaviors (e.g. smoking and diet), but also broader political, environmental and macroeconomic circumstances that determine population health, for example, income inequality, neoliberal globalization and climate change.
AR: Now, tell us a little about your new book Progress and Collapse. Why did you write it? Did someone encourage you to write it?
RDV: No, nobody asked me to write it. Actually, I have been discouraged to undertake this project.
First, this book is highly critical of prevailing policies and institutions, so I do not expect it to be widely praised in mainstream academic and government circles.
Second, researchers and professors at universities are not rewarded or encouraged to write about multidisciplinary subjects – in spite of the rhetoric of promoting collaboration across disciplines. Indeed, a few colleagues even asked me why I did bother writing a book that tackles issues such as climate change and peak oil that are, in their opinion, outside the field of "public health."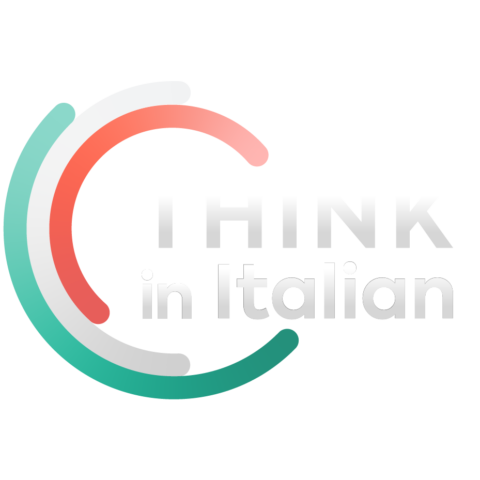 Stop reading, start speaking
Stop translating in your head and start speaking Italian for real with the only audio course that prompt you to speak.
Of course, they are not. I have written a book about the multiple crises of global civilization and emphasized the environmental crisis for a very simple reason: the long-term costs of the climate change crisis can include the collapse of modern civilization as we know it or, in the worst-case scenario, the extinction of the human species. Is there a more important threat to the future of public health?
AR: Who do you think should read your book?
RDV: Everyone concerned with the future of humanity.
AR: You support your arguments with an enormous amount of research. How long did it take you to write Progress of Collapse?
RDV: The writing of the book took more or less two years, but the thinking and some of the research I have done for this project started some years before. I would say in 2005. This project required a lot of readings and assessments of material coming from multiple disciplines including ecology, politics, economics, psychology, sociology and philosophy. There is a relatively small degree of overlap between the subjects treated in the chapters of the book. Each of them required a very specific type of research and focused on quite different disciplines. It was hard to put together the big picture and adopt, at the same time, analytical rigor. I do not know if I have succeeded in combining these two approaches. The readers will tell me.
AR: Has your book attracted much attention from the media? If so, where, as in which countries? If not, where and why don't you think it has attracted media interest?
RDV: Not much so far, but this is not surprising. My book tackles the most profound inconsistencies of this model of development and mainstream media outlets tend to defend the status quo and the ideology that underpins it. The book also challenges the democratic deficit caused directly by "big media," that are often responding to economic pressures and the rule of profit, instead of public and democratic concerns. All in all, media companies are large corporations that are not in a position of addressing effectively the needs and concerns of the citizenry. In fact, they respond to the profit motive. Thus, they are set up to be more concerned with the vested interests of their shareholders and wealthy advertisers that fund their activities. I am not saying that journalists working in "big media" are deceiving the public or distorting information on purpose. What I am saying it is that the organization where they work compel them to adopt some filters that establish what type of information should be emphasized and which news should be ignored.
In spite of these constraints, it is too early to say whether or not the book attracted any media attention. Also, the world of communication is changing fast. So, there may not be any need for attracting attention from "big media" anymore in the future. In the last few years, we have witnessed a media revolution with the proliferation of new, independent media outlets, and new forms of disseminating information and engaging in political action.
Moreover, the 2008 financial crisis is already challenging established beliefs and assumptions about how the world works. In the field of politics, economics, and media communication, professionals have started to doubt and challenge the present desirability and future sustainability of this model of development and organization of society. This is good news. I expect deeper changes in the years to come.
End of part one.
———–
Part two of the Roberto De Vogli interview in which I asked De Vogli about climate change, the greed creed and the market god will be published tomorrow.
De Vogli's book is available on Amazon.com: Progress or Collapse: The Crises of Market Greed
While you wait for part two of this interview, I recommend you read more about Progress or Collapse on Roberto De Vogli's Progress or Collapse website.