After terrifying dips in Italy's financial markets over the last two weeks, Italy's government has been finally shocked into action.  Now, and in record time for Italy's traditionally dilatory governments, Italy is about to come face to face with a raft of austerity measures which will lead to some all-round belt tightening for just about everybody – except for Italy's extremely well-paid politicians.
Italy has needed real austerity measures for quite a while, but nothing, aside from lots of hot air, had ever materialised from the corridors of power in Rome.
Italy's prime minister Silvio Berlusconi had been maintaining that Italy and Italians were riding out the world economic crisis well.  Well, spiralling levels of youth unemployment, tales of a brain drain, recent reports of 8 million Italians being below the poverty line and official statistics which reveal only one Italian in five is having a holiday in 2011, tell another story.
It took an utterly dreadful local election and referendum performance to convince the perpetually bickering, scandal, and corruption racked Berlusconi-led Italian right-wing government to get its act together and to finally get round to governing.  And that was only after Italy's financial markets voiced their lack of confidence over the government's wavering and fears that Italy's finance minister Tremonti may be on his way out.  The dissent voiced by Italy's markets led to Italy's austerity proposals being rushed through parliament at a velocity which was nothing short of a political miracle.  Even Italy's oft argumentative left agreed not to delay the passing of these much needed austerity measures.  As far as is known, one Silvio Berlusconi did not try to sneak in a little clause to protect his family's business interests – this time.
The fact that current Bank of Italy governor Mario Draghi gave his seal of approval to the proposals might have persuaded a few politicians to help smooth the way of the austerity measures/budget through Italy's two houses too.  Draghi, alas, is to take up a position as head of the European Central Bank in October 2011 – Italy will sorely miss his intelligent, objective opinions and guidance.
Despite uniting to pass the austerity measures, not setting a good example is Italy's very own 'Caste' – the name given to Italy's generously paid politicians – who have conveniently decided to delay any major parliamentary belt-tightening until the next legislature.  Further evidence, as if any were really needed, that Italy's politicians – on the left and the right – govern Italy for their own benefit and not for the benefit of Italy's population.
Italy's lacklustre left has called for Berlusconi to pass the austerity measures and then stand down.  However, the left has not, as usual, come up with any alternative.  Indeed, the left-wing lot did not even come up with an alternative austerity package.  Such a proposal may have helped convince Italians that Italy has some alternative to, as The Economist put it, The Man who Screwed an Entire Country.
Here is a taste of what's on Italy's austerity menu.
UPDATE – 19 July, 2011: Italy's financial markets have continued to crash.  It appears as if the austerity package outlined below is not inspiring much confidence. Noises are being made that Italy needs a technocrat government. It does, and fast. End of update.
Health Tickets
From today Italians who need specialist health checks or emergency treatment may have to pay for a "ticket".  This "ticket" is basically no more than a thinly disguised tax.
These tickets will cost the unhealthy €10 for visits to specialists and for visits to hospital casualty departments which are judged to be unnecessary, a payment of €25 will have to be made.
UPDATE 18 July, 2011 – 23:35: I've just heard of one case in which it sounds as if a non-Italian speaking expat was made to pay the €25 charge in what very much sounded like a fully justified visit to a hospital casualty department.  The hospital concerned was in Amandola in the Le Marche region of Italy.  Update end.
The "ticket" measure will supposedly help reduce Italy's enormous public debt, which is something which may occur in two ways: a) people will have to pay for wasting the time of Italy's public health services, and b) Italians may think twice about running to hospitals for emergency treatment – which must be something of a problem in Italy – and not having to examine people who don't really need to be checked up will mean health service resources can be used more efficiently.
Italy's regions will be able to decide whether to apply these ticket charges in full or to subsidise them, and some of Italy's regions have indicated that they will be looking into how to reduce the ticket pricing levels.
Super Tax on Supercars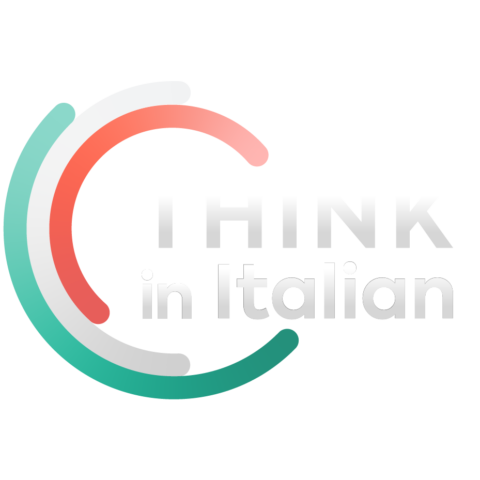 Stop reading, start speaking
Stop translating in your head and start speaking Italian for real with the only audio course that prompt you to speak.
Particularly healthy, so to say, cars will also be hit by a super road tax.
Italian drivers of cars producing more than 225kw – 301 horsepower – will have to fork out more.
I'm not sure how much this form of 'luxury tax' will raise, but I doubt it'll cause Ferrari, Lamborghini and Maserati owners to chop in their Italian stallions for Fiat Pandas.  Whether this tax will dent supercar sales in Italy remains to be seen, but it's unlikely, I'd say.
Incidentally, quite a number of Italy's politicians drive Ferraris, Lamborghinis and Maseratis.  It is possible that Italy's politicians have exempted themselves from the supercar road tax increase.
Taxing Investors
Next in line for an austerity tax are those who are ardent investors, and this means quite a number of Italians with share portfolios. For example, someone who has a portfolio with 150,000 Euros worth of shares will pay a tax of 70 Euros.  Italians with over half a million Euros worth of shares in their portfolios will have to pay €240 in tax, according to this article on the website of Italian newspaper Il Corriere della Sera: Ticket sanitari e superbollo Le misure partono subito – Health Service Tickets and Super Road Tax – Measures to be applied immediately.
Cuts and One Austere Incentive
Other austerity measures include reducing pension payments, public sector pay freezes, as well as limitations on public sector spending and hiring.
Along with all the cuts, incentives for the under 35s to start businesses are to be offered.  Although starting a business in a country in which nobody seems to have much money to spend may not appeal to many.
UPDATE 22 July, 2011:
The Economist has just published a verdict on Italy's austerity measures: Can he finally get Italy motoring? – it seems not.  Well, the austerity measures were rushed through in one almighty hurry.
End of update.
Italy's Leaders Not Leading by Example
Many of the cuts are coming into effect virtually immediately.  Their effects are not fully known yet, but Italians are already somewhat unhappy that their leaders are not joining the rest of the country's population and swallowing the bitter pill of austerity themselves.
Facebook Used to Highlight MP's Perks
"SpiderTruman", as he or she calls him/herself, is one (or possibly a group of) discontented Italian and has created a Facebook page (now with over 300,000 Facebook "likes") and is writing a backup blog – both of which are called I Segreti della Casta di Montecitorio – The Secrets of the Montecitorio Caste.  SpiderTruman claims to be an ex-central government employee.
Both blog and Facebook page, which list the generous benefits Italy's politicians receive, are causing some discomfort and embarrassment for the left and right-wing residents of Italy's ivory towers aka Montecitorio – the seat of Italy's lower house of parliament.  The hunt for the whistle-blower is on – but he or she has taken a few precautions against "censorship" – the blog and Twitter account are reserves – lest the Facebook page should suddenly disappear.
Some may be wondering whether Italians might one day march on Rome en masse and turf their leaders, who seem to possess a distinct aversion to leading by example, out onto the streets of the Eternal City.
Perhaps the ex-politicians could then be organised into a huge work gang which could be sent to help rebuild the magnificent but slowly disintegrating ruins of Pompeii?  Or maybe these ex-honourable ladies and gentlemen could go help tidy up the trash strewn streets of nearby Naples?  Or both?  Many hands make light work, do they not?
Please note, Italy has been more or less forced into introducing a second round of austerity measures – you can read about them here: Austerity Measures for Italy Mark Two