While the majority of the Italian population are sunning themselves on Italy's beaches, one other Italian, the leader of Italy's nationalist Northern League party, namely one Umberto Bossi, has been stirring up some mud.
Bossi does seem to possess an undying love for his country, but he's not at all happy with various aspects of Italy.
One thing Umberto 'the Boss' Bossi would like to change is Italy's national green, white and red striped flag, which he does not appreciate at all.  Indeed, over the years, Bossi has stated that he uses Italian national flag to wipe his bottom on, and once told a tricolour  waving lady to throw the flag into the toilet.
Unsurprisingly, Bossi has been charged with the public defamation of Italy's national icon, and, on a couple of occasions,  has been convicted of same too.  For Bossi there is only one true Italian flag.
The Right Flag
The flag Umberto Bossi would like to see waving in the Italian wind is the one which represents 'Padania'.  Padania is basically northern Italy, which is, in Bossi's eyes, the only true Italy, except he would never refer to it as 'Italy'.  It is true that Bossi has never been a huge fan of Italy's south, nor it would appear, is he a great fan of Italy being one single country.  However, as a form of concession to Italy's unity, Bossi has recently proposed that each region should have its very own flag.
The Right Anthem
It's not only Italy's national flag which has caused Bossi some consternation.  He would also like to change Italy's current national anthem from this:
Fratelli D'Italia – words by Goffredo Mameli, set to music by Michele Novaro
[youtube]http://www.youtube.com/watch?v=o7pmy-u1awI[/youtube]
..to this:
Va pensiero 'Nabucco',  Giuseppe Verdi
[youtube]http://www.youtube.com/watch?v=7K68tdN3fYw[/youtube]
For what it's worth, I like both pieces of music, but find Verdi's 'Va Pensiero not really rousing enough for a song which is supposed to be charged with national pride.
If anyone has any other suggestions as to what might make a good Italian anthem, I'm all ears.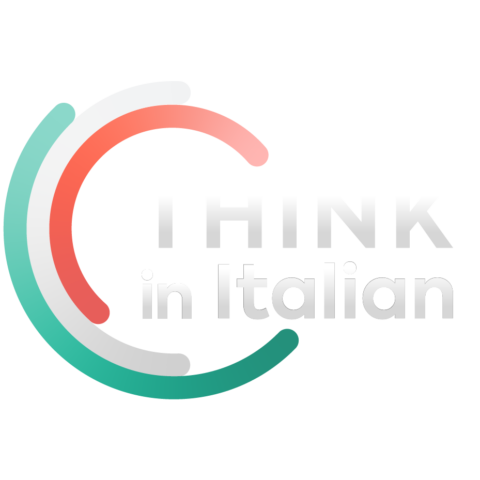 Stop reading, start speaking
Stop translating in your head and start speaking Italian for real with the only audio course that prompt you to speak.
Other Italian politicians, including members of Berlusconi's own party, the People of Freedom (Pdl), have been telling Bossi in no uncertain terms that Italy's flag and national anthem are sacred.
The Right Italian
Changing Italy's national flag and anthem are not enough for Umberto Bossi though.  Aside from introducing something known as 'fiscal' federalism, he also wants the children in Italy's schools to be taught their local Italian dialects.
Such a proposal, apart from being a nightmare to implement, would also, and as other Italian politicians have pointed out, reduce the amount of time dedicated to the teaching of potentially more useful subjects, such as English.  Bossi has never been a great fan of Europe either, so the fact that Italy's future generations might lose out as a result of such a policy would not bother him.
Padania Island
I think Bossi would be quite happy if the real Italy, sorry, Padania were an island in the middle of the Mediterranean – one which had little or no contact with the outside world.
One suspects that unwelcome visitors to Padania Island, which would be just about anyone, would be shot on sight, and probably served up as an accompaniment to polenta, or turned into seasoned salami.
Nothing New
Just in case you might be thinking that Bossi's somewhat reactionary proposals are something new, you would be wrong, Bossi has been harping on about these 'dear to his heart' issues for many years.  Now though,  Silvio Berlusconi, who is battling various personal problems, has been making concessions to one and all in his coalition in an attempt to hold his coalition based government together.
Bossi realises that he can use Berlusconi's concession-making fetish as an opportunity to push through all the little changes Bossi's Northern League has been yearning for over the years.
Will Bossi win the day?  Will Italy cease to exist?  Watch this space!
As a matter of interest, Bossi and Berlusconi have something in common: they were both singers.
Sources:
Corriere della Sera, 7 August, 2009 – in Italian: Bossi: la bandiera italiana? Per me c'è quella padana – Bossi: The Italian flag? In my opinion, it's that of Padania.
La Repubblica – Genoa Edition: 18 August, 2009 – in Italian: Dialetto a scuola e inno di Mameli Il Pdl boccia le proposte di Bossi – Dialect in schools and Memeli's anthem, the Pdl rejects Bossi's proposals
Umberto Bossi – Wikipedia – in Italian.
Background and words of the current Italian national anthem – in Italian – Presidenza Della Repubblica – L'inno nazionale